LOUISVILLE, Ky. (WDRB) -- Zora's Cradle provides housing, counseling, and other wrap-around services to pre and postnatal moms in Louisville, and it's expanding its services. 
The group has launched a whole new way to help community moms: opening a breast milk depot.
"The best milk for babies, it's always been found that it is breast milk," said Sammie Anderson, director of the milk depot.
Zora's Cradle partnered with The Milk Bank, based in Indianapolis, to open the depot. 
"Now, we collect milk from mothers who are willing to donate," Anderson said. "And then we also give milk to those who need it."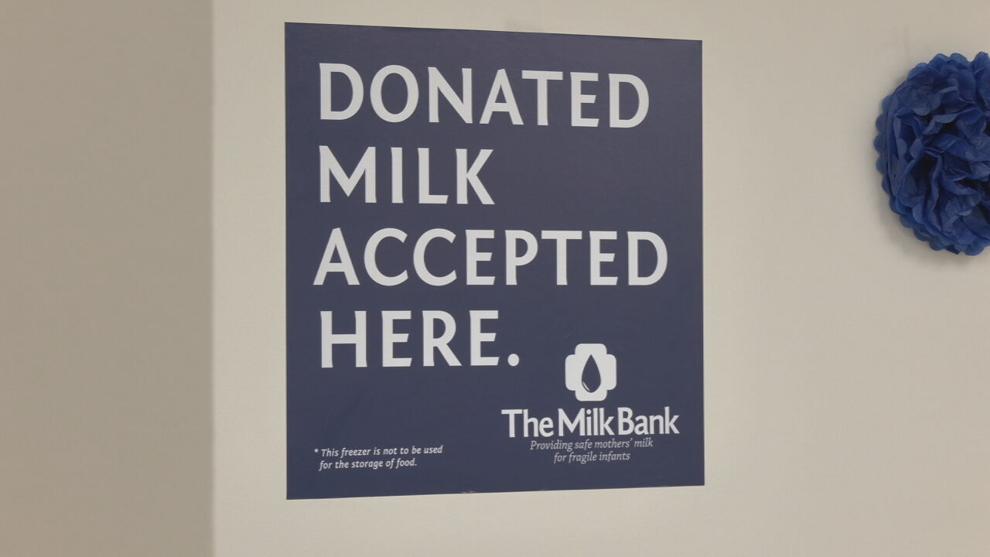 The Milk Bank said breast milk is critically important, protecting babies against illness and infection. Currently, the organization reports 300 additional milk donors are needed before the end of the year to meet demand.  But with a small potential donor pool, it can be a hard resource to come by.
"There's really never enough breast milk ... that's in need right now," Anderson said.
Some mothers can't produce breast milk, or not enough of it, leading to the need for donations. Women who produce a lot of breast milk, or those who have lost their baby and are still producing milk, can donate.
Anderson said donors must register with The Milk Bank, then Zora's Cradle can send their milk to Indianapolis, where it is tested and processed before being sent back to babies in need.
The breast milk is about $4.50 an ounce to help cover the processing and shipping costs.
Anderson believes too few people are aware breast milk can be donated or bought. She herself was unaware until meeting Zora's Cradle founder Shemika Whiteside. Whiteside's child, Zora, died a two days after being born. Whiteside then donated her breast milk. Years later, Zora's Cradle was launched to support mothers, and the breast milk depot is now its newest service.
"It's a great resource ... and people need to know about it," Anderson said. "So I'm really excited to share that with people and let them know that they can come to the agency and get the services that they need to help their child."
Anderson and others also hope this will help with misconceptions around breast feeding.
"As a person of color, I think there's a stigma that we shouldn't breastfeed or that it's not the norm thing to do," Anderson said.
"It's not something that's talked about or addressed really," Ava Pinales said. "I've been working, you know, with expectant mothers for about a year now. And it's still not something that we talk about on the daily."
Pinales, a student at the University of Louisville working with Zora's Cradle for her Master's degree practicum, said she's like to see the milk depot, one of a handful in the state, prompt conversation and change.
"I hope it addresses sort of like the notions of lactation being taboo and something that shouldn't be or can't be talked about."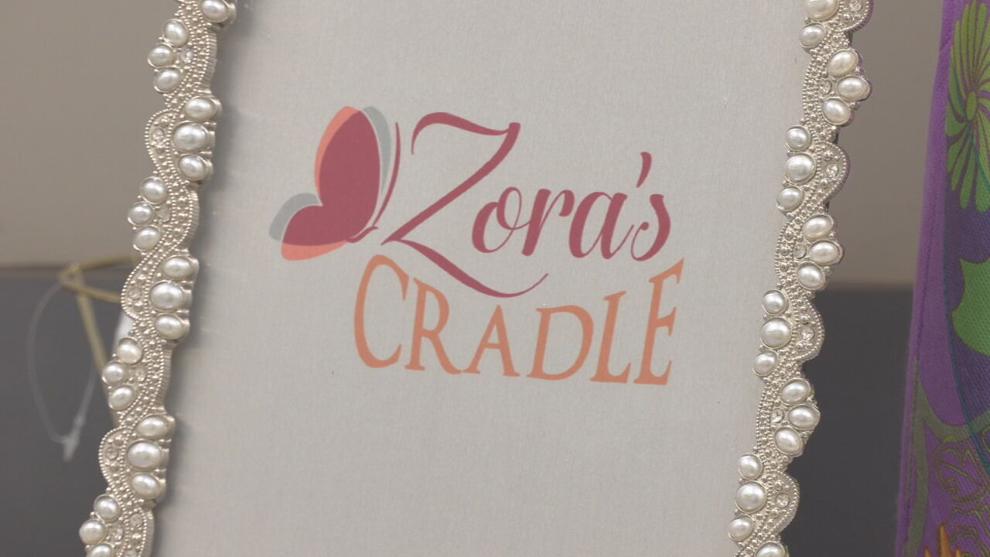 This milk bank, along with Zora's Cradle's other resources, serve the overall mission to help moms in need.
"We're just scratching the surface, to be honest with you," Anderson said. "There's just a huge need in the community."
Zora's Cradle said it is always looking for more donations and hopes to expand more services in the future. 
To donate or learn more about Zora's Cradle, CLICK HERE. To donate breast milk, CLICK HERE.
Related Stories: 
Copyright 2021 WDRB Media. All Rights Reserved.