On Friday morning, DIRECTV and AT&T U-verse took WDRB and WBKI off of their system.
I know they have said we pulled our stations from them, but that just isn't true. Why would we do that? That just doesn't make sense.
We are negotiating with them for the fee they will pay to be able to put WDRB Media on their system. These negotiations are typically routine and take place between every large TV station and every cable system in the country. All of WDRB and WBKI's agreements are completed for the next three years - all of them, except for DirecTV and U-verse.
We have never asked any cable or satellite system to pay us the most even though we may be the biggest station in Kentucky. All we've asked is for a fair deal.
Thursday night we were told essentially that if we didn't take DIRECTV's offer, which is below fair market value, we were coming off their system. And you know the rest.
If you need our weather team for severe weather like we had this week, if you enjoy our sports team for complete coverage of the tournaments, if you're deaf or hard of hearing and depend on our closed captioned news, please call DirecTV or U-Verse and demand that they negotiate fairly.
Their numbers are below:
DIRECTV:  (800) 531-5000
AT&T U-verse:  (800) 288-2020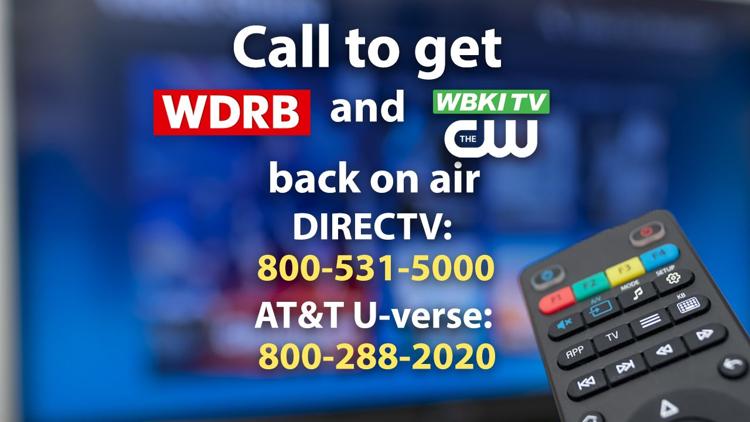 Demand that they give you what you are already paying for - WDRB and WBKI. If they hear from enough of you, you will get your stations back.
I'm Bill Lamb, and that's my Point of View.
Copyright 2019 by WDRB Media. All rights reserved.