LOUISVILLE, Ky. (WDRB) -- I've never positioned myself with the participation ribbon crowd, but this was a season where everybody in college basketball was a winner.
A year ago, the sexiest item on the entire basketball calendar was a 10-part documentary about a player who had not launched a jump shot in two decades.
No offense to "The Last Dance," but we needed a real dance this season.
We got one. We celebrated 66 of a possible 67 games in the NCAA Tournament, the usual collection of buzzer-beaters and bracket-busters, plus a first-time national champion in Baylor.
For that, credit to NCAA Senior Vice President Dan Gavitt and Tournament Selection Committee Chairman Mitch Barnhart of Kentucky for proactively drafting and then executing their plan to stage the entire party in Indiana.
Credit to the doctors, trainers, testers and health personnel who made it work.
Credit to the coaches, administrators and support staff who kept their teams focused on the prize.
And, of course, credit to the players who lived strange and sacrificial lives for our basketball entertainment.
Job well done — by all.
Now, back to my regularly scheduling programming: the five biggest winners from the 2021 NCAA Tournament.
1. Scott Drew
People talked about the Baylor basketball program long before the Bears arrived in Indianapolis and rolled to six straight victories and the school's first national title.
They just didn't talk on the record.
In 2012, the folks at CBSSports.com worked the basketball summer camp circuit and asked coaches this question:
Who is perceived to be the bigger cheater in college basketball?
No. 1 was John Calipari of Kentucky at 36%. No. 2 was Scott Drew of Baylor at 34%.
Calipari had just completed an NCAA championship season.
Drew had just finished his second Elite Eight run in three seasons while stacking prime-time recruits like Perry Jones, Quincy Miller and Isaiah Jackson in Waco, Texas. Even Drew's admirers described him as Homer Drew's son or Bryce Drew's older brother, the one who did not play in the NBA.
The whispering campaign against Drew was fierce. NCAA investigators sniffed around the Baylor program. It never moved beyond whispers and sniffing. The NCAA had nothing on Baylor.
Drew did change course. He did not build his national championship team with five-star recruits like Austin, Jones and Miller. He built it with transfers and lesser names.
He leaned into 2021 basketball by developing and trusting a superb collection of shooters. He also demanded an old school reliance on ferocious man-to-man defense that knocked Gonzaga off course that set an immediate tone in the title game.
Now, Drew won as many national titles as Calipari, Bill Self, Tom Izzo and other Hall-of-Famers. And he doesn't have to whisper.
2. State of Texas
In a season when Kentucky, Louisville, Western Kentucky, Indiana, Purdue, Notre Dame, Butler, Duke, North Carolina, North Carolina State and Wake Forest all failed to win one NCAA Tournament game, guess which state flexed relentlessly in Indianapolis?
The state where Patrick Mahomes, Johnny Manziel and Vince Young reigned as the in-state college heroes.
Texas put seven teams in the tournament, two teams in the Final Four and one in the winner's circle.
ESPN analyst Fran Fraschilla has touted the strength of Texas basketball for years because of the population influx, the extra time high school coaches are permitted to invest with their players and grass roots programs.
This year, Baylor won the title, Houston rolled to the Final Four and North Texas took down Purdue.
The only Texas team that failed to win a game was the University of Texas, which lost to an in-state program (Abilene Christian).
All that did was motivate the Longhorns to recruit the guy many argue was the best coaching prospect on the market: Chris Beard of Texas Tech.
Put Beard in Austin, give him a new arena and prepare for more noise out of Texas.
3. UCLA
After considering giving this spot to the Bruins' coach Mick Cronin or top scorer Johnny Juzang, I made this a program award.
Cronin got the UCLA job because the athletic department didn't have the money to pay Jamie Dixon's buyout at TCU or to lure Rick Barnes from Tennessee. Cronin didn't blush at being the third selection.
He built a team with fiber, a group that learned to share the ball and defend with gusto. Cronin scored bonus points for taking Gonzaga to the brink in the Final Four and then handling that draining defeat with poise while quoting John Wooden. The Mick Cronin Fan Club exploded.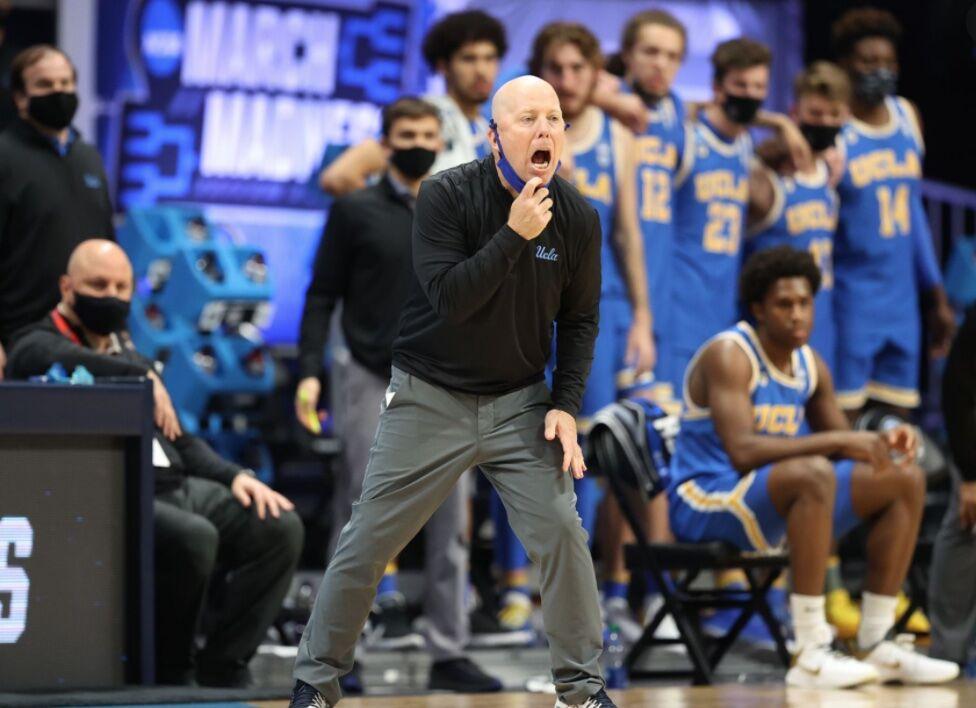 As for Juzang, all he did was play his way into the first round of the NBA Draft. Think about this:
Juzang made 15 three-point field goals for UCLA in six NCAA Tournament games after making only 14 shots from distance in 28 games over his entire freshman season at Kentucky. He became the latest example of the joy of player development and letting freshmen become sophomores.
With the iconic uniforms, the 11 national titles and the ability to recruit nationally, UCLA should remain in the national conversation. College basketball is more fun when the Bruins are not in ruins.
4. Indianapolis
Fingers crossed that the entire 2022 NCAA Tournament will not have to be played in New Orleans before funneling into the Final Four into the Mercedes-Benz Superdome April 2 and 4.
There are regionals booked for San Antonio, San Francisco, Philadelphia and Chicago. In other words, back to normal March Madness.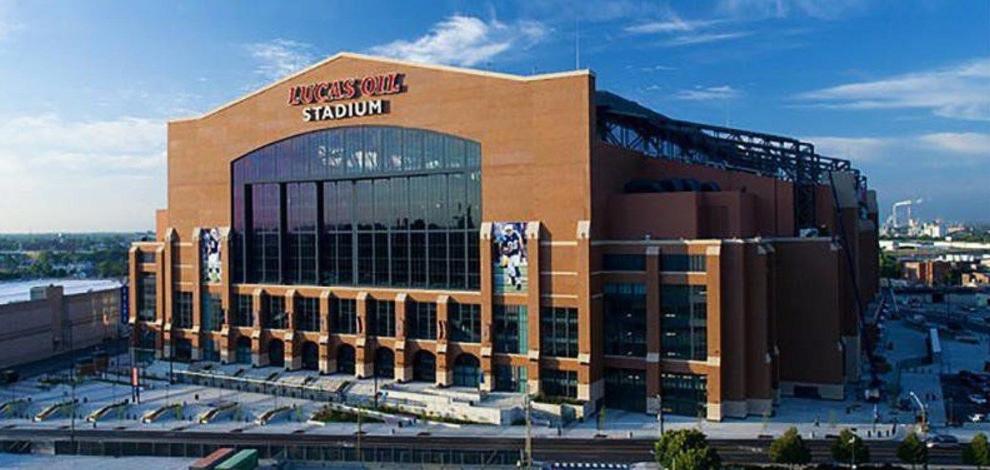 But this was a different season. The NCAA and the checkbooks of its member schools could not afford an air ball in this tournament.
Putting the entire event in the Indianapolis area was the sensible call, and Indianapolis came through. The city remains the best Final Four host, and the NCAA should keep it at the top of the rotation at least every five seasons.
Bill Walton
The Conference of Champions did not deliver another championship but the Pac-12 did topple the computer rankings. It embarrassed the analysts that argued all winter that the Pac-12 was no better than the fifth- or sixth-best league in America.
Let the record show that the Pac-12 finished the tournament with a 14-5 record, considerably better than the Big 12, which had the second-best performance at 11-6.
It was miles ahead of the SEC (7-6), Big East (4-4), Big Ten (8-9) and ACC (4-7).
UCLA, USC, Oregon and Oregon State combined to win eight games against teams from other leagues with higher seeds.
You can expect Walton, the ESPN analyst and UCLA legend, to work that nugget into his Grateful Dead and Bruce Hornsby monologues next season.
Copyright 2021 WDRB Media. All Rights Reserved.