LOUISVILLE, Ky. (WDRB) -- I'm not going to say another word about the final minutes of the Stanford-Northwestern and Oregon-Auburn games, other than I was 29 seconds from glory.
The games that twisted my opening week record-picking seven games against the point spread from a delightful 5-2 to a frustrating 3-4.
Stanford returns a Northwestern fumble in the final 20 second to enable the Cardinal to cover the spread in a 10-point win.
Auburn throws a 26-yard touchdown pass to beat Oregon in the final nine seconds.
The Tigers win. Eric Crawford wins. Dr. Bo loses. It's a good thing we're playing with imaginary money.
On to Week 2, where the games remain as tough as Clemson's defensive front.
1. Eastern Kentucky at Louisville (-22 1/2), 7 p.m., Louisville
How do you pick this game, considering the vast difference in opponents the teams played in their openers?
The Cardinals go from playing a Top-10 opponent to a team that Jeff Sagarin does not rank among the Top 40 FCS teams in his latest power rankings … the Colonels opened their season against Valparaiso, but Valpo went 2-9 last season … EKU limited Valpo to 1.5 yards on 45 attempts … EKU played a pair of FBS opponents last season, losing to Marshall, 32-16, and Bowling Green, 42-35.
Will Louisville suffer a letdown after the short preparation week and king-sized buildup to the Notre Dame game?
Eric: Louisville 35, Eastern Kentucky 14.
Rick: Louisville 27, Eastern Kentucky 10.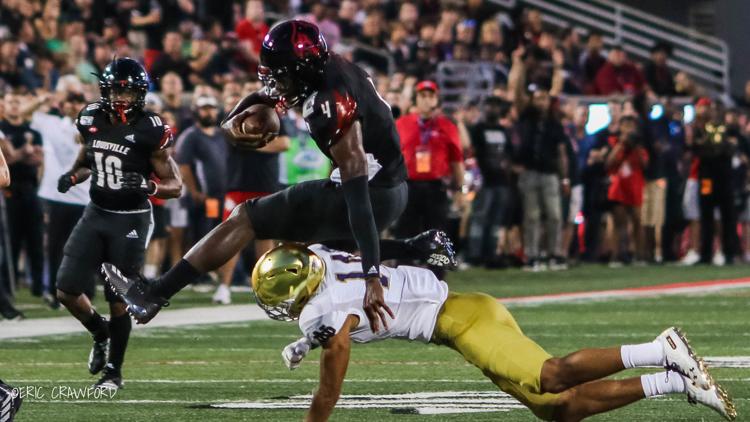 2. Eastern Michigan at Kentucky (14 1/2), 7:30 p.m., Lexington
The Eagles defeated Coastal Carolina of the Sun Belt Conference, 30-23, in Conway, S.C. in their season opener … quarterback Mike Glass III completed 20 of 22 passes for three touchdowns and ran for another … EMU returns 10 starters from the team that beat Purdue, 20-19, as a 16-point underdog last season in West Lafayette.
Other than that, the only thing I can tell you about EMU is that Louisville recruited Ron Cooper from there to replace Howard Schnellenberger.
Eric: Kentucky 31, Eastern Michigan 14.
Rick: Kentucky 31, Eastern Michigan 17.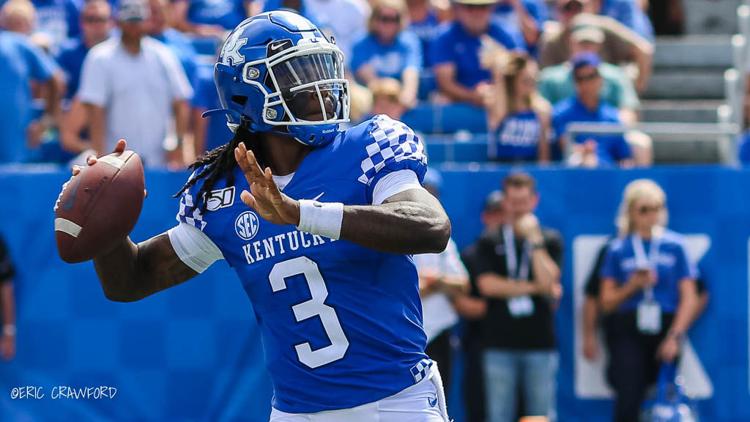 3. Eastern Illinois at Indiana (-35 1/2), 3:30 p.m., Bloomington
The Panthers lost their season opener at Chattanooga last weekend while coming off a three-win season in 2018 … not many FCS programs can match the Panthers' trio of NFL products in Sean Payton, Tony Romo and Jimmy Garoppolo … EIU lost to Arkansas (55-20, 2018) and Northwestern (41-0, 2015) in its only games against Power Five opponents the last four seasons.
Indiana showed strong special teams play against Ball State, but the Hoosiers need to upgrade their performances on the offensive line and tackling.
Eric: Indiana 38, Eastern Illinois 7.
Rick: Indiana 49, Eastern Illinois 16.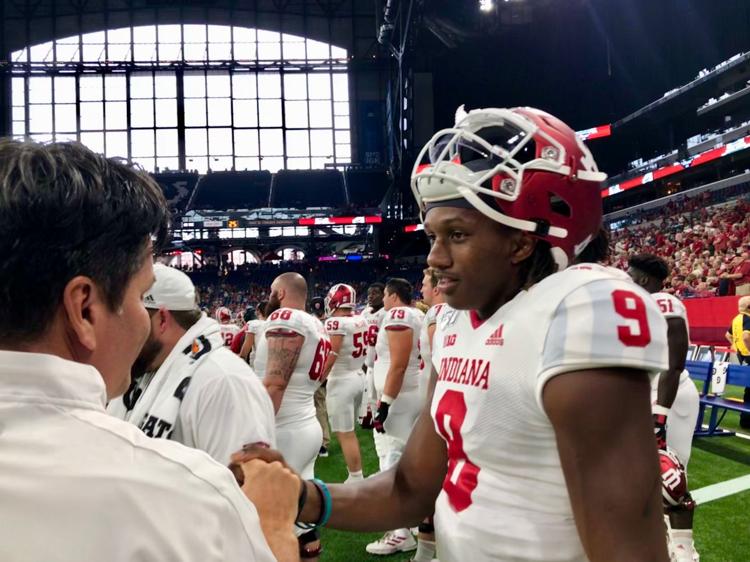 4. Western Kentucky at Florida International, (-7 1/2), 7 p.m., Miami
FIU is coached by Butch Davis, the former NFL, Miami Hurricanes and North Carolina coach … the Panthers allowed 350 yards rushing in a 42-10 loss at Tulane … FIU quarterback James Morgan completed only 19 of 34 throws for an average of 6.1 yards per attempt … FIU has won its last two against the Hilltoppers by 24 and 21 points.
Eric: FIU 38, WKU 28.
Rick: FIU 28, WKU 17.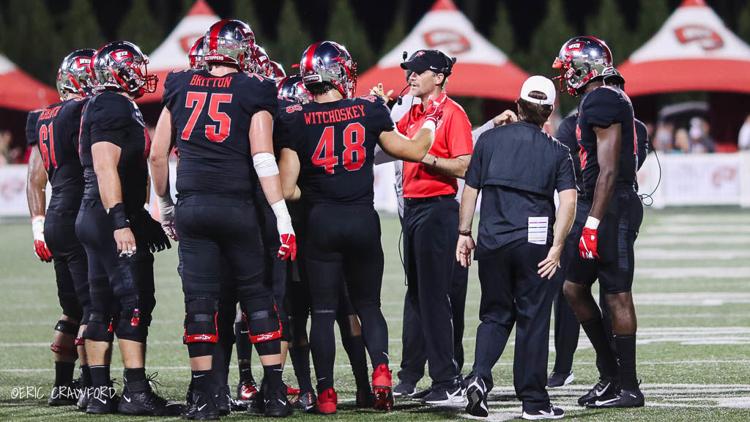 5. Vanderbilt at Purdue (-7), noon, West Lafayette, Indiana
The Boilermakers spit out a 31-17 lead in the final seven minutes of a 34-31 loss at Nevada … Purdue struggled to run the ball, averaging only 3.3 yards per carry on 29 attempts without a rushing touchdown … Purdue quarterback Elijah Sindelar ranks second in the nation in passing yards per game (423) but threw two critical interceptions at Nevada … Vandy suffered a miserable offense performance in a season-opening loss to Georgia, managing 116 yards rushing and 109 yards passing.
Eric: Purdue 35, Vanderbilt 21.
Rick: Purdue 27, Vanderbilt 17.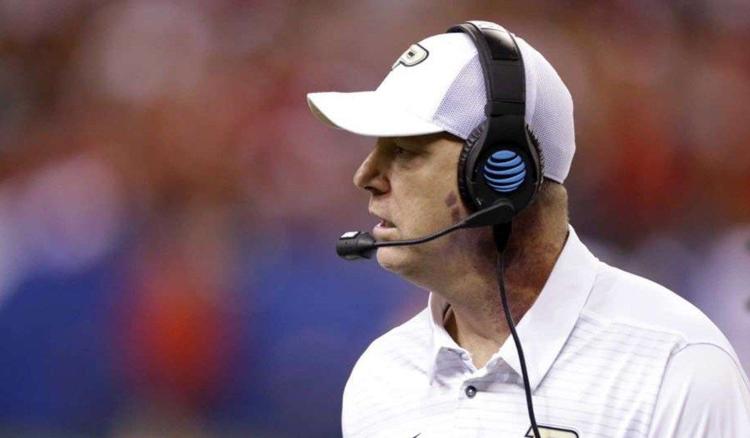 6. LSU at Texas (+6), 7:30 p.m., Austin
Texas out-recruited LSU for Houston coach Tom Herman two years ago, causing some hard feelings in Baton Rouge by people who believe Herman used LSU for bargaining leverage with the Longhorns … according to ESPN, LSU has never won a non-conference road game against a Top-10 opponent (Texas is ranked ninth in the AP Top 25, three spots behind LSU) … the Tigers' new hurry-up offense earned rave reviews for hanging 55 points on Georgia Southern in LSU's season opener.
Eric: LSU 31, Texas 24.
Rick: Texas 24, LSU 21.
7. Texas A&M at Clemson (-17 1/2), Clemson, S.C.
Some wondered if A&M coach Jimbo Fisher fled Florida State for College Station to get away from yearly battles with Clemson and Dabo Swinney … the Tigers stuck 632 yards of offense on Georgia Tech while A&M allowed only 219 yards against Texas State … Clemson has covered the spread in four of its last eight homes games (including the season opener against Tech) while A&M was 2-2 against the spread in four SEC road games last season.

Eric: Clemson 41, Texas A&M 21.
Rick: Clemson 38, Texas A&M 21.
Last Week:
Season Record:
Copyright 2019 WDRB Media. All rights reserved.