LOUISVILLE, Ky. (WDRB) -- It's a great life, and great basketball career, that former Bellarmine University star Braydon Hobbs has built in Germany.
He's won multiple championships. He's gone sneaker-to-sneaker against friends like Peyton Siva of Louisville and Jordan Hulls of Indiana as well as a team coached by Rick Pitino.
Hobbs has been well-compensated. He and his wife, Sadie, have celebrated the births of their daughter and two sons in Germany.
On March 8, in a gymnasium packed with 6,200 fans, Hobbs and his EWE Baskets team won their rivalry game against Rasta Vechta to climb into fifth place in the 17-team Bundesliga, the top level of competition in Germany.
With a dozen games remaining, Hobbs and his team were bound for the playoffs.
"Sold out arenas nearly every game," Hobbs said "Great atmosphere. They love their basketball here. It's not as popular as soccer, but it's a great basketball country."
But now, as in the U.S., there is no basketball in Germany. For players like Hobbs, there is joy, especially because of the recent birth of his son. But there is also uncertainty.
There is a quarantine because of the novel coronavirus.
Like others in Germany, Hobbs and his family have been ordered to remain home. He has been to grocery stores that have been without toilet paper, milk, meat and other staples the last time Hobbs visited.
"Crazy to see," he said, just as crazy as it has been to see in Louisville and New Albany, where Hobbs grew up.
Restaurants are carry-out only. You can visit your doctor if necessary. Pharmacies are open. But before Hobbs goes, he must check the internet to determine which pharmacies are open that day. The schedule changes.
Games were canceled. Then practices. And finally the EWE Baskets training facility was closed for individual workouts.
Schools are closed. Public parks have been roped off. Hobbs can take his daughter, Haven, 4, and son, Cormic, 21 months, to a nearby open space where they can kick a soccer ball and burn energy. They can run in the streets.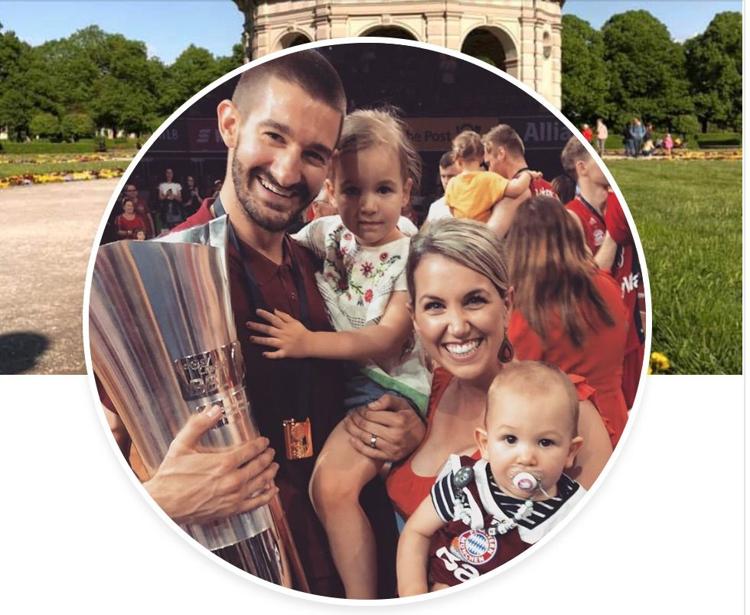 "We're fine. The team takes good care of us," Hobbs said. "But it's still pretty strange."
Some American players competing overseas have started the trek home. Hobbs said that he is close friends with Hulls, the former IU star from Bloomington. Hobbs said Hulls planned to return from Germany on Sunday.
Hobbs will not be able to do that. His season has not been canceled — yet. Before the family can return, they must secure a passport for their infant son. The passport office in his area of Germany will remain closed until at least April 6.
"I'll try to get an appointment after that," Hobbs said. "In many ways, it's good that we're off so I can stay home more and help my wife with the children.
"The health care system here is phenomenal, so we're in good shape. We're in the northern part of the country. It seems as if the virus is causing more problems in the southern part of Germany (which is closer to Italy)."
Hobbs plans to stay. He and his family have been in Germany since Aug. 5. His team trained in Serbia and competed in a tournament in China before Bundesliga play began.
No, he was not in the Wuhan area of the country where the virus is believed to have originated. Hobbs said his team's doctors started warning them about the dangers of this virus in January because the team has also traveled to Italy, Spain and Turkey.
He's finishing his fifth season in Germany. Hobbs began his professional journey in Australia in 2012, a year after he led Bellarmine to the Division II national title.
"We've had some great experiences here," Hobbs said. "We've really enjoyed it. They take good care of us."
But like everywhere, the current situation is terribly uncertain.
Copyright 2020 WDRB Media. All Rights Reserved.