LOUISVILLE, Ky. (WDRB) -- Golf fans will notice some changes at Valhalla when they come out for the next major at the course. The biggest change is that the fourth PGA Championship to be held at the course will be in May of 2024 and not August as in past events.
The course has been lengthened by about a hundred yards, extending tee boxes on holes 1, 12 and 14. No. 1 will play 50 yards longer while No. 12 can go 20 yards longer. And No. 14 can now be played as a 250 yard par three.
The fairways and tee boxes have been completely redone with zeon zoysia which has come in beautifully after about a year. It will play a little firmer and faster than the previous grass.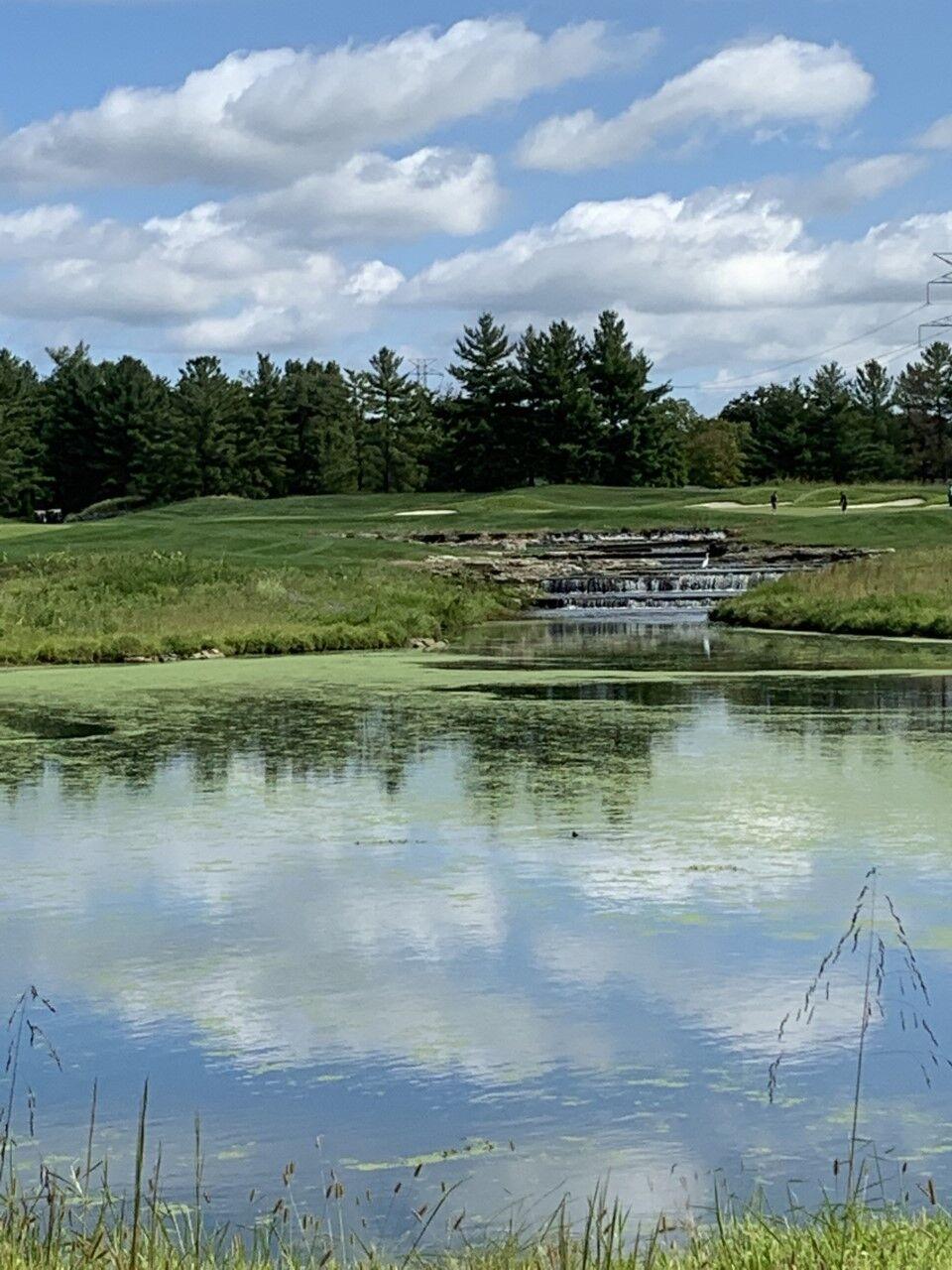 "It's amazing what the fairways have done," said Valhalla General Manager Keith Reese. "This new grass is incredible. Our superintendent even said he expected it to be great but it's actually exceeding his expectations. We couldn't be happier with the playing surface. It's awesome. It's doing exactly what we want it to do."
There will be some slight changes to the infrastructure in what will be 10 years after the last PGA Championship was held here.   
"When the PGA first started coming to Valhalla (1996), we were considered a big site," said Reese. "But now the way things have grown with Championships, things can almost get a little tight. So one of the things we're looking at is a new media compound. That would really help a lot. Their needs have gone from about three and a half acres to seven acres now. So we're working on locating a new site for that and corporate hospitality has gone just great. It's been amazing thus far."  
Reese said there haven't been any major changes with the sale of the club from the PGA of America to a group of four club members, finalized a few months ago.
"The ownership group is so engaged in this championship and I know we really want another championship in the future," Reese said. "So they've really gone all out to help in any way that they can and be a great partner for the PGA of America. I think you're going to see a wonderful event in 2024."
The tournament dates for Louisville's next major are May 16-19, 2024.
Copyright 2022 WDRB Media. All Rights Reserved.