GREENSBORO, N.C. (WDRB) – Last season, John Hackworth arrived to coach the Louisville City Football Club amid a fluid situation. The franchise had lost the only coach it had ever had, James O'Connor, to an MLS opportunity in Orlando. It was being coached by three players.
Hackworth knew the franchise was solid and had talent. It was the defending United Soccer League champion. What he has come to know since, however, is that it has an outstanding culture. Its players hadn't lost discipline despite losing their coach.
And when Hackworth came in and proposed modest changes, they were not only open to his suggestions, but asked for more.
Heading into the club's fourth season in Louisville, there are some challenges. Leading scorer Cameron Lancaster has moved on to an opportunity with rival Nashville, which will join MLS next season, and another top scorer, Ilja Ilic, was signed by the rival Indy Eleven. Goalkeeper Greg Ranjintsingh took an MLS opportunity in Orlando.
Still, LouCity returns 18 members of last season's repeat USL championship team as it heads into today's season opener on the road against North Carolina FC. Kickoff is at 4 p.m. and the game will be telecast on WBKI in Louisville. The official watch party is at Against the Grain Brewery in Slugger Field.
LouCity returns leaders Luke Spencer, Brian Ownby and Niall McCabe, and has plenty of continuity with its championship past.
Earlier this week, Hackworth met with reporters to talk about the coming season. That conversation is below, with paraphrased questions, and Hackworth's responses:
Q: How much pressure is involved in having a team that has won USL championships two years in a row?
HACKWORTH: I don't think me or any other guy that's on the wall behind me can understand what that pressure is, but at the same time it's the pressure we all want. That's the easiest way to put it. It's a privileged place to be, viewed as one of the best teams in our league, it's a place that we all try to hold ourselves accountable for, and a place we all want. It's the best part about being an athlete or a coach at this level.
Q: How has it been different, having this team from the beginning, as opposed to the situation you faced last season?
HACKWORTH: I think last year coming in here in the middle of the year, there's a lot of storylines behind that, but for sure when I was looking at this opportunity from a selfish standpoint, I thought, this is a team that could win. And we did, and that's a wonderful story for a lot of reasons. At the same time, it was clear to me when I interviewed here that the ownership group was very steadfast in its message to me that it's not about winning one game or one year, but continued success week-in and week-out, and it would never end. That's just a standard that we all understand. I like the fact that I've had time to work on the preseason this year, and build on some things that we might not've had time to do last year. We've done a lot of little things in this preseason, and hopefully we've done them well.
Q: You said last year when you came in you would just tweak some things to your liking, now will things look a great deal different?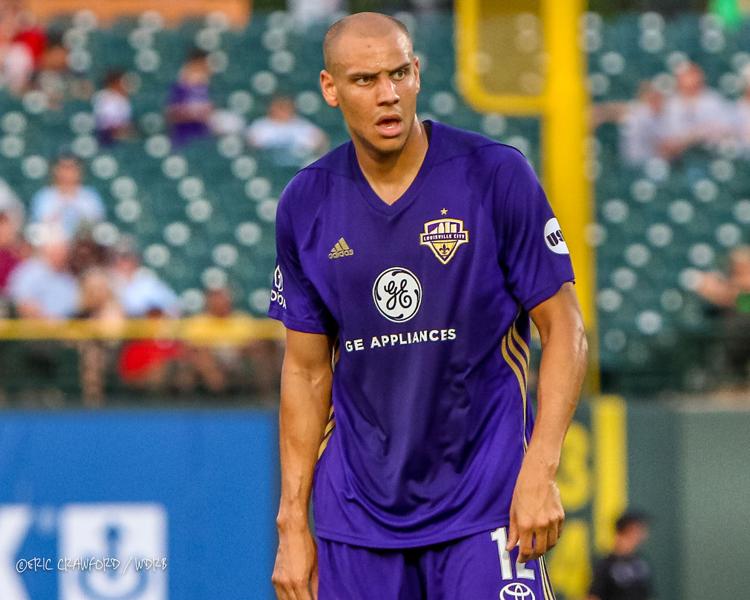 HACKWORTH: I don't think it will look a lot different, because I probably lied to you last year when I said I wasn't going to change anything. And I didn't have the intention of changing anything. It just so happened that the players were really willing to go farther than I ever thought they would. And we got a lot of ideas laid into the way we were going to do things, and that has allowed us to go back into this preseason with a lot of those same principles and just try to get them better, bit by bit. I thought we played some really good soccer at the end of last year, and if we're able to reach that same level at the beginning of this year, our expectation is that we are going to have continued success.
Q: With your leading scorer from a year ago gone, how do you fill that void?
HACKWORTH: I think the guy that did it at the end of the year in the Eastern Conference final and (USL) final was Luke Spencer, so he comes into this season with that opportunity. And I think that's an opportunity he relishes. It goes to the understanding of the pressure and what that really means. He has big shoes to fill in that regard. Our style allows our team to create a lot of chances, he just has to make when we get opportunities in front of goal we execute.\
Q: Now that you've experienced it, what are your impressions of the enthusiasm for this community and fan base for this club?
HACKWORTH: It's wonderful. It's another reason that I really thought this was a special place. Before I got here, and being here now, you find out the passion of our fans is pretty amazing. The fact that it is so important to them, they get so much joy from what we do, that's wonderful, and it's real, and you can feel it. It's contagious, because our guys, you want them to cheer loud and go crazy. I think you saw that in the playoffs last year, and we hope to do that again.
Q: Is this the most diverse team you've ever coached, given the variety of backgrounds on this roster, and how can that be a strength?
HACKWORTH: The most diverse team I've ever coached? I've coached too many teams to say whether this is the most diverse, but it's certainly a collection of men that have the same aspiration and goal. There's a lot of knowledge in that room and a lot of potential talent in that room. But the one thing I think everyone understands is that our team is what makes us special. That's the thing that gives us the opportunity to try to be successful. It's not about any one person, it's about the collective. That understanding that we have, and belief in each other that way, is nice to be a part of day-in and day-out.
Q: What was your approach to your first preseason with this club?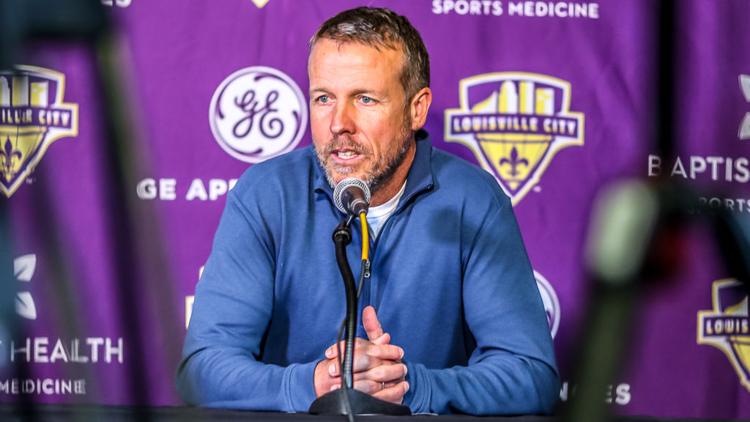 HACKWORTH: Number one I wanted our team to be fit and ready to play on March 9. To the earlier question I wanted to try to make sure that we implemented a lot of different ideas tactically, so that we can adjust to our opponents and be ready for anything teams try to throw at us. We know that we're going to get the best from everybody this year. We have that target on our back, and that's a good thing, but we have to be ready. With that comes a responsibility that we have a level of play week-in and week-out that we don't take for granted anything. So we tried to come in and build from the start of preseason and be ready for this Saturday. I think we've had really good preparation. I like that we've gone through a lot of different systems, a lot of different tactics, based on game-situations. And at the same time, I look in that room and see a bunch of guys that are ready to go, and that's what you want at this time of year. But that doesn't mean anything now, the first game of the season is completely new. We have to go out and prove it.
Q: Does it help having a group that has been together as long as some of these guys have been?
HACKWORTH: Absolutely. We were prepared as a staff to go through everything in detail. But the reality is that we didn't have to go into great depth, because we had 18 guys in that room who already have been through it, who knew it to some degree. So to be able to take it that little bit farther was nice. And then to get some of the new guys and bring them up to speed so that they were comfortable doing those things was a tough process, but a good one. But it is easier when you have so many guys returning.
Q: Where are the new rivalries going to come from with Cincinnati moving on?
HACKWORTH: Well you look to the north and I think Indy's trying hard to stack their team and certainly they deserve a lot of credit for the players they have brought in during the offseason. And just to our south, Nashville is probably, talent-wise, the best roster in the league right now. Obviously they're going to the MLS just like Cincy did last year. I think we'll have some rivalries, and more to the point we're going to have some really tough competition regionally, that will be our key rivals as well.
Q: You've cited fivethirtyeight.com before, talking about how LouCity I think was the third best team of the U.S., regardless of level, but also they just came out and said LouCity is the most favored team to repeat the USL title. What did you think when you saw that?
HACKWORTH: I like to point out some of those things sometimes but at the same time it doesn't mean anything. We all know we have to prove it. It's nice to have some people who want to give you a little bit of respect based on what you've done, and you know there's some people out there who have said we're not going to win a third and not going to be as good. And that's good, too. Until we get out on the field and prove it, at this point in the year nobody really knows where it's going to go.
Q: Do you see any of those expectations as a weight on this team or does it matter?
HACKWORTH: It's a little bit of a weight, but at the same time it's a great responsibility to have. The way we look at it, nobody is talking in that room about three-peats. Do we want to do it? Yes. Do we understand it? Yeah. Do we get that our fans talk about it? Yes. But we have only one goal, and that's to win every game that's in front of it. That's our mentality. The process of getting ready for the games and the actual games are the most important.
Q: What were your impressions of the stadium site tour?
HACKWORTH: The stadium (scheduled to open in 2020) is going to be amazing. Brad Estes drove me around there on Monday and they were just getting ready to put the steel in the ground and it's incredible. It gives you goosebumps to think about it. Again I go back, that's a huge reason that I'm here, is that it was done before I got here, and just the promise of the fan base, the quality of the team and this cathedral to play soccer in, and it being in a downtown location I think is going to change this community. So I'm really excited about that, and can't wait to see it go up.
Copyright 2019 WDRB Media. All Rights Reserved.