CHARLOTTE, N.C. (WDRB) – With Atlantic Coast Conference football coaches (and select players) gathering to meet the media at the league's annual Football Kickoff, the conference clearly has a star (Clemson) and a stage (the soon-to-be-launched ACC Network). But which of the other ACC programs could be a hit, and which will be fighting just to be renewed?
These are some of the preseason storylines for a conference which boasts the defending national champion and a program poised to challenge Alabama for national supremacy but little else in the way of national sizzle. Syracuse was the only other ACC program to finish in the final Associated Press Top-25 poll.
The league's top two Heisman candidates, Clemson quarterback Trevor Lawrence and Clemson running back Tyler Etienne, won't even be at the event, and the league really ought to do something to encourage programs to bring its most nationally prominent players to its major preseason media event.
Nonetheless, this is The Clemson Show. So we'll start there, and move on to four other talking points sure to be hot topics on Wednesday and Thursday in Charlotte.
1). CAN CLEMSON SUPPLANT ALABAMA? Note, the question isn't, "Will Clemson win the ACC?" There's little doubt of that. No ACC opponent came within 20 points of the Tigers last season. They won their ACC games by an average of 35.6 points per game.
The Tigers did lose an NFL defensive line to the draft, but return most of their key pieces on offense, including Lawrence, their top two running backs, three of their top four receivers and four starting offensive lineman. And that's from a team that averaged 527 yards per game a year ago.
For those reasons, many think the Tigers can win another national title and establish the kind of dynasty that Nick Saban has had at Alabama.
Coach Dabo Swinney certainly has them in position. But let's not forget, amid all the success, that "Clemsoning" used to be a synonym for underachieving. From 2006 to 2011, Clemson went to six straight bowl games and lost five of them (the only win in that stretch was over Kentucky in the 2009 Music City Bowl). The last loss in that stretch was a 70-33 embarrassment in the 2012 Orange Bowl against West Virginia.
Since then, Clemson has been brilliant. The Tigers have played in three of the past six national title games and won two of those.
As difficult a task as facing Clemson has been for ACC opponents, the Tigers also ought to be an inspiration to the league. And it's a conference in need of some, where football is concerned.
2). CAN SCOTT SATTERFIELD MAKE A SUCCESSFUL JUMP TO THE ACC? For the first-year Louisville coach, this event marks a triumphant homecoming. He was born a couple of hours northeast of Charlotte, in Hillsborough, N.C., and coached a couple of hours northwest, at Appalachian State, in Boone, N.C.
Everyone in these parts is familiar with his work at App State. They know he has a good head for the game and a proven record in getting the most out of players.
How long it will take him to start seeing results at Louisville, however, is another question. Writing for The Charleston (S.C.) Post and Courier, columnist Gene Sapakoff asked, "When will the Cardinals win their next conference game?"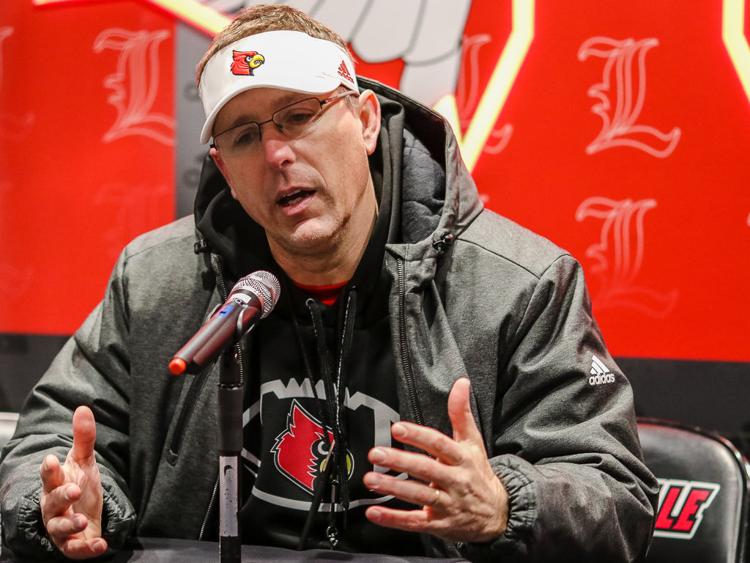 It's a fair question. It's also a testament to how far the program has fallen in such a brief time. Just 24 months ago, Louisville came to Charlotte with the returning Heisman Trophy winner and hopes of cracking the college football playoff.
Now, all that has cracked is the foundation on which the program was built – or at least it seems that way. Satterfield is starting from Square One, in some ways.
He should get a good reception at media days this week, but he has a long task ahead of him, and everyone knows it.
3). CAN THE ACC NETWORK HELP THE CONFERENCE KEEP PACE? It might seem a strange question to ask, given that the ACC has the reigning NCAA champions in football and basketball. But in a larger sense, the numbers being pumped into conference coffers from the SEC Network and Big Ten Network have given those schools a jump.
Better than $50 million per school goes to Big Ten members. The SEC handed out about $44 million per school. The ACC handed schools just under $30 million.
Over time, those discrepancies could mean competitive disadvantages. Enter the ACC Network, which launches Aug. 22. The conference is nearing the home stretch in negotiations with cable systems in advance of that launch. Current agreements put the ACC Network in around 20 million homes. The goal for the league is 30 to 50 million at launch, which would be respectable.
The ACC has enlisted some big guns – Roy Williams, Mike Krzyzewski and Swinney – in spots urging fans to let their cable companies know that they want access to the network's programming.
No doubt, you'll hear the same from everybody connected to the ACC in the next couple of days.
Copyright 2019 WDRB Media. All Rights Reserved.