LOUISVILLE, Ky. (WDRB) -- Kentucky freshman Keldon Johnson announced Wednesday morning that he will keep his name in the NBA Draft and forego his remaining college eligibility.
Johnson previously had held open the option of returning to UK, but after receiving input from coaches, scouts and the NBA, has decided to make the leap. Johnson is projected as a lottery pick by many services, including NBADraft.net, which has him at No. 7.
"Big Blue Nation, thank you for my time here at Kentucky," Johnson said in a statement announcing his decision. "I really enjoyed it. I had a wonderful experience. You guys made for the best year I could ever have. I really appreciate you guys taking me in as family and one of your own and supporting me through the thick and thin of the season and supporting this team."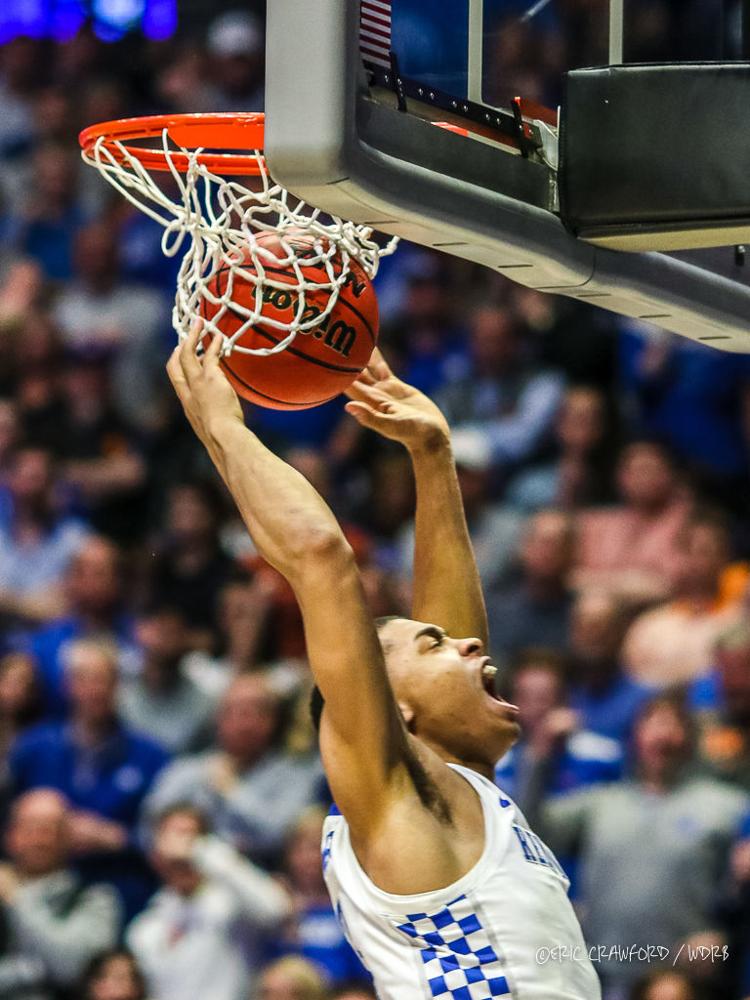 Johnson started in 36 of 37 games, averaging 13.5 points and 5.9 rebounds per game -- both third-best on the team. He also shot 46.1 percent from the field and 38.1 percent from three-point range.
"Keldon has a game that will translate well to the next level," Kentucky coach John Calipari said. "Of all the players in this draft, he could have one of the best transitions physically and athletically. He has all the tools you look for in a player in that league, and what makes him special is his joy for the game and his passion to get better. He improved in all phases of his game this year and will continue to grow in the NBA. I'll miss seeing that smile he brought to the gym every day but I'm happy for Keldon as he pursues his dream."
Johnson joins P.J. Washington and Tyler Herro as Kentucky players who declared for this year's draft and will not return to school.
Copyright 2019 WDRB Media. All Rights Reserved.