LOUISVILLE, Ky. (WDRB) – The graphic hung on the ESPN screen like an epitaph after Louisville's 30-24 loss to Clemson on Saturday: Louisville's last three losses, three straight fourth-quarter leads relinquished, outscored a cumulative 49-0 at the end of those fourth quarters.
(The full fourth-quarter scores from those games add up to 55-6, which isn't much better.)
These are the games, if you were bullish on the Louisville football team to start the season, you thought the Cardinals would be winning. These are the close games that didn't go their way a season ago. This year, they have put themselves into position to win them.
But they have not. One fourth-quarter failure can happen to anybody. Two and it's a red flag. Three? There's a psychological issue. Call Dr. Phil. Get Dr. Oz on Line 2. What's Dr. Fauci up to? Call Dr. Dunkenstein or Dr. Bendapudi. Help them, Tom Cruise. Help them, Oprah Winfrey.
On Saturday night before a charged Cardinal Stadium crowd of 51,729, Louisville somehow limped through 9:42 of game time without quarterback Malik Cunningham, and a stretch of 12:42 after Cunningham's injury midway through the third quarter in which it gained only one net yard, and still found itself 2 yards from victory with 1:18 to play.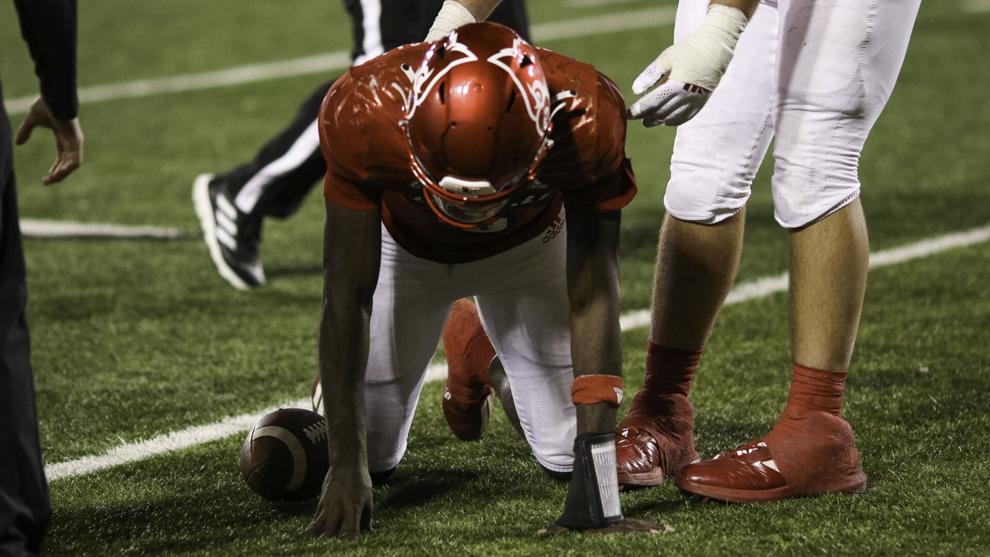 It is the stuff breakthroughs are made of. Instead, Clemson shut the door on 4 straight plays, 2 runs, and a pair of aborted pass plays that ended with Cunningham on his back, and finally, on his knees in frustration after another missed opportunity.
After the game, Louisville coach Scott Satterfield did something unusual. He gathered his players at midfield and talked to them. He has kept them engaged through dispiriting losses and discouraging times. I admire these players and coaches for that. They come out and fight.
But something is missing. Perhaps it's just talent. Certainly, Louisville is missing players. Just when you thought its defense couldn't get more banged up, it lost linebacker Jack Fagot to a targeting penalty and Yasir Abdullah to a late injury, and on it goes.
But, look, coaching has to bear responsibility. The two quarterbacks running the show today are the same two who were the mainstays in Satterfield's first season. When Cunningham went out, the offense ground to a halt, and that can't happen. It shouldn't happen. We're all going to focus on the 4 plays in which Louisville couldn't get 2 yards. A more proper focus, perhaps, is on the nearly 13 minutes in which it gained only one net yard.
Still, Louisville had a chance to win the game. Clemson scored 13 unanswered points during Louisville's offensive hiatus to turn a 24-17 deficit into a 30-24 lead.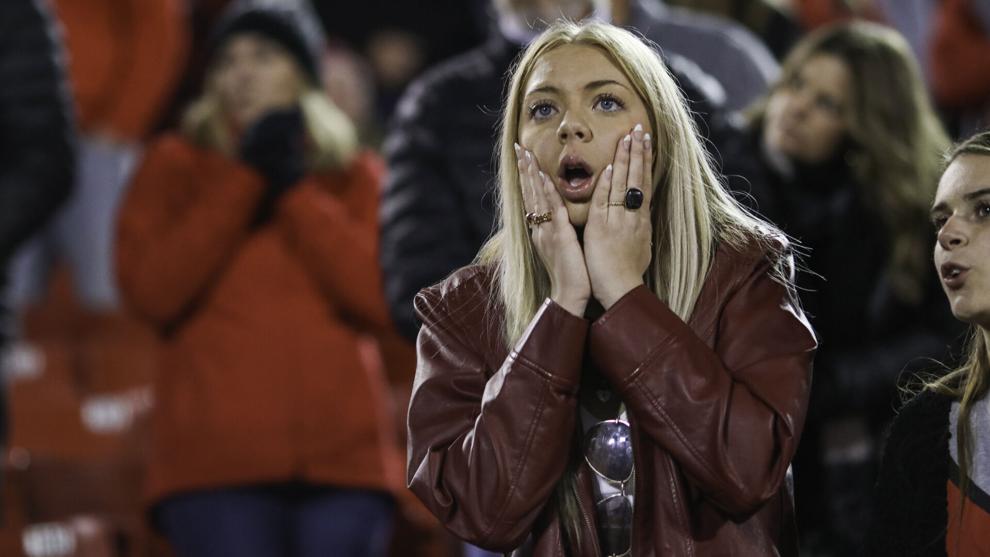 But on their last possession, the Cardinals came to life. Cunningham hit Tyler Harrell for a 45-yard scamper down the sideline. He ran for 10 yards. On fourth down, he got the ball to Justin Marshall for a catch that defied belief (including for officials, who ruled it incomplete, then were overturned by video.) Louisville had it at the 2-yard line with more than a minute to play.
So much did Clemson think it was done for that Dabo Swinney burned a timeout after a second-down sack with Louisville in disarray.
"I just wanted to give our offense a chance," he said after the game.
He needn't have worried. Backed up to its own goal line, Clemson did not flinch. Louisville did. Satterfield called two run plays and two pass plays. None worked. The pass plays were blown up by Clemson's talented defense, and by experienced coaching, switching up coverages.
The bottom line: Even in that situation, goal-line stand needed, clock winding down, Clemson expected to stop Louisville and win the game. I don't know what Louisville expected, but I can't say anyone was shocked.
"Two yards is a long way to go," Swinney said. "Especially when you're going against Clemson defense."
The problem for Louisville is that the distance grows longer with each lost lead, with each missed opportunity.
"We're disappointed in the fact that we have not won some of these games," Satterfield said. "We've been right there. But we're also encouraged with the fact that we're in every game. Just one or two plays and our record is sitting here a lot differently. To me as a coach, that's encouraging. We have a young football team; we got a lot of good players and a lot of guys with the right things right here inside of their chest and I think they'll be able to get us over the top."
It's a recurring statement, "just one or two plays." Here's the counterargument: Those plays add up. And those plays haven't been made. 
And the chance that Louisville earned on Saturday night, in front of more than 50,000 home fans, against a team it had never beaten, isn't likely to come again. Maybe against Kentucky, but by then, even a victory won't make up for a season full of missed moments.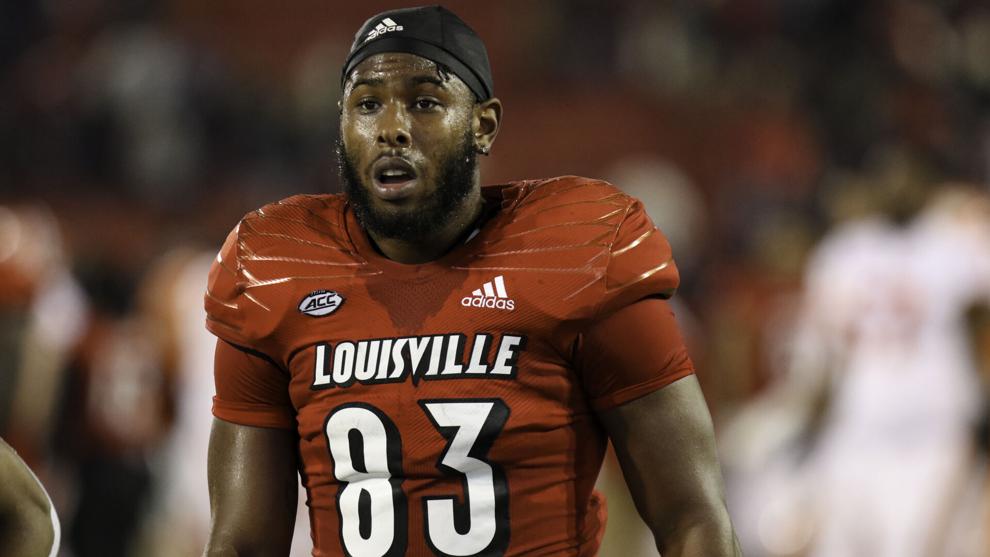 Here's who I feel for. Cunningham made every play he could make. His ankle faltered a couple of times late when he tried to cut back. He missed on a couple of chances on the goal-line where difficult passes were required, but he didn't want to pull the trigger.
After his ankle gave way and he slipped on the final sack that ended Louisville's chances, he fell to his knees. And slumped. He ran for 166 yards, if you don't count sacks. He threw for 174. He accounted for 308 of Louisville's 397 yards, the second-most allowed by Clemson all season. A kid who does that doesn't deserve to feel like he failed.
I feel for Marshall, who made a winning play with his fourth down catch at the 2, and for Harrell, who set it all up.
Louisville is moving the ball. It has outgained its opponent in 3 of its past 4 losses. The Cardinals are making plays. But they aren't making plays when it counts the most, and they aren't taking advantage of opportunities the defense has given them to separate from opponents.
This is where coaching gets tough. In addition to upgrading the talent level – which is the ultimate fix to everything – it's up to Satterfield and his staff to pull the strings and make the calls to achieve breakthroughs, and build confidence.
You don't get many better chances than having the ball at the 2 with a minute to play and a chance to beat Clemson.
I am continually impressed with the resilience of this team and its players. But some moments you can't get back. And this is one of them.
Copyright 2021 WDRB Media. All Rights Reserved.