ALBANY, N.Y. (WDRB) – These guys are so alike it's funny. But don't tell them that. Louisville coach Jeff Walz likes Connecticut coach Geno Auriemma. And vice versa. They just want to give each other a hard time and, when possible, beat the other's brains out on the basketball court.
Auriemma, at age 65, is a certified grumpy old man. Walz, 47, is well on his way. Neither one holds back when asked for an opinion. Neither one wants you on his lawn.
Walz's rants have gone viral. Among his greatest hits is the Participation Trophy Thing. Auriemma has his own version. It's the Body Language Lecture at the NCAA Tournament a couple of seasons ago.
These guys deal in sarcasm like an artist does in paints. Auriemma deals his out dry. Walz is biting. Both are unsparing.
On Saturday, the eve of their teams' noon matchup with a trip to the Final Four on the line, Walz and Auriemma were both asked about a variety of topics – because any topic is likely to elicit a colorful response.
For Walz, it was his decision to call out the governor of Kentucky for Tweeting out congratulations to a men's team that made the NCAA Elite Eight but not his women's team.
"I was just trying to be helpful," Walz said with a grin.
Auriemma was asked about a story in which Notre Dame coach Muffet McGraw said she would never hire another male assistant coach.
"Well, I hope she sends a thank you to all those guys that used to be on her staff that got her all those good players that won a championship," Auriemma said. "I don't know. I didn't read the story. I don't know anything about it. But I look at some of the top programs in America, and they seem to have pretty good coaches who happen to be men. So Muffet is entitled to hire anybody she wants, you know. I don't know why she feels the need to make a statement about it. I've never hired a guy as one of my assistants, either. I'm not going to make a statement about it. Every coach does what they feel comfortable doing."
"I don't think what's in that story is going to have any effect whatsoever around the country, one bit. There's just too many good programs being run by guys that all of a sudden athletic directors are going to go, you know what, instead of doing what's best for my program, I'm going to do what's best for Muffet McGraw. Not going to happen."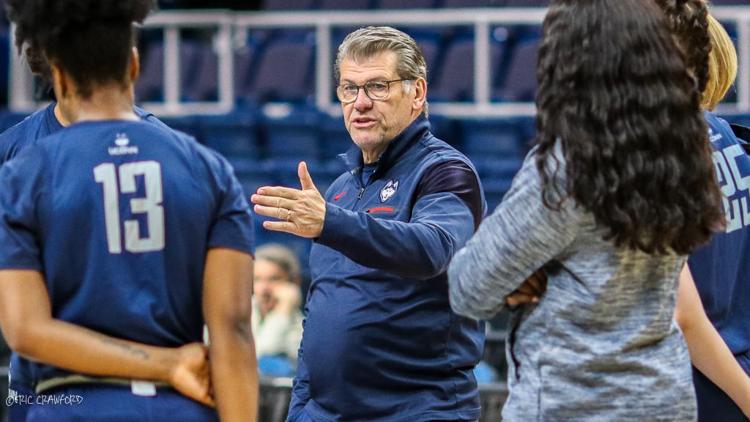 You see what I mean?
Walz, in recent weeks, has weighed in on the controversy about Tom Izzo lashing out at a player during the game.
"The problem," Walz says, "is that you haven't seen the backstory. You haven't seen Izzo with the kid when he's had a problem. You don't know the relationship. . . . As coaches, we're trying to push kids to be their very best. We get on them. But we also care about them."
Both Walz and Auriemma are caught in between eras. Both have had great success asking players to toe an old mark – to show good body language, to not bring problems from off the court into the team environment, to subjugate what they want for what the team needs.
"I tell our players, and I said it the other night, whatever you do well, do it, and whatever you don't do well, don't let anybody see it, and that's our motto right now," Walz said. "If you're not a good one-on-one player taking somebody to the basket, don't do it. If you're a screener, screen. You can only have one leading scorer on a team, and I always ask at the beginning of every year, what do you want to do. I want to be the leading scorer. I said, well, there's eight of you that have said that. Not one of you have said you want to be the best defender. But you know, everybody on our team now has kind of bought into their role."
Auriemma said it's getting more difficult every year to achieve that kind of balance with players, for a variety of reasons. Players aren't used to putting their own wishes aside. They want to do things their way.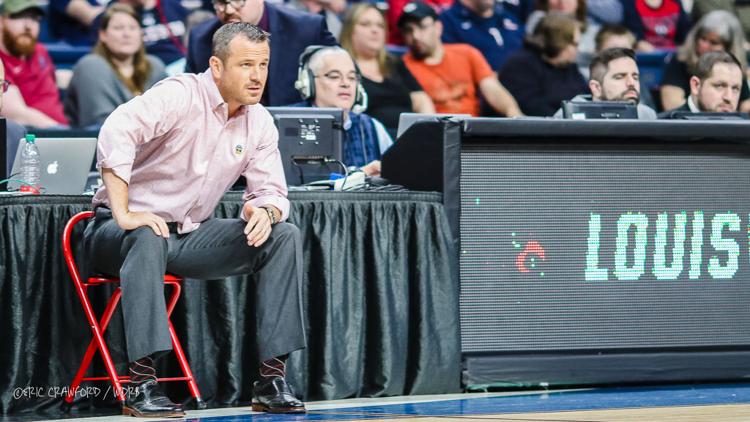 And much of the culture is encouraging them to go their own direction, do their own thing. You can't coach the way you used to, is the message. Auriemma shook his head when talking about an NFL coach that recently said he was building time into team meetings for players to check their phones.
"We are told all the time, by the experts out there, that you can't do things today the way you used to do them. We're told that every day," he said. "And yet I wake up every morning and it works. It still works. But you're being told all the time you can't do that. I just saw something where the coach of the Arizona Cardinals is letting his team take breaks to use their phone, because they're addicted to their phones. So they're going to be able to leave team meetings and go check their phones, every 20, 30-minutes, whatever. So my question is are they going to be able to do that between quarters of a game? Are they going to get to do it during timeouts? Full timeouts but not 30-second timeouts? Where do you draw the line? Where do you give in and where do you hold on? All these questions, I never had to deal with them in the past, and now I have to deal with them. So it's not what it used to be. Maybe nothing is.
"But I still think deep down in my heart, these kids are no different from any other kids 40 years ago. They just have a lot of information that they never had. They've got more screwed up parents than kids used to have. So that's interesting. But in terms of what do they need? These kids when they come to you they're 17-18 years old, they still need you to guide them and push them and look out for them. They don't need anybody to be their friend or help them do all these things they already know they can do. They need somebody to teach them how to be successful in the real world. And the only people who can teach them is us. And if we advocate that and say, 'We're going to do it your way all the time,' or 'I'm going to give into you all the time,' I think we're shirking our responsibility. I think any parent that says to their kids, 'Let's do it your way.' No. I don't know about that."
On Saturday in Albany, N.Y., two coaches will meet who continue to do it their way. Auriemma gives Walz a lot of grief, but acknowledges of his Louisville program, "You know, they've pretty much reached the place where most people hope to go. They have a great program. They have great crowd support. They have great support from the university. They win. They go to the Final Four. You know, they win championships in their league."
Walz, asked about Auriemma, countered, "It's been 12 years now, and I think it's only been one or two years that we did not play against each other, and then there were times that we played each other four times in one year. I've got the utmost respect for Geno, his program, the way he does things. If you can't have -- just appreciation for what he's been able to do year in and year out, it's pretty remarkable. You know, he gets everybody's best shot every night, and it's not very often that they're not giving their best shot to everybody. And it doesn't matter who they play. That's the one thing I talk to our players about. . . . It's amazing, 11 straight Final Fours. You're not having a bad night. I mean, it's -- for those 11 straight, you've got -- that's 44 games that you've played in the NCAA Tournament, and you really have not had a bad night. That's pretty darned impressive."
In a day when most people shy away from giving a candid opinion for fear of backlash, these two coaches have little fear, and precious little filter.
And that's a wonderful thing.
Copyright 2018 WDRB Media. All Rights Reserved.