LOUISVILLE, Ky. (WDRB) -- Former University of Louisville quarterback Jordan Travis has received a waiver from the NCAA that will allow him to play for Florida State immediately, according to the school.
FSU released the news Monday, having filed for the waiver in April after Travis decided to leave Louisville for Tallahassee.
Travis, who played in three games for the Cardinals last season, left the team after eight games. His best outing was against Georgia Tech, when he entered with Louisville trailing 59-24 and completed 4 of 9 passes for 71 yards with a touchdown and an interception. He also carried five times for 48 yards.
Ordinarily, Travis would have to sit out for one season, but the NCAA will consider special circumstances in deciding whether a player can play immediately.
While no reason was given for the NCAA's decision, the Tallahassee Democrat cited "reports" saying Travis was verbally abused during practices at Louisville, a class which could conceivably include most football players on most teams.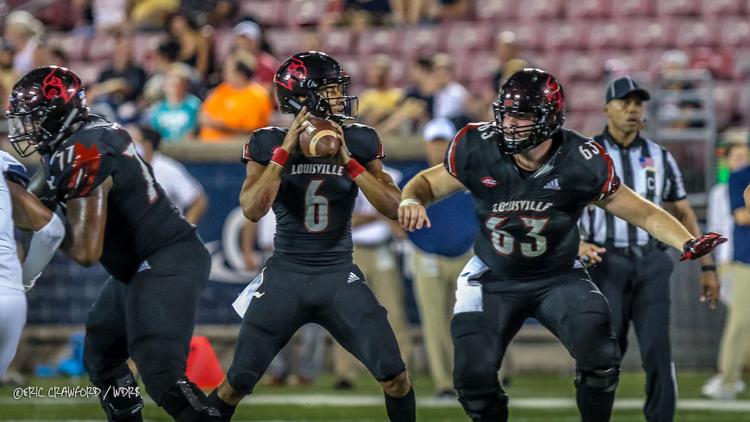 Regardless of reason, Travis is available for the Seminoles and will provide important depth at the position, with three seasons of eligibility remaining. He is third on the team's depth chart after competing for the job in spring practice. He was the state's 3-A player of the year as a high school senior.
"We are excited for Jordan and thankful to the people who examined his situation and reason for his transfer," FSU coach Willie Taggart said in a release from the university. "Specifically, we want to thank FSU's compliance office, the Committee for Legislative Relief, the ACC faculty athletics representatives and the University of Louisville for their cooperation. This has been a long but deliberate process, and we are happy to achieve closure on Jordan's situation."
Copyright 2019 WDRB Media. All Rights Reserved.