LOUISVILLE, Ky. (WDRB) -- Malik Williams is back. He took the court with a spring in his step during the Louisville Live tipoff celebration at Churchill Downs on Saturday night. The last time he made such an entrance, he was on a scooter, rehabbing a foot injury.
On Saturday, Williams was in the middle of things, taking part in the three-point shooting contest, at home not just with his new teammates but with former players who were introduced, some of whom he had played with.
He rarely stopped smiling. Williams spent all summer in a slow rehabilitation mode. And the operative words for his return the court are going to be "slow" and "easy." Louisville head coach Chris Mack doesn't want to risk an injury by overworking him in preparation. He'd rather save his fifth-year senior for game action.
Had Williams been at full speed a year ago, it's unlikely the team would've missed the NCAA Tournament.
His value to the team on both ends is undeniable. At his best, he is a quarterback of the defense, shouting instructions to others and providing a physical force near the rim. When he's healthy, few big men in the college game rotate better to the ball or have a better feel for post defending. Offensively, he has improved his back-to-the-basket game while still being able to step out to knock down three-pointers.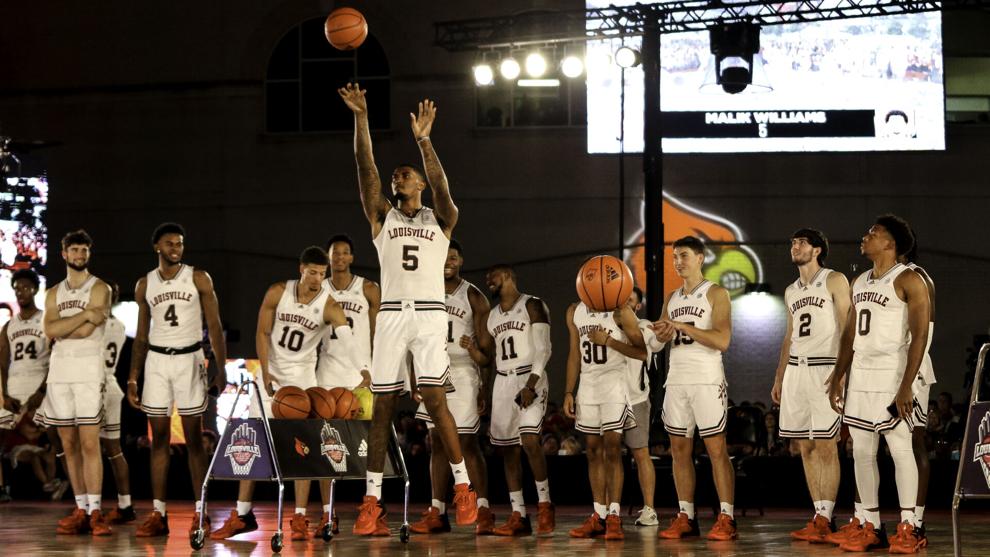 Two seasons ago, Williams was a runner-up for ACC Sixth Man of the Year. An early season foot injury slowed him before that season, and another sidelined him for the first 15 games last year. He wound up playing only three games after getting hurt against Duke in the first start after his return.
After all his bad injury luck and more rehab that ate up about half of his summer — he wasn't released for full activity until the middle of August, according to Mack — the coach said he needs to be smart with how he proceeds but that he's been glad Williams can get on the court with his teammates for his fifth-year senior season.
"It's nice for him," Mack said last month at a Cardinal Caravan event. "I feel bad for Malik, because he has gone through so much more than any kid should have to be going through during their college careers in terms of COVID and then the injuries and not even being able to be in a rehab facility when he was getting over that high ankle sprain (in February) ... I hate using the term load management and I have never used that before, but with Malik, he is going to be an exception."
On Friday night, Williams looked like his old self. He didn't make enough three-pointers to reach the finals, but he was glad to be back in front of the crowd and not fretting over his health.
"It was an amazing time. The guys were really excited," Williams said. "It was great. I didn't have to roll out (on a scooter) this year. It was really fun ... I think I'm at 100. I feel great. I can go every day. I can do everything. It's just about taking it slow and being ready when the season comes."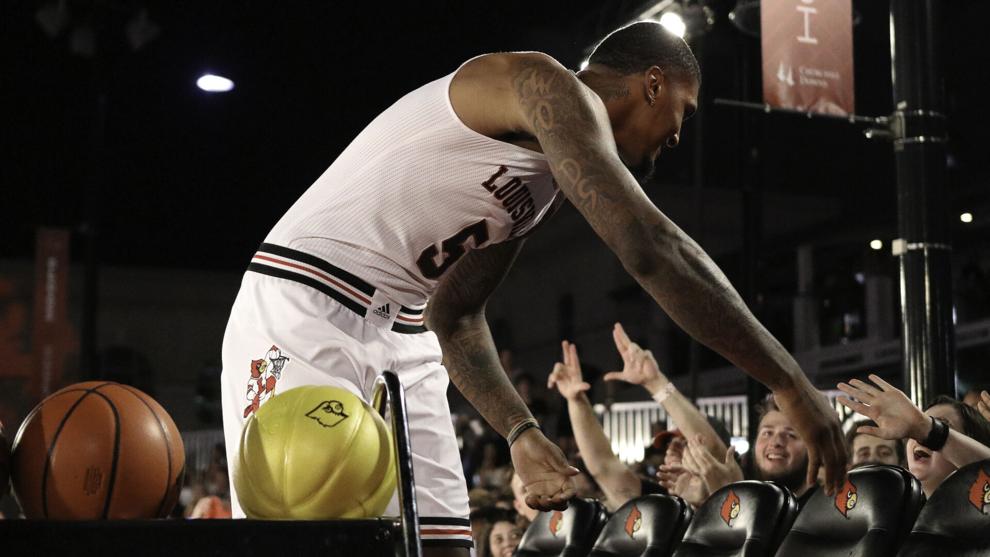 As it did a year ago, the question of how much Williams will be able to contribute looms as a significant factor for the Cardinals. Mack said Williams is full speed and can go but that he doesn't want to overdo it with his senior post man.
"Well, 100% is a weird thing to define, because he is 100% in terms of there's nothing to restrict him," Mack said Saturday. "But we're going to be smart with his workload. Whereas a guy like Roosevelt Wheeler or Mike James, they're going to go seven days a week when we practice. They're not going to miss one. I'm going to hold him out, because of the wear and tear over the course of the season can come along. But if you came to Monday's workout this coming week, you'd see — you're not allowed — but if you did come, you would see a guy who is out there 100% of the time and working hard and excited about his senior year."
In 108 years of basketball, with the history of players the University of Louisville has had, it's hard to believe that not one of them has managed to earn the honor of team captain for three years. Until now.
Williams is the first (as a co-captain along with newcomer Jarrod West). And that alone is a significant distinction for the 6-foot-11-inch forward from Fort Wayne. He has needed five seasons to do it, and some unfortunate injuries have played into his longevity in Louisville. But after all he has seen here — on and off the court — there are few players in college basketball with more game and life experience to tackle the job.
Williams is the last recruit of Hall of Fame coach Rick Pitino in the program, but he never got to play for Pitino, who was fired just before the 2017 season, Williams' first in Louisville. Instead, Williams played for acting coach David Padgett and has stayed on for Mack.
With eight newcomers this season, Louisville not only needs Williams physical presence in the post but his emotional presence in the huddle.
"I'm extremely honored," Williams said in a recent video released by the team. "... When you hold that C on your chest, I feel like there's a higher standard to be that player's coach. I've got to be a guy where anybody can come to me about anything."
Related Stories:
Copyright 2021 WDRB Media. All Rights Reserved.