LOUISVILLE, Ky. (WDRB) -- It happens in horse racing. Horses clip heels, and sometimes they can steady and keep moving, but sometimes, as happened in one of the highest-profile events in Kentucky thoroughbred racing on Friday, they can't.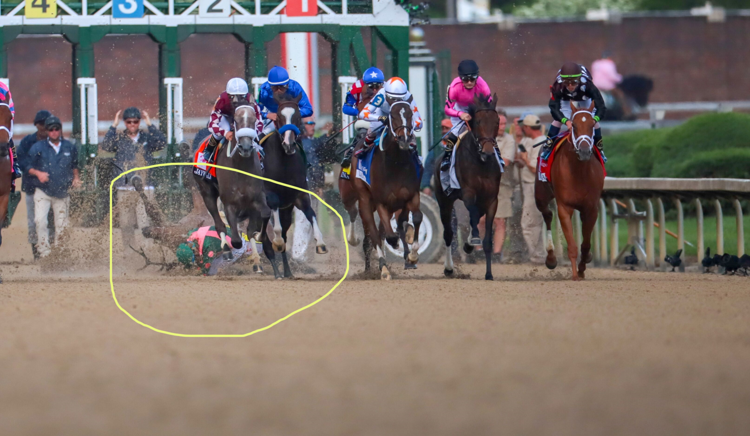 Positive Spirit, a filly trained by Rodolphe Brisset and ridden by Manny Franco, clipped heels with either Jaywalk or Flor De La Mar after breaking from the gate and stumbled, throwing Franco to the ground.
As the field sped away, Churchill Downs outrider Greg Blasi moved quickly to go after Positive Spirit, grabbing her reins against the rail and galloping her down the track until she was under control.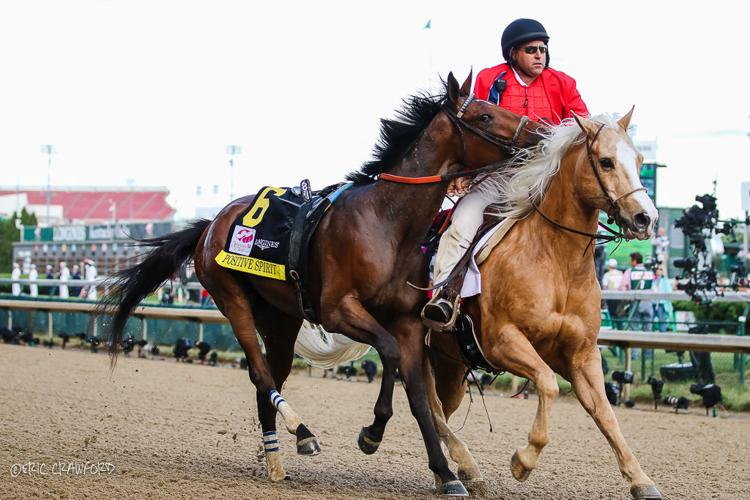 Others tended to Franco, who got up and left the track under his own power.
It's not an unusual scene in horse racing. But given the atmosphere surrounding the sport -- with every kind of racing safety issue under a microscope -- and the magnitude of the race, with 105,719 in attendance at Churchill Downs, any kind of catastrophic event would've been even more catastrophic.
Fortunately, Positive Spirit appears to have no serious injury, according to Al Ruggles, the on-call veterinarian at Churchill Downs.
"The outriders did a tremendous job," Rugges said. "I mean, that's hard to do, tremendous job of pulling her up without incident. She was able to walk back to her barn, and is back in her barn under her own power. No ambulance was required. And so they'll evaluate further . . . but from what we understand at this point it's likely a soft-tissue injury. Sometimes there can even be a little bit of skin lacerations. Sometimes it's just losing a little bit of hair. But that will all be evaluated. The good news is that there didn't appear to be any significant problems with her."
Franco said he was not harmed.
"I just clipped heels coming out of the gate," he said. "I'm OK."
At a time when racing is holding its breath in some ways, that's particularly good news.
Copyright 2019 WDRB Media. All Rights Reserved.