LOUISVILLE, Ky. (WDRB) – Horse racing can take a deep breath, and trainer Tom Amoss and the connections of Serengeti Empress can smile wide after a wire-to-wire victory in Friday's $1.25 million Kentucky Oaks.
A scary moment at the start of the race, Positive Spirit appearing to clip heels with a competitor after breaking from the No. 6 post and spilling rider Manny Franco, ended up without serious injuries reported for either horse or rider.
Serengeti Empress, who was well wide of the trouble out of the No. 13 hole, hurried to the front and stayed there to hold off Liora and Lady Apple for a 1 3/4-length victory just one race after bleeding during the Fairgrounds Oaks and having to be vanned off the track as a precaution.
"I've never won a race this big in my entire life, and I've been training since 1987 and I've won a lot of races," said Amoss. " … It's a rush of emotions."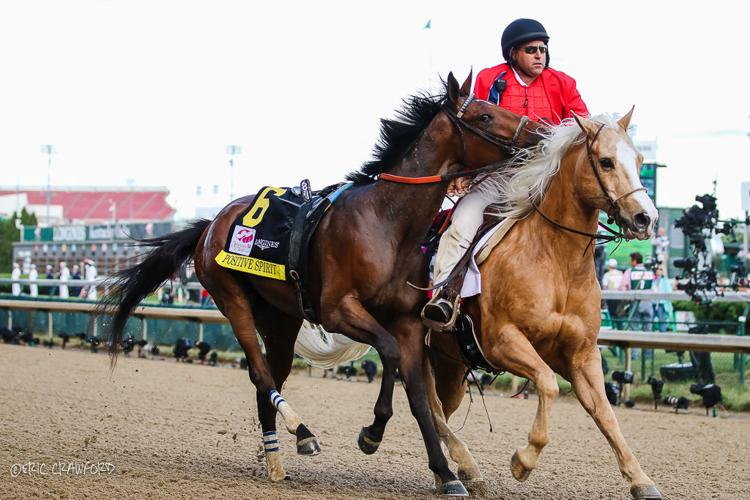 After the incident at Fairgrounds on March 23, Amoss went out of his way to demonstrate that his filly was healthy. Using social media more than most in his profession, he shared details of her subsequent works, and her recovery.
"I'm reading all these comments that she was hurt, but she was never hurt, obviously," Amoss said.
Amoss had pretty well decided not to run her in the Oaks, but wanted to put rumors about her health to rest. He sent her to the track and filmed her using his iPhone during a workout.
"I was just going to take a film clip of her to put on social media because we were being very transparent with her," he said.
It was just supposed to be a little five-furlong gallop for the social media video, but the exercise rider misunderstood.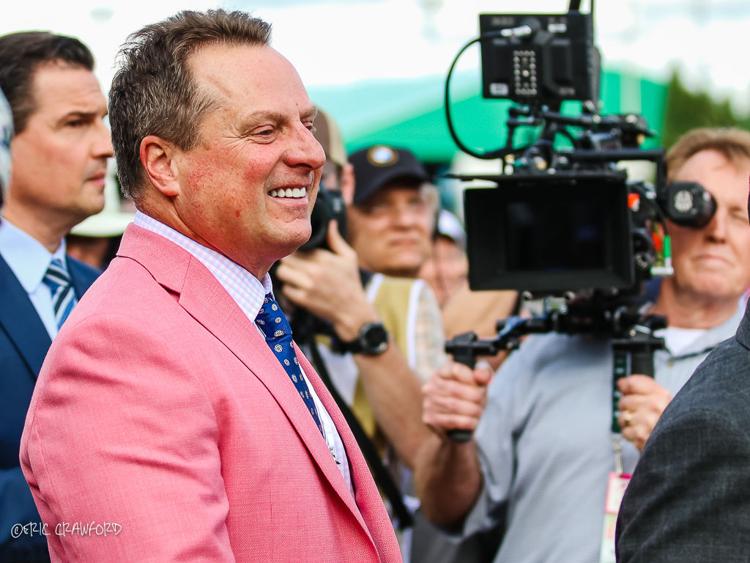 "And I took the video and sat up there, and all of a sudden she came around again," Amoss said. "He misunderstood my instructions and went an extra mile. And when she came around the second mile, she, her ears were (pricking). It was fate, you know? Look, horses talk. And she talked to me that morning and said, 'I'm going to be OK.'"
Amoss decided after returning to the barn, and having her scoped, that he would send her in the Oaks. It's a good thing he did.
Serengeti Empress paid $28.00 to win, $14.80 and $9.60. Liora paid $36.60 and $17.00, and Lady Apple $7 to show. Favored Bellafina finished fifth.
For Amoss, a native of New Orleans and graduate of Louisiana State, the victory was sweet. He's won nine leading trainer titles at various tracks and piled up more than 3,000 victories, but none in a race of this magnitude.
"Part of my label, maybe even up until today, has been that he's a great claiming trainer," Amoss said. "He knows how to work with horses well and do that, but I've never been known as someone that's a developer of horses, although I've developed quite a few. Certainly not the likes of one like this. About five years ago I committed to start going to the yearling sales and trying to change that."
Joel Politi, owner of Serengeti Empress, said, "We may buy a few more this year."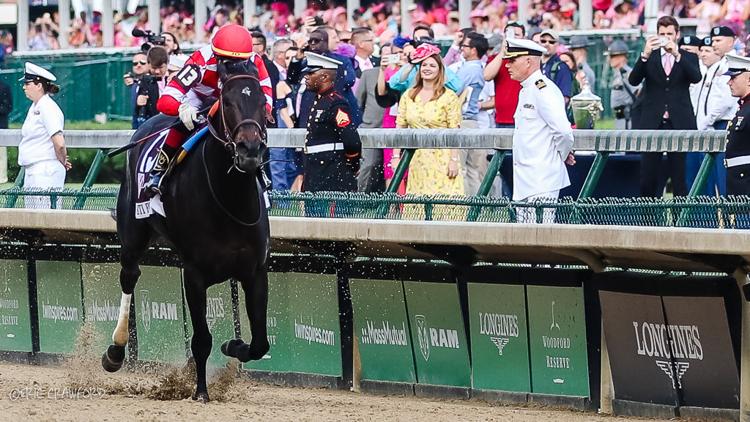 Politi named the horse after a song by the rock band, Toto. His third daughter, he said, became fixed on the song Africa some time back and looking through the lyrics they decided on the line, "about Kilimanjaro rises like Olympus over the Serengeti. . . . It's really a tribute to my family is what it is."
Amoss said when the band found out, they became big backers of the filly. Now, plenty of others are too.
The trainer is just glad he didn't give up on her. And he deserves credit for being open in his training methods, which he says he feels is important given some pressure the sport is facing.
"It's no secret that our industry is facing at least what I consider a big moment," Amoss said. "A moment that can go one of two ways. And as far as I'm concerned with my horses and the racing public and the general public, I want to give as much information as I can. I want everyone to know what I'm doing and why I'm doing it. . . . I think that's the new world of racing."
And right now, Serengeti Empress is the queen.
Copyright 2019 WDRB Media. All Rights Reserved.