CRAWFORD | Stiff-arming naysayers, Jackson to be youngest QB ever to start in NFL playoffs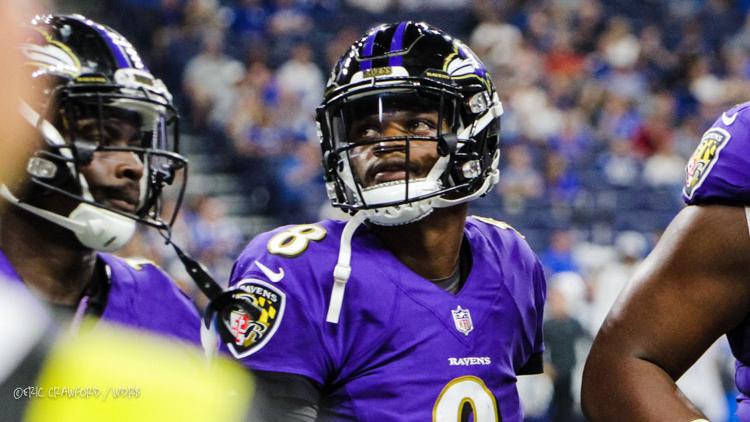 LOUISVILLE, Ky. (WDRB) – For the first six minutes of his news conference at the NFL Scouting Combine, Lamar Jackson was asked about playing wide receiver. Even after he said he wouldn't consider it, the questions continued.
I'm not sure who was asking. I'd sure like to hear what they are saying now. There are plenty of naysayers where Jackson is concerned, even now, even after he took over as the Baltimore Ravens' starter seven games ago and led them to the playoffs to become the only QB from the 2018 draft class to make the playoffs.
One day before his 22nd birthday, Jackson will be the youngest quarterback ever to start an NFL postseason game when the Ravens play host to the Los Angeles Chargers at 1 p.m. in M&T Bank Stadium Sunday.
That's not what they were talking about before the draft. Todd McShay of ESPN said he needed to stay in school. Mel Kiper of ESPN said he wasn't accurate enough a passer to be a first-round pick. Jason Whitlock called him a second- or third-rounder. Colin Cowherd speculated that he could be another Tim Tebow in NFL terms.
Credit Cowherd for this: He admitted his mistake. He acknowledged that he has been "shocked" at Jackson's success on his FoxSports radio program this past week, but went further.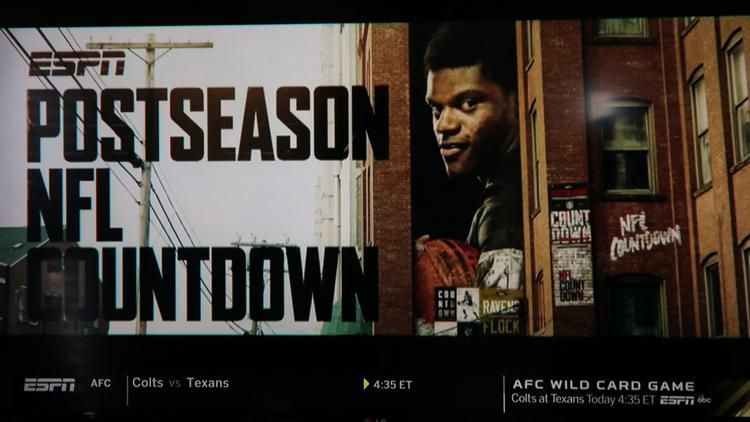 "I said Lamar's not ready to play," Cowherd said. ". . . Lamar Jackson is shocking me. (John) Harbaugh deserves respect. I said, I've got to go watch Jackson live. I've got to see this. What blew me away was his total control of the game. He's playing with a Hall of Famer, probably, Philip Rivers. Against a pretty good defense. I am shocked by what I'm seeing. Now, I did say, very draftable. I would've taken him second, third round. I can't believe he's this good."
Those last six words ought to be on Jackson's football card. Because a lot of people who didn't watch him game-in, game-out at Louisville are saying them these days.
Though he has started fewer than half of his team's games this season, Jackson led all NFL quarterbacks in rushing with 695 yards, third-most by a rookie QB in NFL history, behind only Robert Griffin III and Cam Newton.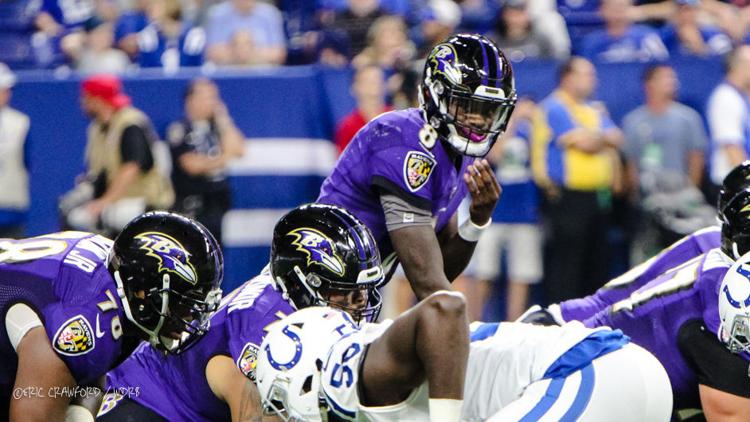 Since Week 11, Jackson has been the No. 7 rusher in the NFL, period. With Jackson as starter, Baltimore led the NFL in time of possession and finished second in the league in rushing with the second-most rushing yards in franchise history.
That's why an ESPN panel was singing his praises Saturday morning in a discussion of young quarterbacks who have led teams to the payoffs this season.
But Jackson's success is more than that. Much of it has to do with the impression he's made on his teammates and people around him in Baltimore.
Jackson is a nice guy. A nice guy who absolutely loves football. He's smiling on the field, after hits. He loves the challenge. He doesn't even mind the naysayers, too much.
In an outstanding feature on Jackson (that includes comments from former Louisville teammate Reggie Bonnafon), The Baltimore Sun quoted Jackson's teammate, safety Eric Weddle, as saying this: "Lamar is a special, special person. Not just a football player, just a human being. He's very genuine, he's loyal, he's humble and he's passionate. Those are qualities in such a young kid you don't ever see. He's all about team. He's all about getting better and trying to lead us. I tip my hat off to him. I look forward to not just being on the same team as him, but being a fan of him, and supporting him for the rest of his career, because he's going to do some special things."
That's high praise. Yes, Jackson is elusive and stronger than most people think. And while he needs to improve his accuracy, his arm strength is outstanding. He needs NFL experience. But for having just stepped onto the field – and onto the stage – Jackson has found a way to do what he always has done – amaze people with his ability on the football field.
Unless you're so caught up in NFL groupthink that you can't see that he's a serious football player, that's becoming more evident.
Now, let's be clear. He is playing with one of the NFL's top defenses. He took over a team with a strong rushing attack. He got to cut his teeth against some defenses that weren't among the league's best, though against a good one in the Chargers he did perform well.
Through it all, though, he has won. And he has impressed his teammates because winning has been what he cares about most.
That's why more people are beginning to echo Cowherd's words.
They can't believe he's this good.
But he's gaining believers every week.
Copyright 2018 WDRB Media. All Rights Reserved.