LOUISVILLE, Ky. (WDRB) – For Louisville relief pitcher Michael McAvene, the last few days have been a roller coaster. He hit 100 mph on the radar with his last pitch to earn a save in the Cardinals' NCAA Regional opening win over Illinois Chicago last Friday.
But from that point on, things have been a bit rough. He got thrown out with a full count and two outs in the ninth inning of a Sunday afternoon win over Indiana for saying, "That's horrible," after a call didn't go his way on a 2-2 pitch.
That ejection carries a mandatory NCAA four game suspension, meaning he watched the rest of Louisville's regional title run from the team clubhouse, and may not get to play in this weekend's Super Regional unless it goes to a third game.
Then on Tuesday, another turn: The junior righthander was a third round draft selection of the Chicago Cubs, taken with the 103rd overall pick.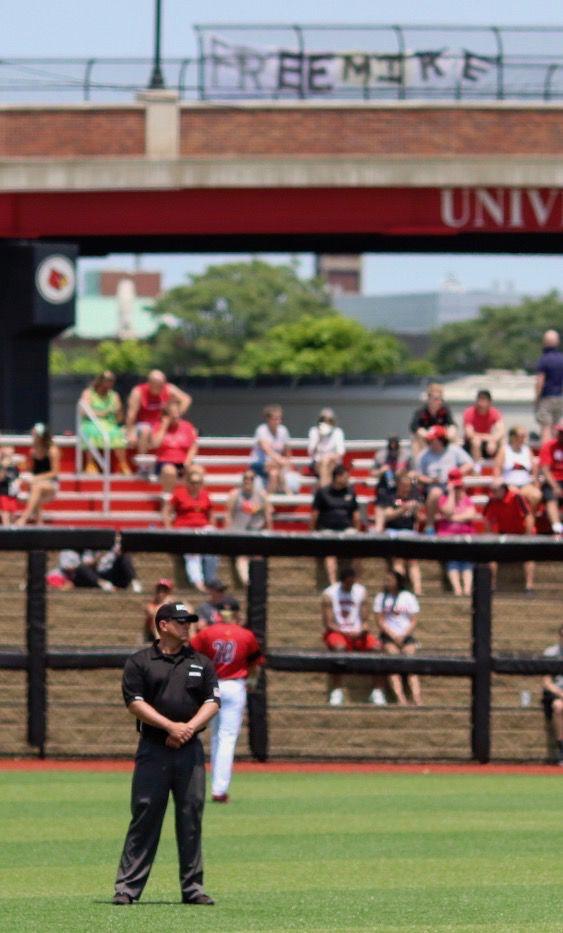 He's the second Louisville player chosen in this season's draft. Monday night, first baseman Logan Wyatt was picked by the San Francisco Giants in the second round with the 51st overall pick. He's the 10th Louisville player selected in the second round or better, all of which have occurred since Dan McDonnell took over the program in 2007. Louisville has had a player chosen in the first two rounds of the MLB Draft in four straight seasons and five of the last six.
Wyatt has hit .310 in 145 career games with 51 extra-base hits, including 15 home runs and 125 RBI. He has 134 career walks, and with 68 this season is just one shy of the school single season record.
McAvene, a native of Camby, Ind., came to Louisville out of Roncalli High School, where he helped win a state championship. He's 2-0 with seven saves in 21 appearances this season. He has an ERA of 2.67 with 46 strikeouts and nine walks 30 1/3 innings pitched.
His situation went viral on social media after he was tossed from the regional game over the weekend. Louisville hung his jersey in its dugout for its regional victories, and a U of L student placed a "Free Mike" sign on the Central Ave. overpass overlooking Jim Patterson Stadium.
"I'm not on social media, as my regulars know here, but I assume they're supporting him and I saw that sign on the bridge," McDonnell said. "I didn't see it until a player pointed it out to me, but I think it's great. I think our fan base should support our kids, even when they make mistakes. You have to understand, I get the media can be a little hard. But they're not professionals. They're amateurs. They're in college. And what I learned in college -- and I still do it today -- competition brings out the very best and worst in people. You have to understand that. We're not choir boys here. We have our best. And in a competitive (situation), we have our worst. That's what makes athletics so fun but also so challenging."
Copyright 2019 WDRB Media. All Rights Reserved.