LOUISVILLE, Ky. (WDRB) -- It doesn't seem like Louisville women's basketball coach Jeff Walz is entering his 15th season at the school, but it has been that long.
When Walz arrived in 2007, Louisville women's basketball had won just four NCAA Tournament games in its history. Today, it has been to three Final Fours, the national championship game twice, and produced a dozen WNBA Draft picks.
In the past four seasons, his teams have gone 122-15. I guess you could say he was due a bump. On Friday, he got it when the U of L Athletic Association board approved a contract extension through the 2028 season. It last had extended his deal through 2025 after the team's Final Four run in 2018.
"I would like to thank Dr. Bendapudi, Vince Tyra, Amy Calabrese and the UofL Athletic Board for recognizing the success we have had here in women's basketball and extending my contract through 2028," Walz said. "I am blessed to have an amazing staff and coach wonderful young women who represent their families, our program, the University and the city of Louisville with class and pride."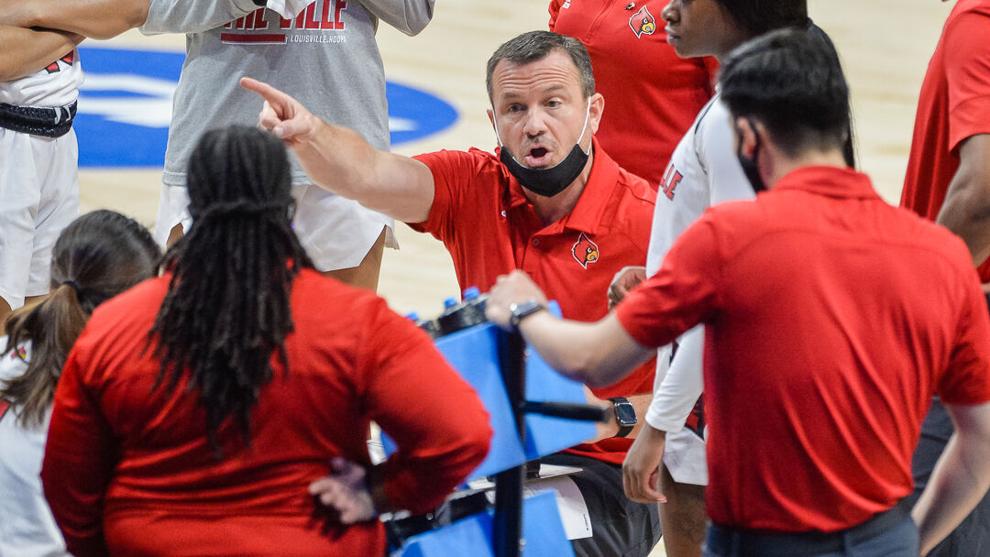 When Walz arrived, it was hoped that he might translate success the program had experienced in men's basketball and football into a consistent contender in women's basketball.
Today, Walz's program has helped carry the banner -- along with baseball, swimming and diving, field hockey and, this season, volleyball -- in a program that has had high profile struggles in football and men's basketball.
And it has done so without NCAA issues while resonating with the public like few women's programs in the nation have. Louisville routinely ranks among the national leaders in women's basketball attendance.
"It has been 15 years of hard work, doing things the right way and lots of on and off the court wins that have made this extension possible," Walz said. "Most important to me is the relationships I have built with past and current players. It is the players who have made this a perennially elite women's basketball program. My wife, children and I love the University and can't thank the city of Louisville enough for your support of women's basketball."
Walz has built a 33-12 record in NCAA Tournament games and ranks ninth all-time and fifth among active coaches with a 73.3 NCAA Tournament winning percentage. He's one of only two coaches ever to take a team to the women's national title game in his second season as coach.
Earlier this week, his Cardinals were ranked No. 6 in the preseason by the Associated Press, and picked to finish second in the Atlantic Coast Conference. They've won the ACC regular-season title in each of the past four seasons.
"We are excited to extend coach Walz's contract and to know that he will be here through 2028," Louisville athletics director Vince Tyra said. "He is an elite coach that has not only established a perennial national championship contender, but one of the best programs in the country. Continuity in his coaching staff has been a key to his program's success and this extension will help solidify that continuity."
Walz is the all-time winningest coach in program history with a record of 385-108 and averages 27.5 victories per season. He directed Louisville to a program-record 36 victories in 2017-18 en route to being named ACC Coach of the Year, 34 victories in 2008-09, 33 wins in 2013-14 and 32 wins in 2018-19. The Cardinals finished with 28 and 26 wins in the shortened 2019-20 and 2020-21 seasons.
The Cardinals have reached 20 wins 11 consecutive times and they have won at least 20 games in 13 of Walz's 14 seasons. The longest run previously was three, achieved twice, and UofL had just 10 20-win seasons in its 32 previous years.
They open play with an exhibition against Union University (Tenn.) on Nov. 4 at 7 p.m. in the KFC Yum! Center.
Copyright 2021 WDRB Media. All Rights Reserved.