LOUISVILLE, Ky. (WDRB) – So far in its young NWSL existence, Racing Louisville is unbeaten and unscored upon at Lynn Family Stadium. That will be put to a significant test on Wednesday night, when the club welcomes league power North Carolina at 7:30 p.m.
Racing is coming off a 1-0 victory over the Houston Dash, which featured a highlight goal by newcomer Ebony Salmon, who scored just 58 seconds after entering her first game for the club in the second half.
Racing also owns a 2-0 victory over the Washington Spirit at home during the NWSL Challenge Cup, which came after a scoreless tie against Kansas City in the club's inaugural game in the facility.
The memories are far less fond of Racing's only meeting with North Carolina this season, a 5-0 defeat on May 28.
Here are five things to watch heading into Wednesday's rematch, which will be streamed on Paramount+. The teams enter with 7 points each and identical records of 2-2-1.
1). TOP PLAY PRODUCER: Salmon's flashy debut goal on Sunday quickly found its way into national highlights. It led ESPN SportsCenter's Top 10 for the day. The English forward subbed on Sunday in the 71st minute against Houston and only seconds later used some fancy footwork to slip behind the defense and net a game winner in her NWSL debut. Salmon, 20, arrived to Louisville earlier this month after The Athletic named her the FA Women's Super League's young Player of the Year for 2020-2021, then with Bristol City.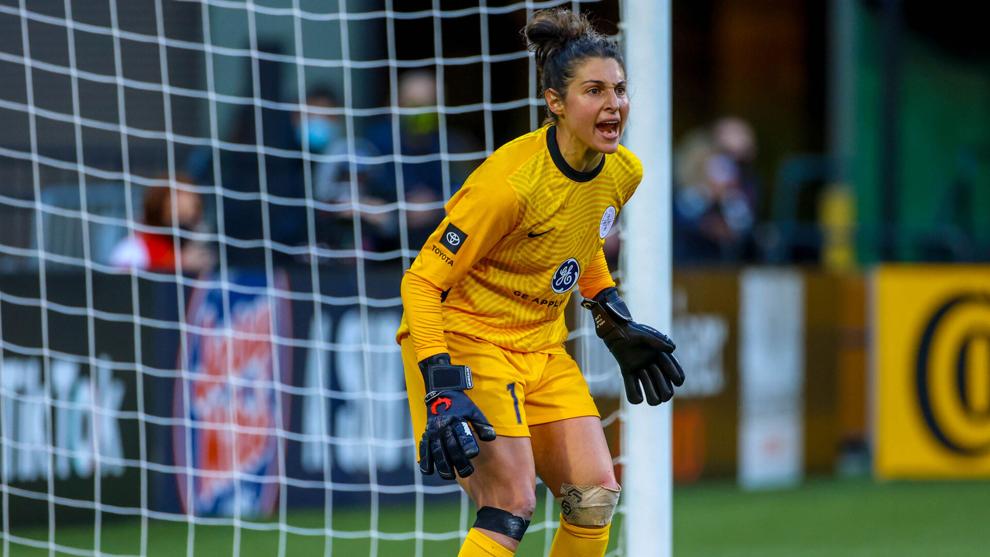 2). BETOS A BRICK WALL: Racing has called upon team captain Michelle Betos for plenty of help in goal, and the NWSL veteran has obliged far more often than not. Her 34 saves lead the NWSL and are 13 more than second on the list, NJ/NY Gotham FC's Kailen Sheridan. The New York native who was the NWSL's 2015 Goalkeeper of the Year made seven saves to preserve a shutout in the Houston win.
3). GEMMA A GEM: Having arrived recently on transfer from England's Manchester City, Gemma Bonner made a successful debut Sunday at center back. Along a defensive line that held a clean sheet, she led Racing with eight clearances and stayed involved with a team-best 56 passes, complementing a solid four-tackle performance by left back and No. 1 NWSL draft pick Emily Fox.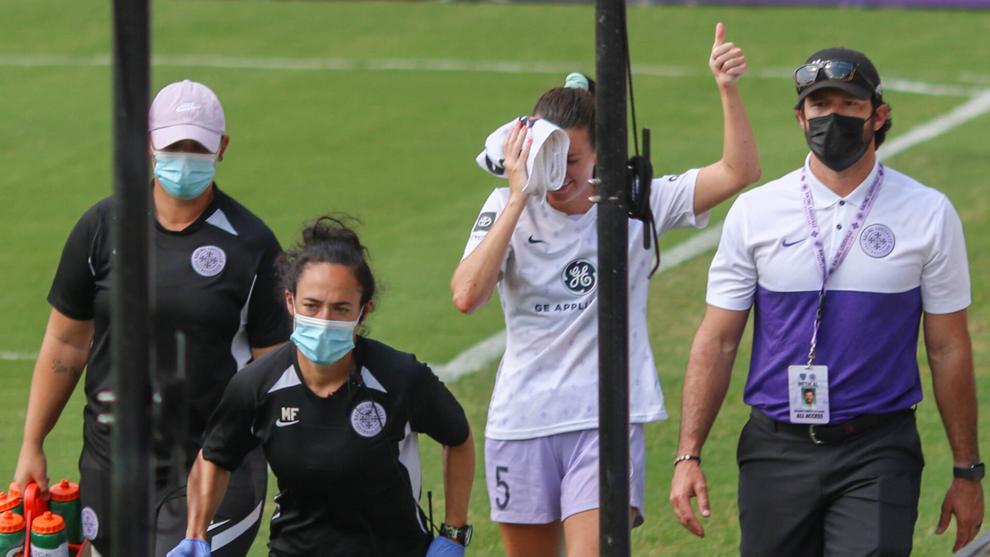 4). IN AND OUT: Salmon and Bonner aren't the only newly available players for Racing. Defender Julia Ashley, who has dealt with a hamstring pull, subbed on Sunday in the 85th minute for her first regular-season appearance. Defender Addie Merrick (back) and forward Cheyna Matthews (hip) have also returned to full training as of late, eligible to begin picking up more minutes soon. On this week's injury list, however, Merrick is still listed as questionable, as are Brooke Hendrix, Cece Kizer (who left Sunday's win in the second half after knocking heads with a Houston player) and Salmon. Midfielders Noelle Higinson and Taylor Otto are out.
5). HOLLY'S THOUGHTS: Racing gets a break in the heat, but not in the schedule, as it plays the second game of a one-week stretch that includes three games. That, and the quality of competition, are the challenge this week, according to manager Christy Holly.
"Three games in (seven) days and starting off on probably the hottest days of the year, it's a lot, right?" he said. "We keep things in perspective. One with the club of where we're at, and two what this week is and the types of teams we're playing — North Carolina followed by Chicago. So, there's massive challenges, but we spoke during the game: We may have won 1-0 (on Sunday), but did we get better? Did we apply different lessons throughout previous weeks to our performance? If the answer is yes, then yes, we're moving forward. If the answer is no, we sit down, we hash it out and we go again. We ask for the more experienced players to kind of lead these conversations, make sure it's more of a two-way conversation — one in terms of how we recover, replenish ourselves — and two, how do we look at the game, take the lessons and out them into our next performance."
For Starting lineup and in-game updates, follow @RacingLouFC on Twitter and Racing Louisville FC on Facebook. Check back at WDRB.com for game coverage and photos.