BLOOMINGTON, Ind. (WDRB) – Indiana Hoosier redshirt senior quarterback Jack Tuttle has been here before.
Tuttle is learning a new offense for a third time in his IU career (following the hiring of offensive coordinator and quarterbacks coach Walt Bell following the 2021 season) and he's in yet another battle for the starting job after last year's starter Michael Penix Jr. left for Washington.
"I think competition is an amazing thing for a team. It's only going to improve everybody who's in it and on the team, so it's all good with me," Tuttle said.
Tuttle has spot started for the Hoosiers in the past two seasons, but now takes on an experienced quarterback who started all 11 games for the Missouri Tigers last season.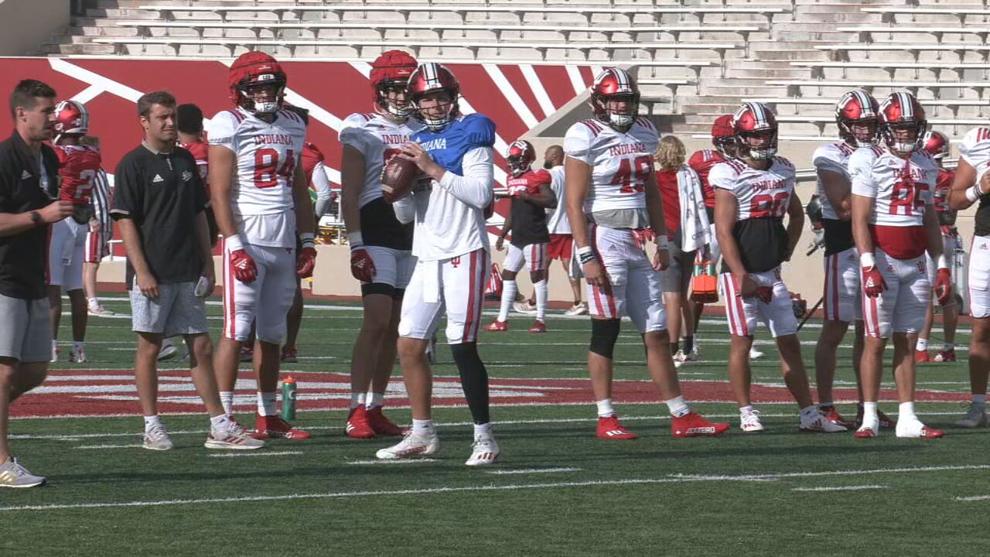 Redshirt junior quarterback Connor Bazelak threw for 2,548 yards with 16 touchdowns and 11 interceptions for Mizzou in 2021 while playing through a hamstring injury. Bazelak opted to leave the Tigers for the Hoosiers after the season.
"I thought it was best to come here. Everything's great. I love it here. The players have been awesome. The quarterbacks (were) super welcoming in the spring. I can't say enough about Coach Allen," Bazelak said.
IU coach Tom Allen won't say enough outside the locker room about who will start the Sept. 2 season opener against Illinois in Bloomington. Allen says he hopes to have a starter announced after next week's second scrimmage, but that decision will stay under wraps.
"I'm not going to announce it till kickoff. It's probably the right way to do it, right?," Allen said. "The bottom line is we will know, he will know and the team will know. Game one is Big Ten football, right out of the gate, we all know that. We understand what's at stake."
Copyright 2022 WDRB Media. All Rights Reserved.