LOUISVILLE, Ky. (WDRB) -- Male High School is in the KHSAA Boys Sweet 16 basketball tournament for the second straight year, led by a pair of under 6-foot guards who know each other and each other's games very well.
The Edelen brothers are carrying on a family legacy at the school. 
They're the two leading scorers and the twin engines behind Male's high energy "threes are better than twos" offense and pressure defense.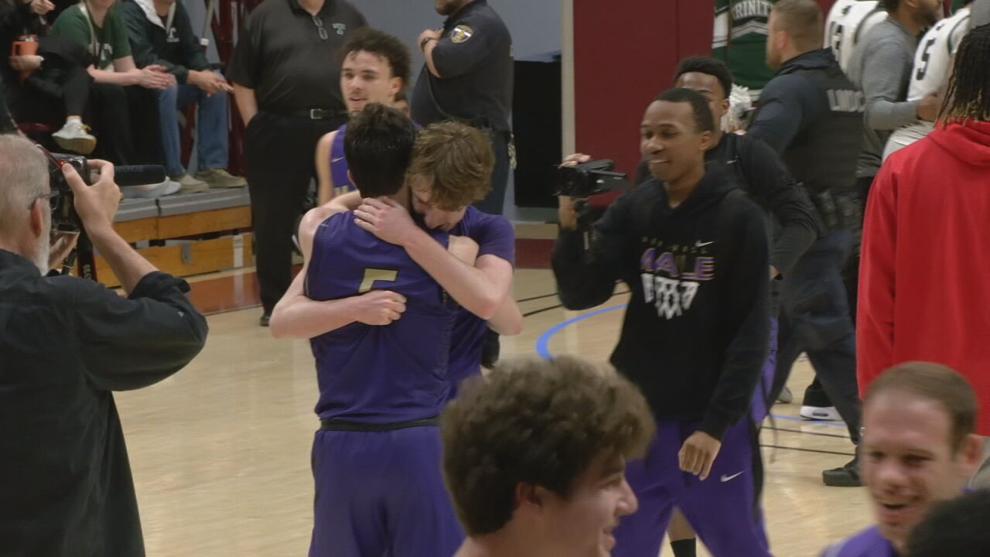 Jack is the big brother, the senior, the leader. He's averaging 17.7 points per game and has made 92 three-pointers. 
Cole is the little brother who has always been hanging around, a freshman with an abundance of natural talent and outsized confidence. He's averaging 15.8 points per game and has made 120 three-pointers.
"I definitely follow in his (Jack) footsteps, try to see what he does every day," Cole said. "So, he's definitely a good role model for me."
"He says he follows in my footsteps but half the time he's not listening to me," Jack said. "I try to set a good example, but he's always done his own thing since he was little but it works for him."
"Cole's just out there hoopin'," Male coach Tim Haworth said. "He doesn't care how many people are in the stands. He thinks he's the best player on the floor and he's just out there ballin'. It's good to see a kid with that much confidence."
"We know we're doing something special, just me and him being brothers," Jack said. "It's just a rare opportunity."
Making this ride even more remarkable, the boys are playing in the Sweet 16 an even 30 years after their father Danny did for Male. He was the point guard for a Male squad that lost in the semifinals to eventual champion Marion County in 1993. He coached his sons in middle school and is an assistant coach on this team.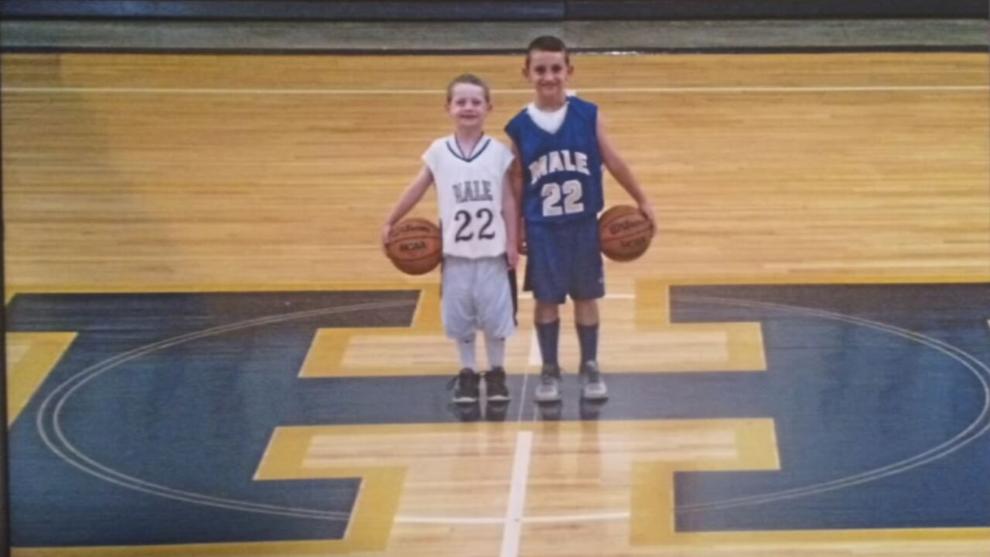 "To have my boys do it, is something I've envisioned for a long, long time," Danny said. "They're going to be able to be on the floor together at Rupp Arena, especially with my alma mater. It's just special, it couldn't get any better right now."
"He (Danny) has his way of kind of making sure we don't take these moments for granted," Jack said. "Take the moments the best you can."
"They love each other," Haworth said of the brothers. "They hug each other after practice and after games. So. you see the love there and it's pretty neat to be able to see them work together out there on the court like they do. It's pretty awesome."
Male opens Sweet 16 play Thursday at 11 a.m. against Breathitt County. 
Copyright 2023 WDRB Media. All Rights Reserved.