LOUISVILLE, Ky. (WDRB) — This is the last week without college football — on the local scene. The season actually lifts off with two games Saturday, led by the Florida-Miami game in Orlando.
An in-state rivalry game between an Atlantic Coast Conference program and a Southeastern Conference representative on national TV.
Are these folks crazy? Where have we heard that before?
That game reads like a natural launch for Three For Thursday, which will also include a look at Archie Miller's new assistant basketball coach at Indiana and the major league baseball debut of another former Louisville Cardinal.
1. First Game vs. Last Game
Howard Schnellenberger and Bill Curry put the Louisville-Kentucky football game on the schedule as the season opener in 1994. That's where it stayed for 12 of its first 13 seasons.
When should the Louisville-Kentucky football game be played?
Love it or hate it, you knew when to look for it.
Former UK coach Rich Brooks led the charge to move it back to Game 3 in 2007. It returned to Week 1 three times when the game was booked for Louisville.
But in 2014, when Louisville joined the ACC, the matchup was bumped to the final week. That is where it sits — Nov. 30 in Lexington — for the sixth consecutive year.
Not everybody is opposed to playing a rivalry game on Week 1, including the TV folks. See Miami vs. Florida for details.
This is not an argument that Kentucky and Louisville should play in Week 1, although a good debate is always fun.
I have another question: If the teams were booked on Aug. 31 instead of Nov. 30, would it benefit Louisville or Kentucky?
My pick? Louisville.
Better for the Cards to get a shot at Kentucky before the Wildcats have a chance to fill all the gaps that Mark Stoops must fill with the departures of Benny Snell, Josh Allen, Mike Edwards and company.
The Wildcats must completely rebuild their secondary and recreate their offensive identity. Kentucky will have that figured out by November.
Louisville also has its share of mystery with the coaching and philosophy change. How will the Cards' returning personnel fit into Scott Satterfield's scheme that will emphasize the running game more than the previous regime?
Advantage … I'd give a tiny edge to Louisville there, too.
Opening week or the final weekend? What say you?
2. Archie Miller's New Assistant
Word percolated earlier this week that Archie Miller made a decision on his third assistant coach, the guy who will replace Ed Schilling, who left Miller's staff June 27.
The new guy is expected to be Mike Roberts, the associate head coach at North Carolina-Greensboro in the Southern Conference.
Some reacted as if the Board of Trustees had just named Kelvin Sampson the president of the university.
I'm not certain what they were expecting. Kenny Payne? Kenny Johnson? Jon Scheyer?
Roberts grew up in Terre Haute, Indiana, and played (as a bench guy) at IU during the tumultuous change from Bob Knight to Mike Davis from 2000-05. He made his way through the coaching food chain the old-fashioned way — from graduate assistant to program assistant to third assistant to associate head coach.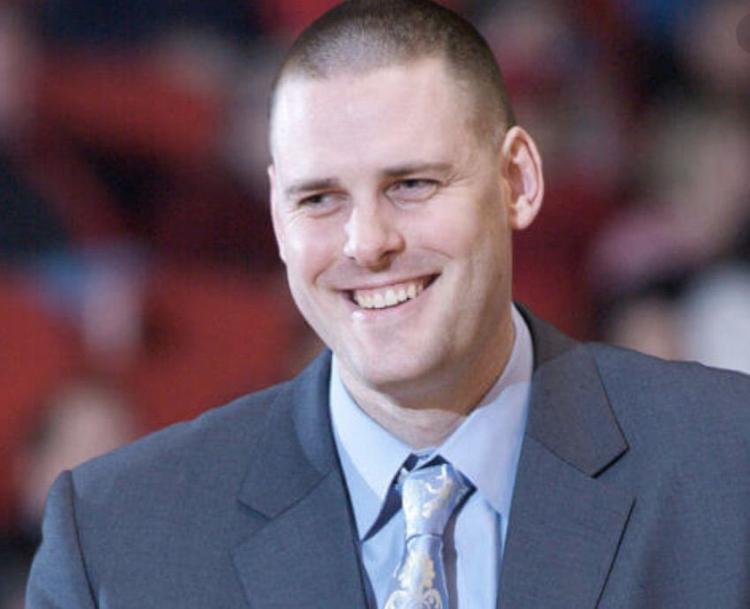 UNCG has won 81 games the last three seasons, making a pair of NITs and one NCAA Tournament. That's better than Indiana's postseason record in the Big Ten.
I asked two coaches in the Southern Conference for their scouting reports on Roberts. Both said Miller made a solid hire.
Said Coach One: "Like him. Very good basketball mind. Solid recruiter. Big loss for UNCG ... he would be a great hire ... they should be ecstatic about him."
And Coach Two: "Have known him a long time. Very good coach (big men) and has done a very good job recruiting, especially overseas. A big part of UNCG's success the past 3 years."
3. Add Nick Solak to the List
Infielder Nick Solak was the fourth player from the University of Louisville baseball team taken in the 2016 MLB Draft.
But he's the second member of that draft class to get to the big leagues, joining catcher Will Smith, who has punished the National League with the Dodgers all summer.
It's been a crazy ride for Solak, who was taken with the No. 62 pick overall (one spot ahead of likely NL Rookie of the Year Pete Alonso of the Mets). Solak started with the Yankees, was dealt to Tampa and then traded again to the Rangers in July. 
He made his debut with Texas against the Los Angeles Angels on Tuesday, playing in both games of a doubleheader. Credit Solak with a single and home run in eight at-bats. Welcome to The Show.
He was not finished. On Wednesday Solak added a pair of doubles. After three games, he is batting .364 with an OPS of 1.235. The Rangers are paying Rougned Odor nearly $8 million to hit .202 with an OPS of .697 to play second base this season. It appears they also owe him $34 million over the next three seasons. 
Solak should be the future as the Rangers try to find somebody who believes Odor can fix his broken offensive approach.
Who were the three Cards drafted ahead of Solak in 2016?
Smith, who went No. 32.
Closer Zack Burdi, who was taken 26th by the White Sox. After recovering from Tommy John surgery, Burdi's 2019 season ended because of a patella tendon injury this summer.
The highest U of L pick in 2016 was outfielder Corey Ray, taken No. 5 by Milwaukee. Ray has played most of this summer at Class AAA San Antonio. Ray has tremendous skills, and the Brewers will patiently wait for him to develop. But Ray must greatly reduce his strikeout rate to get to the big leagues. Ray is hitting .174 and has struck out 72 times in 155 at bats.
Related stories: 
Copyright 2019 WDRB Media. All Rights Reserved.