LOUISVILLE, Ky. (WDRB) -- Jacob Toppin, the longest-tenured member of the Kentucky basketball team last season, will enter his name into the NBA Draft and won't return to college, a UK release announced on Friday.
Toppin played in 86 games as a Wildcat and started 37. He averaged 8.3 points and 4.7 rebounds during his Kentucky career. As a senior, he averaged 12.4 points and 6.6 rebounds per game, scoring in double figures 23 times and shooting 50% from 3-point range in Southeastern Conference play.
"I'm excited for Jacob to take this next step of chasing his dream of becoming a professional player," UK head coach John Calipari said. "Jacob has steadily improved every season and is ready for this next step. He has all of the tools to be successful in that league and is mentally prepared beyond measure to handle anything that comes his way."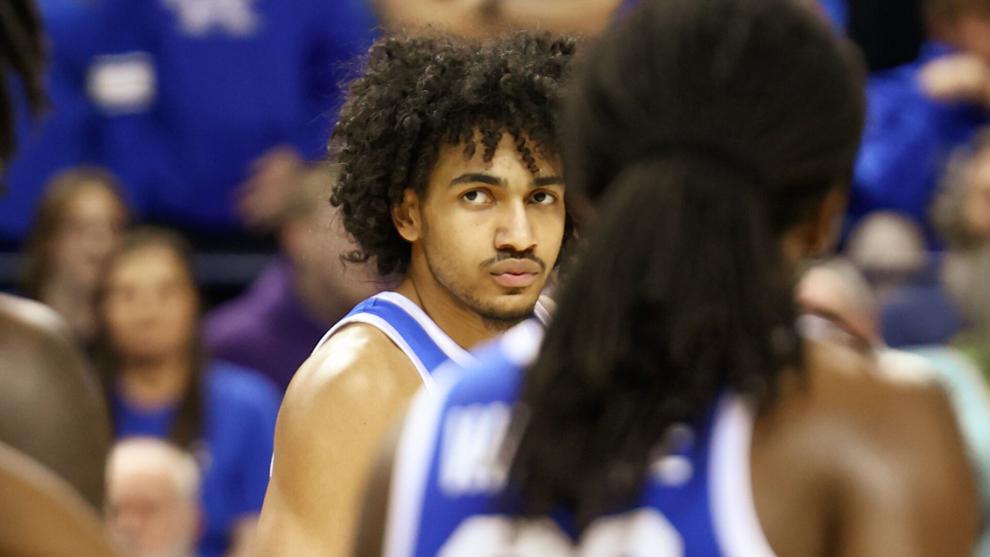 Toppin, a versatile 6-9 forward from Brooklyn, N.Y., transferred to Kentucky after his freshman season at Rhode Island. He is younger brother of Obi Toppin, who was the consensus National Player of the Year in 2020 for Dayton and current New York Knick.
When Kentucky was struggling with point guard depth, Calipari at times turned to Toppin to bring the ball up the court against pressure.
"Before we even start, I want to thank God, because without Him none of this would be possible," Toppin said in a statement released by the school. "I want to thank my mom, because without her sacrifice me nor my brother would be the men we are today. I want to thank all my family and friends for supporting me along this journey.
"To Big Blue Nation: ever since I was a kid, it's always been a dream of mine to be able to play at the highest level of basketball," Toppin continued. "I came to Kentucky to chase that dream and in my time here, I've grown tremendously not only as a player but as a man. This place has taught me things that I will take with me for the rest of my life. For that, I want to thank my coaches and my teammates and most importantly the fans. Your support and passion are things I'll never forget, and I will carry with me. It has been a memorable time for me, and Kentucky will forever hold a special place in my heart. I've loved my time here, but I'm ready to finally fulfill my lifelong dream of playing in the NBA. With that being said I will be entering my name into the 2023 NBA Draft. Go Big Blue!"
The NBA Draft Combine will take place May 15 to 21 in Chicago and the 2023 NBA Draft is scheduled for June 22 in Toppin's hometown of Brooklyn.
Copyright 2023 WDRB Media. All Rights Reserved.