BLOOMINGTON, Ind. (WDRB) -- The footsteps were there, and Kane Wommack knew at a very young age he would be following.
"First grade, I was 6 years old. We got to dressed up for Halloween, and I dressed up as a football coach," said Wommack the Indiana University defensive coordinator. "I had my whistle, coach on the back and all that stuff."
It was an easy costume: He just dressed like his dad, Dave, who coached college ball for nearly four decades.
"He taught me more how to be a husband and how to be a father than the game of football," Wommack said.
He wanted to be like his father. In fact, the younger Wommack never envisioned himself playing football in college, even though he did at Arkansas and Southern Mississippi.
"I'll be honest: I graduated high school, and I thought, 'This will be a great time in college, but it will be four more years until I get to do what I really want to do.'" Wommack said.
His coaching career started with some advice from dad.
"Don't do it. No, seriously," Dave Wommack told reporters after a recent IU football practice.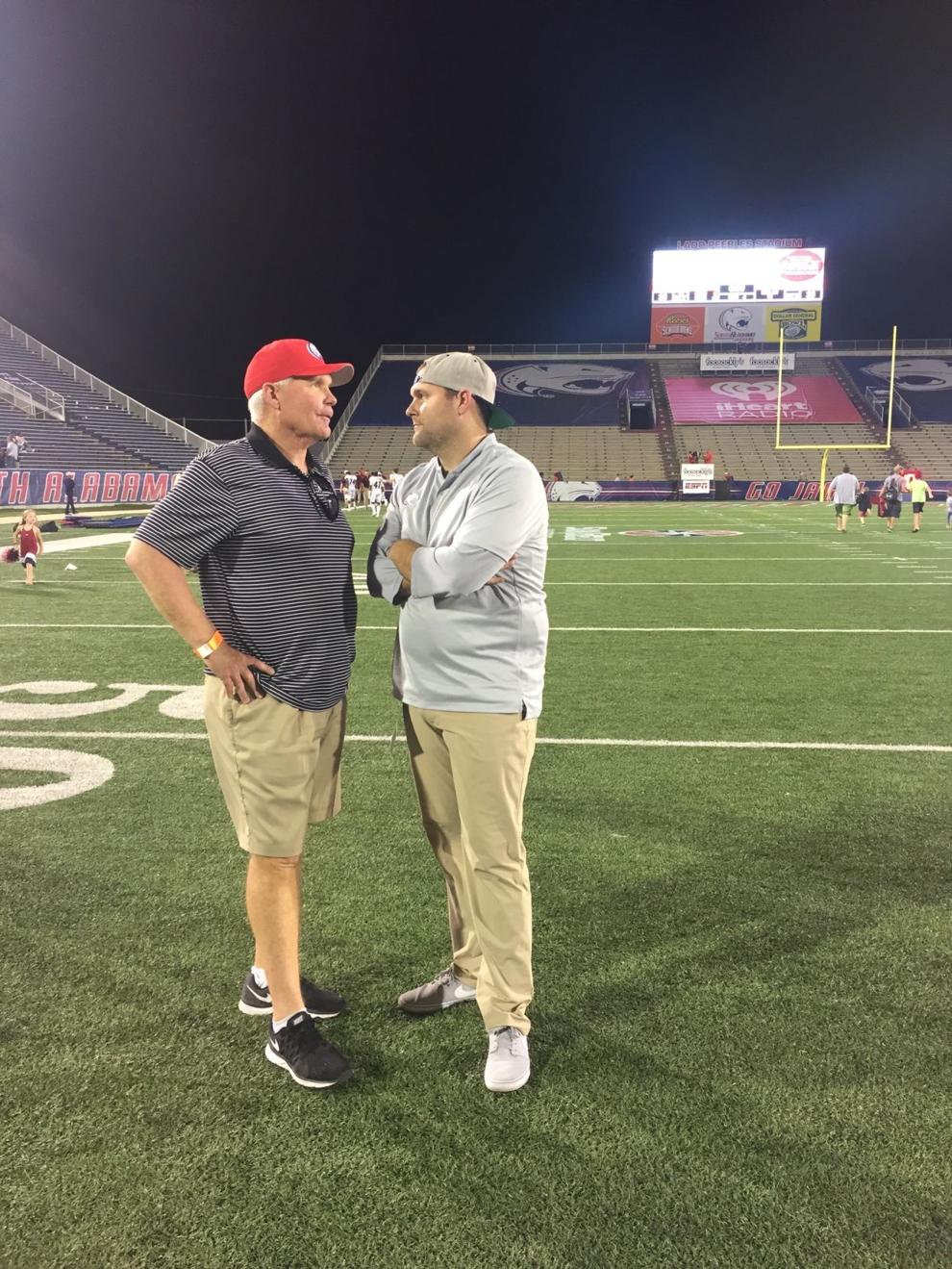 Dave Wommack took his son to a coaching convention and intentionally introduced him to all the coaches that were out of a job. It didn't work.
"I can remember getting home and he said 'Mom, Dad, will you sit down on the couch for a minute?'" Dave Wommack said. "I said 'Sure, ya, I'll share anything.' He said: '(Coaching) is what I want to do.'"
That was that. Kane Wommack eventually found himself as a graduate assistant under his dad, who was the defensive coordinator at Ole Miss. The linebackers coach on that staff was Tom Allen, who is now, of course, the head coach at Indiana.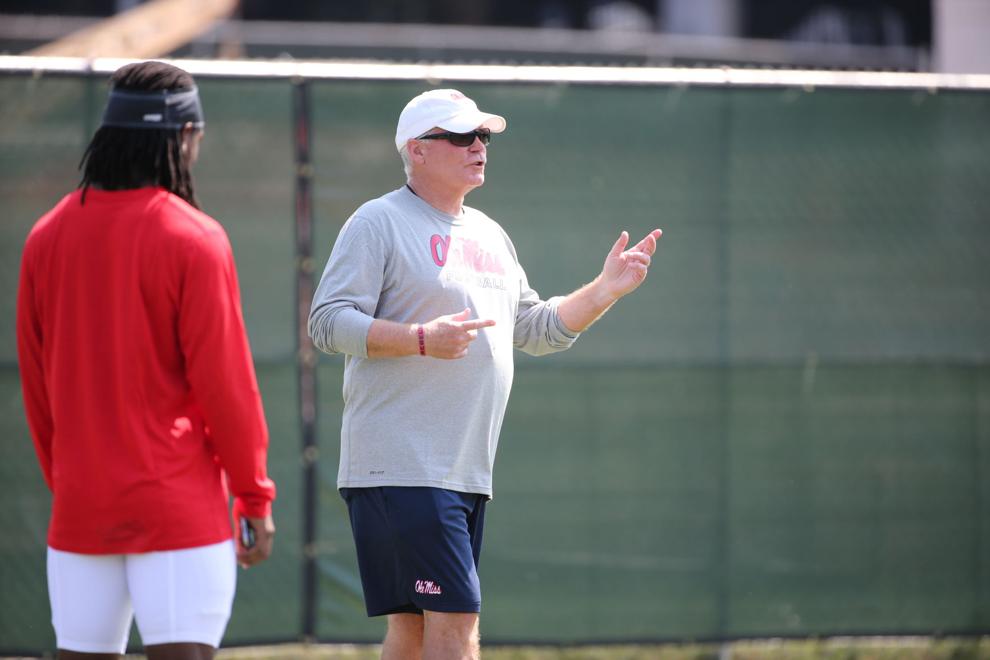 "Just high quality people," Allen said of the Wommacks. "People that care about their players and love what they do. They're passionate about what they've been called to do."
Allen and Kane Wommack learned defense from Dave. Now, Kane Wommack is Allen's defensive coordinator. It's a big, power five opportunity for a guy that is just 32. Dave Wommack said he is extremely proud and comforted by the fact that his son is with Allen.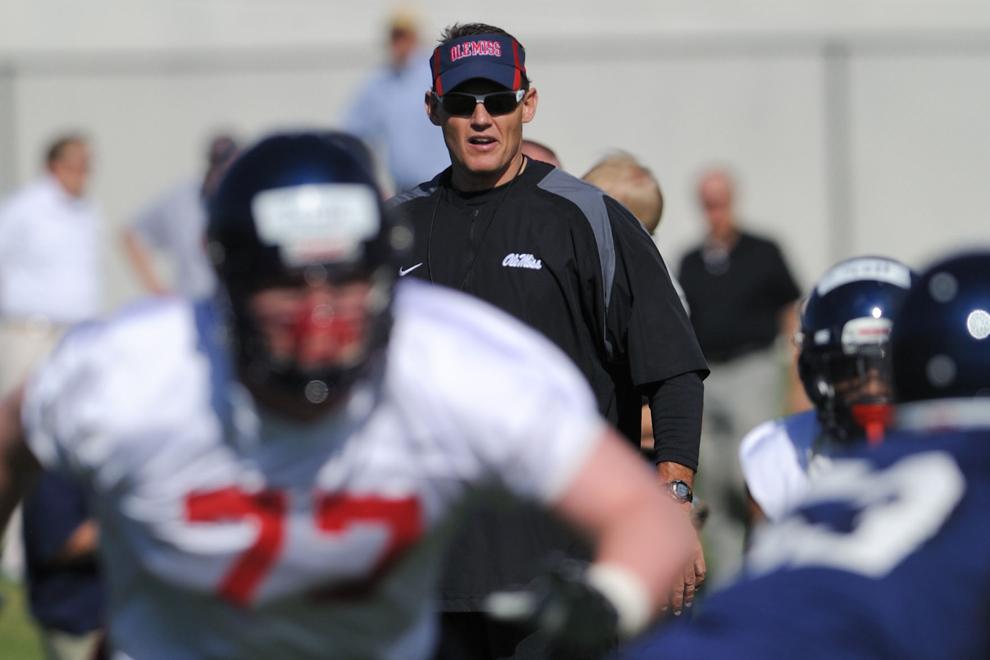 "I think it makes a difference too that Tom is a defensive coach," he said. "I'm prejudiced ... The best coaches are defensive coaches. Everybody knows that."
Dave Wommack is now retired from coaching, but Kane brought his dad back. Dave was invited out for a few IU practices last week. He observed what was once his defense, and his feedback will be very valuable.
"He's just seen it," Kane Wommack said. "He's seen it from every angle, and there's very few things that he hasn't had to deal with himself."
The problem is getting Dave Wommack off the water and out of bed for practice.
"He's been doing a lot of fishing, so he may not be as sharp as he was before," Allen said, laughing. "We got him out here watching practice, but we got him up early for a staff meeting that he wasn't used to being at."
"This morning was 6:15," Dave Wommack said. "I'm used to getting up at 10."
He is encouraged, comparing what saw to the seven IU games he watched in person last year.
"You could see just watching practice that the skill level is improving, and you can see their experience starting to come through," Dave Wommack said..
"It's an absolute joy for me, because I get to share something that I love and that I put so much work and effort in to with the man that I probably respect most in this world," Kane Wommack added.
The footsteps are Kane's now, and his dad will follow for a few days before it's on to the next thing.
"Hunt, fish, football, travel," Dave Wommack said. "That's life, and I enjoy it."
It sounds pretty nice, and Dave made it clear he won't be setting anymore 6:15 a.m. alarm clocks, not for football anyway.
"I mean, if it's something important like fishing or hunting," he said.
Copyright 2019 WDRB Media. All Rights Reserved.