LOUISVILLE, Ky (WDRB) -- Louisville City FC just got a whole lot younger.
The team signed its first Academy player in 16-year-old Elijah Wydner. Elijah plays high school soccer at Louisville Collegiate and is also a part of Louisville's Ohio Elite-KY club team. The best part of his new contract isElijah can still play for his high school and club teams.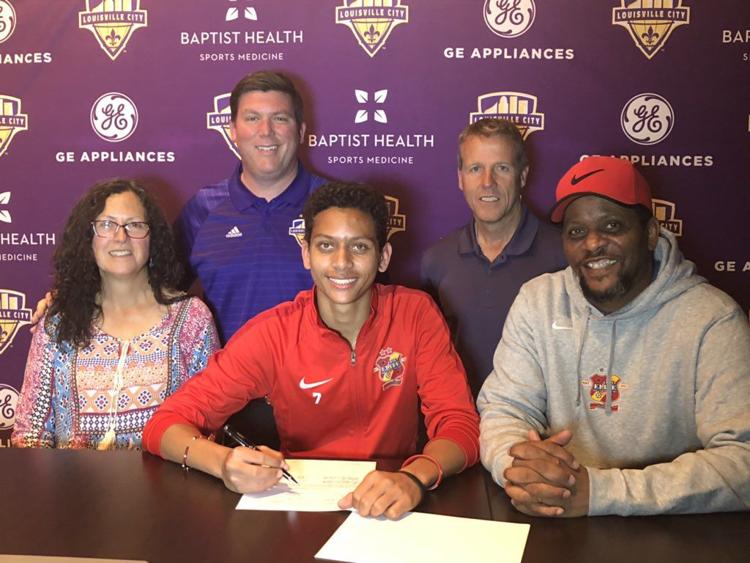 "We think it's a huge step in the right direction," Louisville City head coach John Hackworth said. "It's great for Elijah, but it's also great for our club and, more importantly, I think it's great for the soccer community."
Elijah will travel with Louisville City to Tampa this weekend for the team's game against Tampa Bay. Although it's not likely, Wydner could play in the game.
"It should be the dream. It should be the vision. It should be the thing that ignites every boy and girl in Louisville to say 'Holy cow, there's a kid that literally just turned 16 that is now going to represent Louisville City,'" Hackworth said. "I think it's one of these magical moments for everybody to dream."
"It was unexpected, but it is exciting," Wynder said through a statement released by the team Wednesday. "I'm excited about the opportunity to join the club."
Elijah lives in Oldham County. He has been training with Louisville City in preparation for this contract. This model the United Soccer League is using is similar to how youth players are treated internationally.
"If you're a young and very talented player in our sport, you go from being a youth player and you get a little taste of what it means to be a reserve player or a little taste of what it means to be a pro player," Hackworth said.
The idea here is to give Wydner an "avenue at which he can develop at an accelerated rate," Hackworth said.
Developing the Academy under the USL club is part of the team's on-going efforts to grow the game of soccer in the region. Signing Elijah is a large part of that process.
Copyright 2019 WDRB Media. All Rights Reserved.