LOUISVILLE, Ky (WDRB) – Fans, local sports reporters and national pundits were all surprised.
Scott Satterfield was not.
U of L's new head football coach was proud and encouraged by his team's effort against ninth-ranked Notre Dame on Monday. But surprised? No.
"I wasn't. I expect it," Satterfield said. "I expect us to play hard like that and I think when you practice hard and play hard good things are going to happen to you."
Here's the other thing, there's been a celebratory reaction to Monday's game. A game the Cardinals lost 35-17 to the Fighting Irish.
"We expected to win the game," said Satterfield, who then echoed himself.  "We expected to win the game, so we were disappointed in that ... we're here to win football games."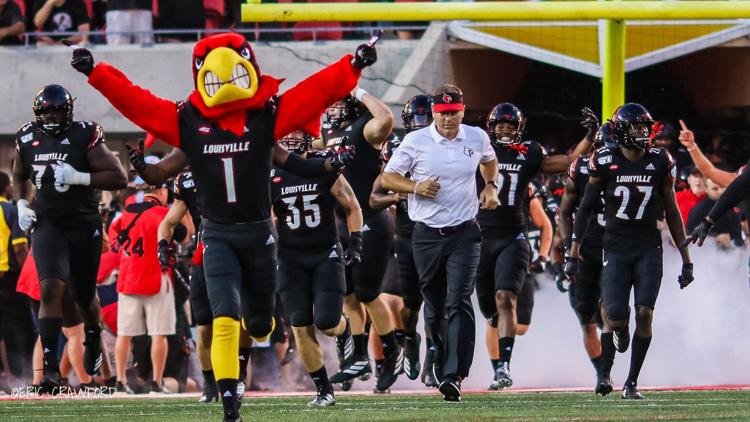 Satterfield and the Cardinals have a very good chance to do just that when they host Eastern Kentucky on Saturday evening. Louisville is favored by about three touchdowns in the game. Although the ceiling suddenly seems higher for this team, there is a problem lingering in the shadows: depth.
"That's something we're going to talk about each and every week," Satterfield said. "We gotta build some depth. ... (I) talked to some guys that didn't play a whole lot (Monday), and they were maybe a bit down. ... Well, practice harder; practice better. Because there's going to be a time over the next few weeks where you're going to have to play – probably going to have to start. So those guys have to get themselves ready to go."
Building depth in the middle of a season, however, can be very difficult. 
"Absolutely it is because some of these guys haven't played a whole lot," Satterfield said. "So now, when they do get playing time, they don't have the experience. So they're going to make some mistakes, and that's why we try to make practice hard on them so they make the mistakes out here (at practice) and we can correct it before they have the opportunity to play."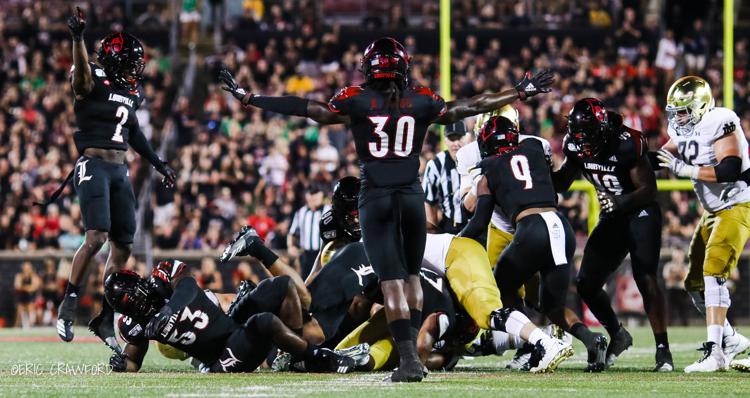 Satterfield said it after Wednesday's practice: This team has a long way to go. What is for certain, though, is that by staying competitive with the Fighting Irish on Monday, the Cardinals showed they are taking steps in the right direction. 
Related stories: 
Copyright 2019 WDRB Media. All Rights Reserved.