LOUISVILLE, Ky. (WDRB) — Forget Michigan State or North Carolina. The Cardinals are finally facing their toughest opponent of the season.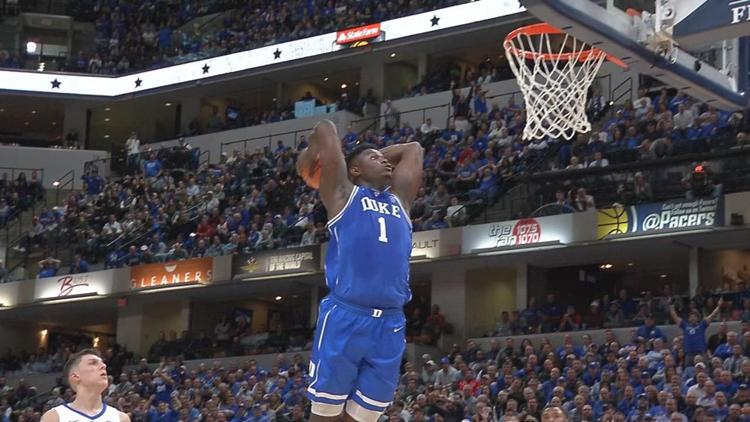 "Obviously with a team like Duke they don't have many, if any, weaknesses," head coach Chris Mack said. "So, you have to figure out what's important to you as a coaching staff, get that across to your team, and as best you can, take that away from the other team."
Duke's dynamic trio in RJ Barrett, Cam Reddish and freshman sensation Zion Williamson poses the biggest threat. The three average a combined 58.5 points per game.
"We think we can compete with anybody," sophomore forward Jordan Nwora said. "So regardless of Zion being a lottery pick, we think we can compete with anybody in the country, and we've done that so far this season."
It's true. But more important than the wins is the timing of them. Of the Cardinals' four wins against Top 25 opponents, three came after a loss. U of L is looking for that same turnaround after falling to then 22nd-ranked Florida State on Saturday.
"Since the beginning of the year, once we're done with a game we just move on and focus on the next opponent," Nwora said. "The turnarounds are too quick to really worry about what happened."
"You'd like to think the last game we played gave us a taste of what our team needs to do better in order to close games," Mack said.
The home-court advantage is working in Louisville's favor. The Cardinals have won the programs' last two meetings in the KFC Yum! Center.
Tip-off for tomorrow's game is set for 9 p.m.
Copyright 2019 WDRB Media. All Rights Reserved.