JEFFERSONVILLE, Ind. (WDRB) -- Football is tough, physical and explosive, but it is no longer just for the boys.
Meet Ericka Herd, Jeffersonville High School's first female football coach.
"They know I'm a no-nonsense type of person, no non-sense type of coach," said Herd, an assistant under first-year head coach Isaac Parker. "I try to translate that (on the field) as well."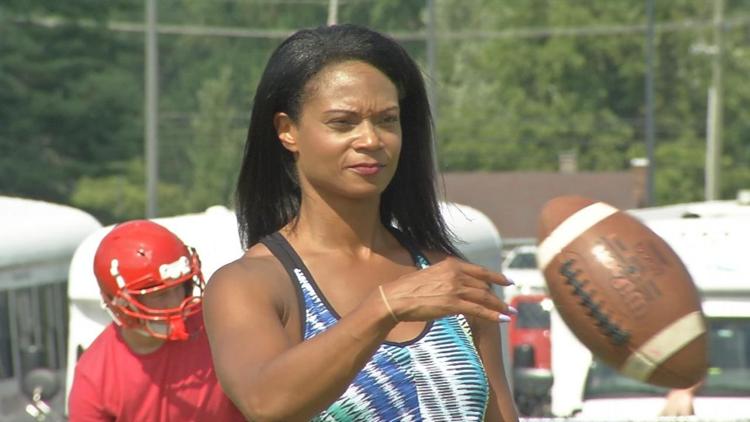 Changing the attitude of the program has been Parker's main focus since taking the job with the Red Devils, and it's why he approached Herd about joining his staff in the spring.
"Her attitude is amazing," Parker said. "She brings a level of success and can help us with our mission, our goal, which is to mold the kids into winners in every aspect of their life."
Herd isn't new to coaching. She's been Jeffersonville's head girls track coach since 2012. 
"(It) wasn't like I signed up and said, 'Today I'm going to wake up and I'm going to fill out an application to coach high school football,'" Herd said. "One of those opportunities just fell into my hands."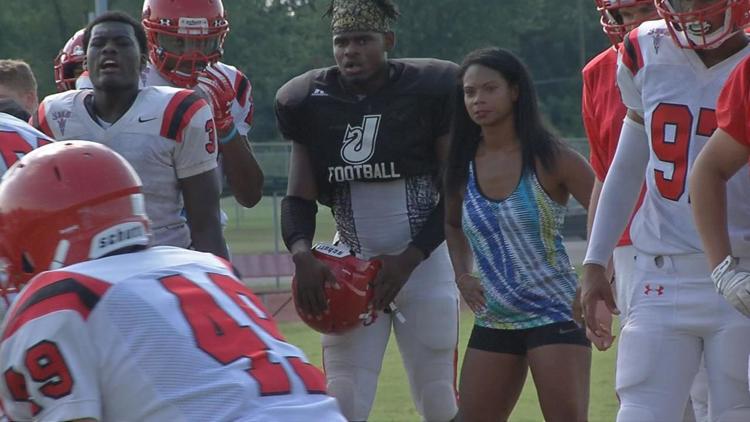 Herd specializes as a personnel and academic coach with the Red Devils, who have taken to her attitude on the field. 
"As a coach, she reminds me a little of my dad -- firm, but you can joke with her," senior quarterback Shaun Wimberly, Jr. said. "There's a sense that she's the coach, but don't mess around with her."
"Whether she's a woman or not, it's her presence that makes her special," Parker added. "It's not the fact that she's a female. It's the fact that she wins in every aspect of her life."
Even if she's viewed as just another coach by members of the team, Herd knows the difference she's making in the game of football.
"Hopefully it will kind of change the chauvinist world that we live in and just give a better picture of who we are as women and what we're trying to do," Herd said. "It's definitely breaking barriers."
"I think the sport's finally catching up," Parker added.
Herd is easy to spot among her peers on the field, but make no mistake: She's right where she belongs.
Copyright 2019 WDRB Media. All rights reserved.