LEXINGTON, Ky. (WDRB) -- Just a couple weeks removed from summer league, the University of Kentucky's 2019 NBA draft class returned to Lexington on Thursday to appear at the John Calipari Draft Academy.
The day began with a morning session featuring PJ Washington and Reid Travis. The afternoon wrapped up with a Q&A with Keldon Johnson and Tyler Herro.
"I hope the kids are enjoying it out there," Herro said. "I'm just really happy to be back. I couldn't come back for a second year, but this is, I mean, I love this place."
"I'm having a blast here," Johnson added. "Seeing all the players that are coming through and just talking to them and seeing the players that stayed from last year, they're my brothers. It almost gives you goose bumps when you walk in the gym." 
It may seem like it all was so long ago, because so much has changed since the two were drafted. Herro was taken 13th overall by the Miami Heat while Johnson went 29th to the San Antonio Spurs.
"College, you're really working, class and stuff," Johnson said. "Now, I feel like it's a lot slowed down. Just eating right, working on your body, working on your game each and every day."
"Having all the free time after workouts and things like that," Herro added. "For the rest of the day, you're just having to figure out what you're going to do."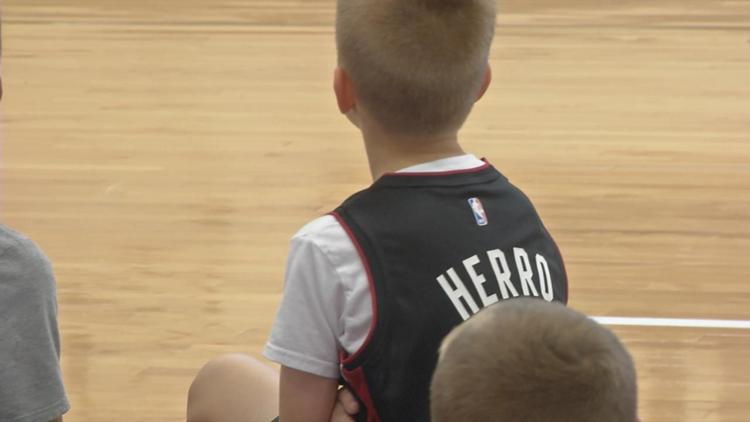 For Herro, sometimes that means setting Twitter abuzz with his latest style choice.
"It was just a shirt, I guess," Herro said. "I found it in Miami. They've got a lot of clothing lines and brands down there. It was just an outfit, I guess."
When asked what look Herro was going for, Johnson responded, "GQ."
Off of social media, the pair is getting more familiar with their respective organizations, starting with Spurs head coach Gregg Popovich and Heat president Pat Riley.
"They're both great coaches," Johnson said. "They're some of the best at what they do. The plan for Coach Pop is just come in there and be willing to learn right away. Just come in and take all his knowledge in."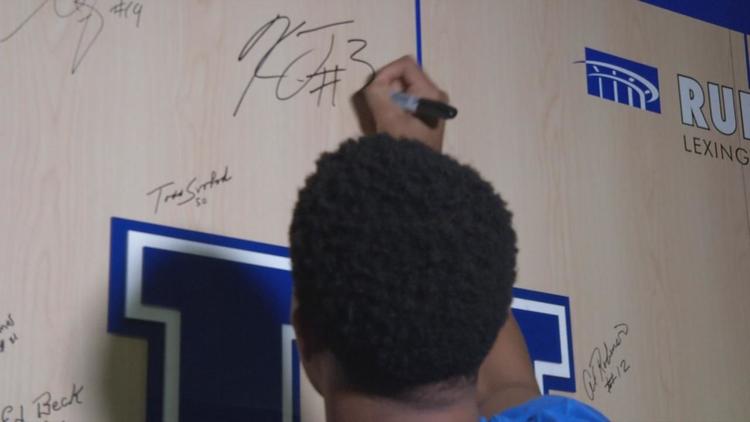 "(Riley) is a great guy," Herro said. "Obviously, a former Kentucky guy. He's a little bit old school in how he works hard, much like Coach Cal. The culture between the two is very similar."
Calipari is already implementing his culture on the new batch of Wildcats who got a sneak peek into their possible futures.
"It's crazy, because I remember doing this same exact thing only a year ago," Herro said. "It's just crazy how everything works out. Next year, they'll be doing the same thing we're doing."
The NBA will release its full schedule Aug. 8. UK's Big Blue Madness is set for Oct. 11.
Copyright 2019 WDRB Media. All Rights Reserved.