CLEVELAND (AP) -- Rookie Oscar Mercado hit a bases-loaded single with one out in the 10th inning, leading the Cleveland Indians to a 2-1 victory over the Cincinnati Reds in the intrastate matchup Tuesday night.
Mercado lined a 1-2 pitch from Raisel Iglesias (1-6) to left field and was mobbed by his teammates after rounding first base.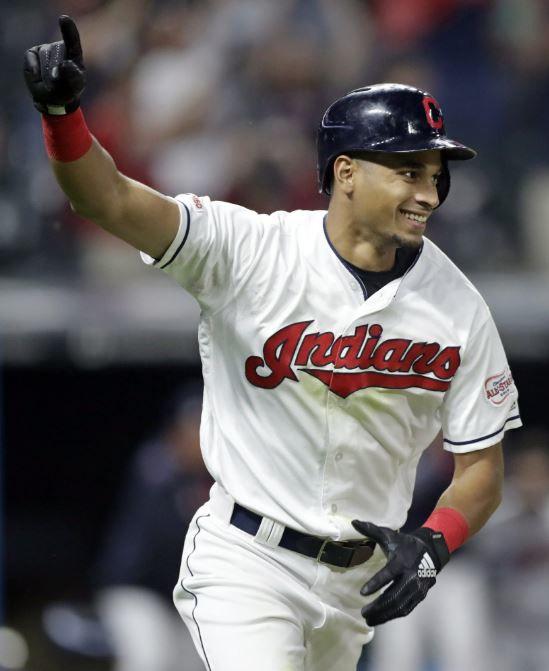 Mercado was doused with water buckets as he did a postgame interview in front of the dugout.
Mike Freeman drew a one-out walk and took third on a single by Leonys Martin. Francisco Lindor was intentionally walked, setting the stage for Mercado.
Mercado, who was called up from Triple-A Columbus on May 14, hit a tie-breaking home run off CC Sabathia in a win over the New York Yankees on Saturday.
Brad Hand (3-2) pitched two scoreless innings and struck out the side in the 10th.
Cleveland has won five of seven on its homestand, taking two of three from Minnesota and the Yankees.
Indians starter Trevor Bauer allowed one run in 7 2/3 innings and threw 118 pitches. Red starter Luis Castillo allowed a solo homer to Carlos Santana in the fourth and struck out six in six innings.
Copyright 2019 The Associated Press. All Rights Reserved.