LOUISVILLE, Ky. (WDRB) — The first three picks in the 2019 NBA Draft were the three players that everybody predicted would go 1-2-3 months before the crowd settled into the Barclays Center in Brooklyn, N.Y. on Thursday night.
Zion Williamson of Duke — to the New Orleans Pelicans with the first selection.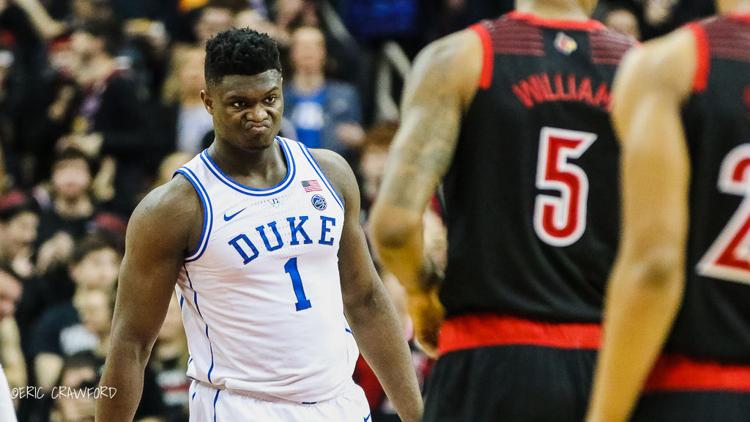 Murray State point guard Ja Morant to Memphis with the second pick, the highest any Racers' player has been drafted.
RJ Barrett, another Duke star, was selected third by the New York Knicks.
But it was three consecutive picks later in the first round — 12-13-14 — that stirred local interest. Kentucky's P.J. Washington went 12th to Charlotte, followed by UK's Tyler Herro to Miami at 13 and Indiana guard Romeo Langford at 14 to the Boston Celtics. Langford goes to the NBA one year after he was named Indiana Mr. Basketball at New Albany High School.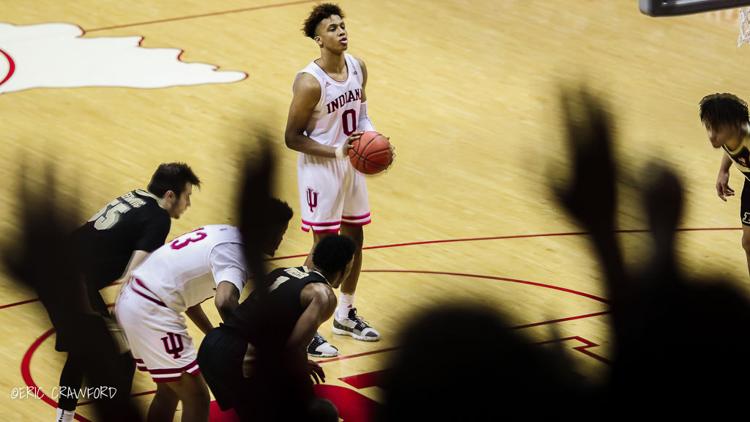 Then, after a wait for more than an hour, a third Kentucky player was taken in the first round when San Antonio Spurs selected Keldon Johnson with the 29th pick. That gave Kentucky three first-round picks in the same draft for the sixth time since 2010.
Washington was rewarded for his decision to withdraw from the 2018 draft and return for his sophomore season. Despite being slowed by a foot injury during the NCAA Tournament, Washington led UK in scoring (15.2 points per game) and rebounding (7.5).
He made major strides from the perimeter. He made 33 shots from distance (shooting 42.3 percent) after making five as a freshman. Washington also impressed NBA teams with his toughness, determination on defense and his development as a team leader.
"(Coming back) helped me a lot," Washington told Maria Taylor of ESPN. "Without it, I don't think I would have been a first-round pick so I definitely credit Coach (John Calipari) and the rest of the staff for having me back and helping me get here."
At Charlotte, Washington will join two other former Wildcats -- Michael Kidd-Gilchrist and Malik Monk.
Washington was followed by one of the biggest surprises of the night when UK guard Tyler Herro was taken 13th by Miami.
Herro benefited greatly from his one season at Kentucky. He was not projected as a first-round pick before the season but played his way into the conversation with the versatility and accuracy of his shooting stroke.
Herro averaged 14 points and 4.5 rebounds. He led Kentucky with 60 three-point field goals, making 35.5 percent of his shots from distance. He was nearly automatic from the free-throw line, shooting 93.5 percent.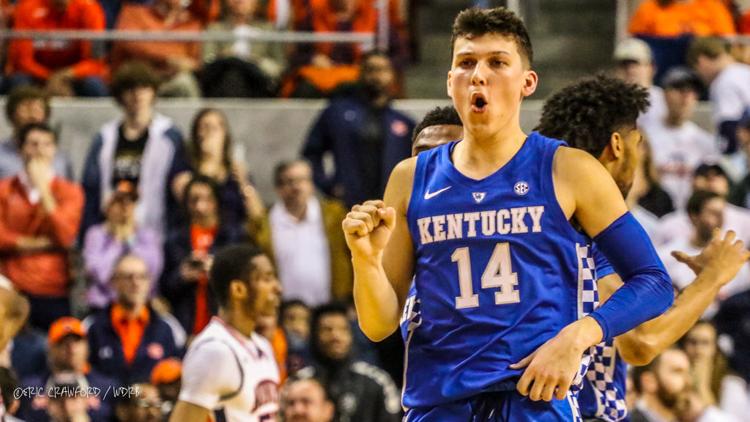 Herro moved up draft boards one more time in March when he volunteered for the assignment of defending Wofford star Fletcher Magee in the Wildcats' second round NCAA Tournamen game in Jacksonville, Fla. Kentucky won, 62-56, as Magee missed all 12 of his three-point attempts, two days after he made seven against Seton Hall.
Langford became Indiana's first selection in the first-round of the draft since OG Anunoby was taken No. 23 by Toronto two seasons ago -- and the Hoosiers' first one-and-done player since Noah Vonleh five years ago.
After starting the season as a consensus lottery pick Langford struggled with his outside shooing at IU, making only 27.2 percent of his three-point attempts. He had surgery on his right thumb after the season and missed the Hoosiers' three post-season games in the National Invitation Tournament with back issues.
Still, Langford led Indiana in scoring at 16.5 and also ranked as the highest-scoring freshman in the Big Ten.
"I know what I'm capable of doing," Langford said. "I've been doing it for a long time."
Johnson's NBA outlook dropped several spots late in the year as scouts questioned his defensive skills and overall strength. Johnson was Kentucky's third-leading scorer (13.5) and rebounder (5.9). He made more than 38 percent of his shots from distance.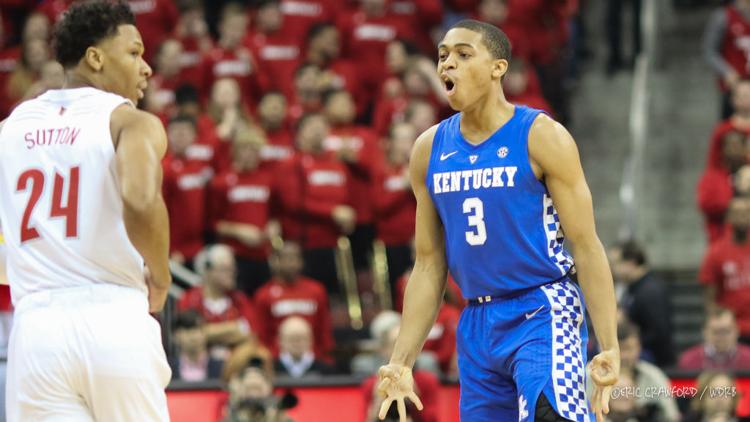 Prior to those picks, the draft got interesting with the fourth selection. The Lakers selected Virginia wing DeAndre Hunter -- and then reportedly traded the pick to the Atlanta Hawks. He was followed by the first Southeastern Conference player, Vanderbilt guard Darius Garland, who was taken by Cleveland.
Another wing who played in the national championship game went sixth -- Texas Tech's Jarrett Culver. Although he was selected by Phoenix, ESPN reported that Culver will be traded to Minnesota. 
The Atlantic Coast Conference celebrated its fourth pick among the first seven players when the Chicago Bulls selected North Carolina point guard Coby White.
The eighth player selected -- Jaxson Hayes of Texas -- had a local connection. Hayes grew up in suburban Cincinnati and did not start as a high school junior. Former Texas assistant Darrin Horn saw him at a summer event and convinced Shaka Smart to recruit him.
Hayes had a solid freshman season and credited Horn for working with him before the coach left to take over the program at Northern Kentucky.
Washington selected Gonzaga forward Rui Hachimura with the ninth pick. Gonzaga has produced first-round picks in the past but Hachimura was the first player born in Japan taken in the first round.
Atlanta selected Cam Reddish with the 10th pick, giving ACC Tournament champion Duke three of the first 10 picks. The ACC run continued with the 11th pick when Minnesota selected Cameron Johnson of North Carolina -- and traded him to Phoenix.
Copyright 2019 WDRB Media. All Rights Reserved.