LOUISVILLE, Ky. (WDRB) – Jeff Walz expected a tough game from an improving Boston College team in the KFC Yum! Center Thursday night. The Eagles won at No. 5 N.C. State earlier this month, and were coming off an overtime win over Florida State.
But Louisville is working on some momentum of its own with N.C. State visiting on Sunday. The Cardinals sprinted to an early lead and held off a couple of BC runs with solid backcourt play and a game-high 24 points from Hailey Van Lith to prevail 73-65.
The win boosted Louisville to 15-6 an 6-2 in the ACC, and was their fourth win in the past five games. Three quick takeaways.
1). ROBINSON WAS A FOURTH-QUARTER CATALYST. No doubt, you've read this before, but senior Mykasa Robinson's play on both ends in the fourth quarter was a big part of Louisville pulling out the victory.
She had 6 points, 2 assists and a steal in the final period – while playing her program-record 145th game. Her career has spanned two Elite Eights and a Final Four.
"I just thank God for the opportunity to be here," Robinson said. "I give a lot of credit to my coaches and teammates. Playing for Louisville, I got everything I ever wanted to play here. It has changed me as a person and I'm grateful to call this place home."
Her jumper just before the shot clock buzzer with 2:30 to play put Louisville up 66-60, and that after a steal and 3-pointer by Chrislyn Carr out of a timeout with 5:03 left gave the Cards some cushion after Boston College had cut their lead to 59-57.
"That was a big turning point for us, but that can't just be one moment," Robinson said. "We have to play the whole game like that."
2). TURNOVER TROUBLE. Louisville led just 34-33 at halftime in part because it turned the ball over 14 times. The Cards cut that number in half in the second half to help create a cushion, and it took as well as it gave.
Louisville posted its highest ACC steals total of the season with 15, on its way to forcing 23 Boston College turnovers, which it turned into 23 points.
"The turnovers were more us, just swinging the ball around," Carr said.
"We play fast, we're going to have some turnovers," Robinson said. "But we have to cut down on careless turnovers."
BC generated 20 points of Louisville turnovers.
"We're going to show them all 21 tomorrow," Walz said. "Because if we don't fix this, it's going to bite us in the ass, and we're going to lose games, and it'll just be us shooting ourselves in the foot."
3). VAN LITH AGAIN LED THE WAY. Hailey Van Lith, coming off an ACC Player of the Week performance, has topped the 18-point mark in every conference game this season, and topped 20 points for the 13th game this season.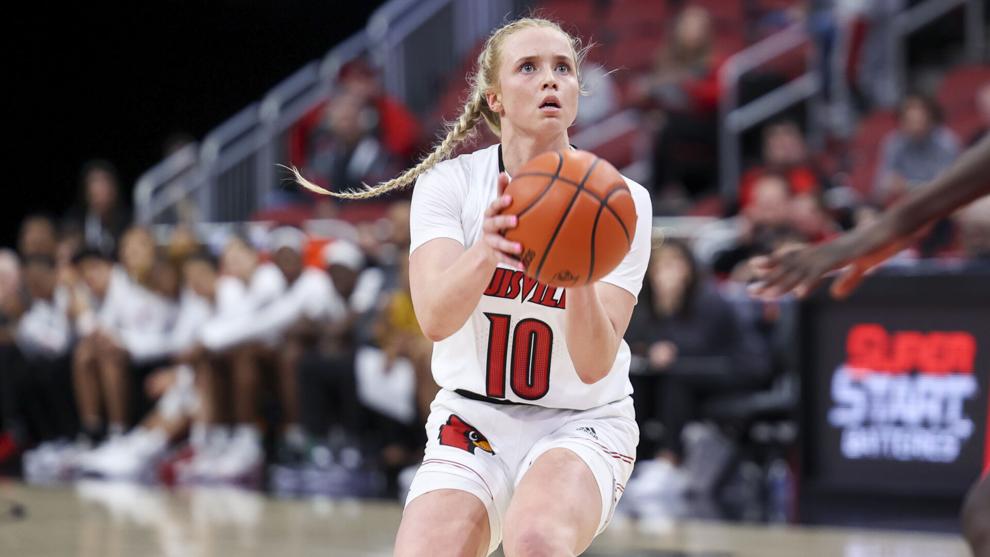 Van Lith went 7-17 from the field, made 2 of 4 three-pointers and was 8 of 10 from the line, while also chipping in 6 rebounds and a pair of steals.
She's averaging 24.3 points per game over Louisville's last 3 games, and played all 40 minutes for the fourth straight game.
4). GUARD GAME. Van Lith, Carr (18 points) and Robinson (8 points) combined for 50 of Louisville's 73 points.
That helped offset a Boston College team that shot 45.5 percent from the field and made 8 of 20 three-point tries.
Copyright 2023 WDRB Media. All Rights Reserved.