LOUISVILLE, Ky. (WDRB) -- Nearly four decades after Darrell Griffith helped deliver the 1980 NCAA men's basketball championship to the University of Louisville, he opened a restaurant just blocks away from the home of Cardinal basketball.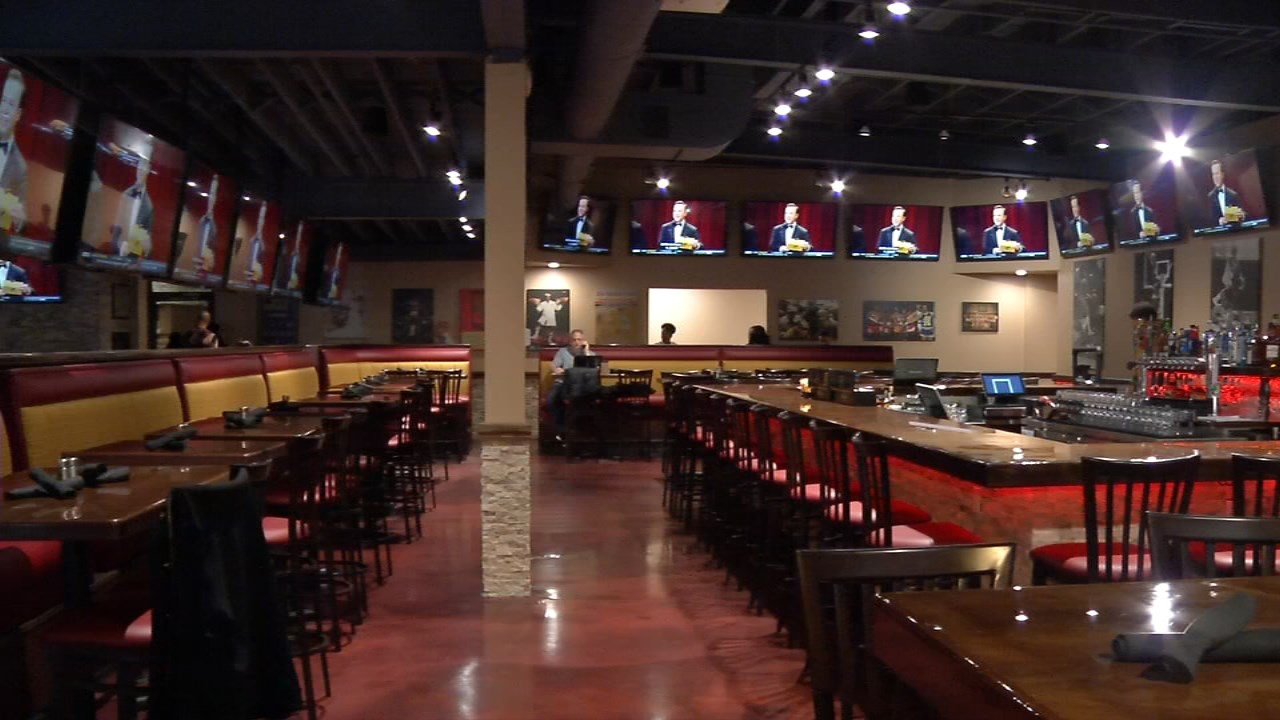 Griffith is known to shoot the lights out, and he's known for a vertical leap rivaling greats like Wilt Chamberlain and Michael Jordan. Fans call him Dr. Dunkenstein, the Golden Griff or part of the Doctors of Dunk, but whatever you call him, Griffith said he hopes the name "Griff's" on the side of the downtown building will draw customers to the restaurant.
"This is a hot location," Griffith said. "Downtown is up and coming."
The new Griff's at Second and Liberty Streets opened at 11 a.m. Monday.
Griff's first restaurant closed after three years near U of L's Belknap Campus. The new restaurant is much larger.
"The kitchen at the old Griff's was really tight," Griffith said. "We did the best we could with that, and it was something we learned from. It was a starter restaurant."
Griffith wants his new restaurant to be known first for its food and service, not just as a sports bar.
"We want to identify ourselves as just a restaurant," Griffith said.
The menu includes steaks, seafood, chicken dishes, pasta, pizza, burgers and more, Griffith said. The restaurant has a fire place and an atmosphere that gives it a touch of class beyond an average sports bar, he added.
It's a far contrast from its club and night-life predecessors, O'Malley's Corner and Coyote's.
Griff's is open every day for lunch and dinner.
Copyright 2018 WDRB Media. All Rights Reserved.