LOUISVILLE, Ky. (WDRB) --  Cookie exchanges are very popular around the holidays. Cloverfields Farm & Kitchen's Janine Washle shared a quick, easy way to make colorful cookies with a cake mix. 
While most of us watch our waistlines during the year, we give ourselves a pass to enjoy the tastes of the holidays which typically includes lots of cookies, and special appetizers that appear at the numerous gatherings we attend from work, family, and friend's get togethers. Among our beloved food traditions, the smell of warm cookies baking brings to life so many childhood memories.
If someone asked you to name the top five cookies that show up during the holidays, sugar cookies will be one of them. Sugar cookies as we know them evolved from a cookie that German immigrants created In Pennsylvania, the Nazareth sugar cookie. And, what are the other popular cookie tray treats? Besides sugar cookies, gingerbread, chocolate chip, spritz, and thumbprint cookies consistently show up on cookie plates along with crackles, gingersnaps, and oatmeal cookies.
If you don't have time to bake from-scratch cookies, the following cake mix cookie recipe will give you all the feels, and flavors of the holidays.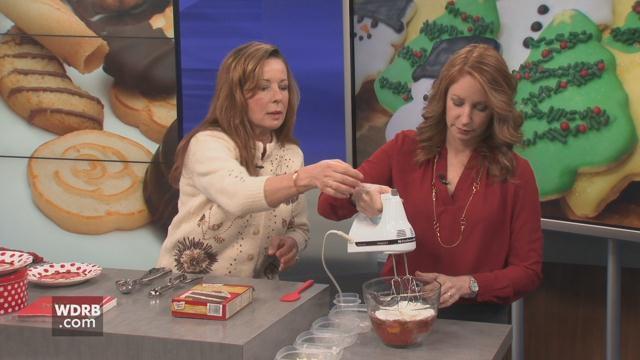 Cake Mix Cookies (basic recipe)
Ingredients:
1 box (15 oz- 18 oz) cake mix, your choice
2 large eggs, room temperature
1/2 cup vegetable oil
1 cup of mix-ins: your choice of chocolate chips, raisins, chopped nuts, dates, 1/4 cup sprinkles, m&m candies, toffee bits
Preparation:
Preheat oven to 350 degrees. Line a cookie sheet with parchment paper. Set aside.
In a large mixing bowl, or stand mixer, combine cake mix, eggs, and oil. Beat on medium speed for two minutes, or until smooth.
Using a cookie scoop, or tablespoon, scoop out dough and form into balls. Place the cookie balls on prepared cookie sheet spacing 2" apart.
Bake in preheated oven for 10-12 minutes, or until edges are light brown. Cool on cookie sheet before removing to a cooling rack. Cookies will be soft when hot, and will break if removed while hot.
If you have a second cookie sheet, you can scoop, shape and have it ready to pop in the oven when the first one comes out. If you only have one cookie sheet, just keep dough in refrigerator so it doesn't become warm. Make sure the cookie sheet is completely cool before placing next set of cookies onto it.
Tip: Make crinkles by rolling dough balls first in granulated sugar, then in powdered sugar before placing on cookie sheets. Cookies will bake and crack making a pretty crinkled effect.
FREE RECIPES BY EMAIL!
Cloverfields Farm and Kitchen also has a special Christmas Recipe Booklet available by email. To ask for a complimentary copy, just email Janine Washle at cloverfields.farm.ky@gmail.com
Janine Washle's CloverFields Farm & Kitchen
Hardin Springs Area
Big Clifty, KY 42712
Connect with Janine and Cloverfields Farm & Kitchen on the website, Facebook, Youtube and Pinterest.
About Janine Washle:
CloverFields Farm & Kitchen is primarily an on-line destination. They are not open to drop-in visitors as it is a private residence.
"Authentically from Farm to Table"
CloverFields Kitchen researches and reinterprets many traditional recipes using local produce, much from their own gardens, and adding a global perspective.
"Exploring Global Tastes through Local Foods"
Janine is working on her first cookbook, but she also has a long resume developing recipes for several companies. She has also won several contests and cook-offs with her original recipes.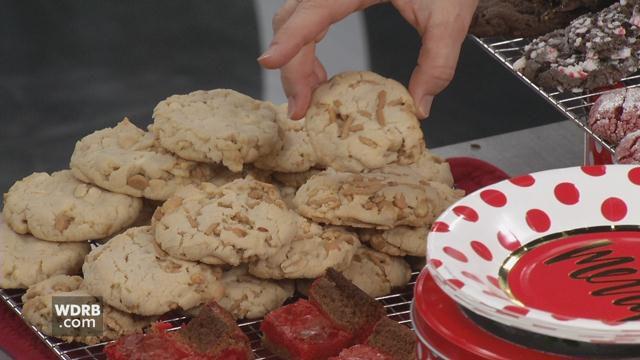 Copyright 2018 WDRB News. All Rights Reserved.