LOUISVILLE, Ky. (WDRB) - Once a year, state fairs pop up all over the country. Cloverfield's Farm and Kitchen's Janine Washle uses some Kentucky State Fair staples to demonstrate how to make your own award-worthy dishes.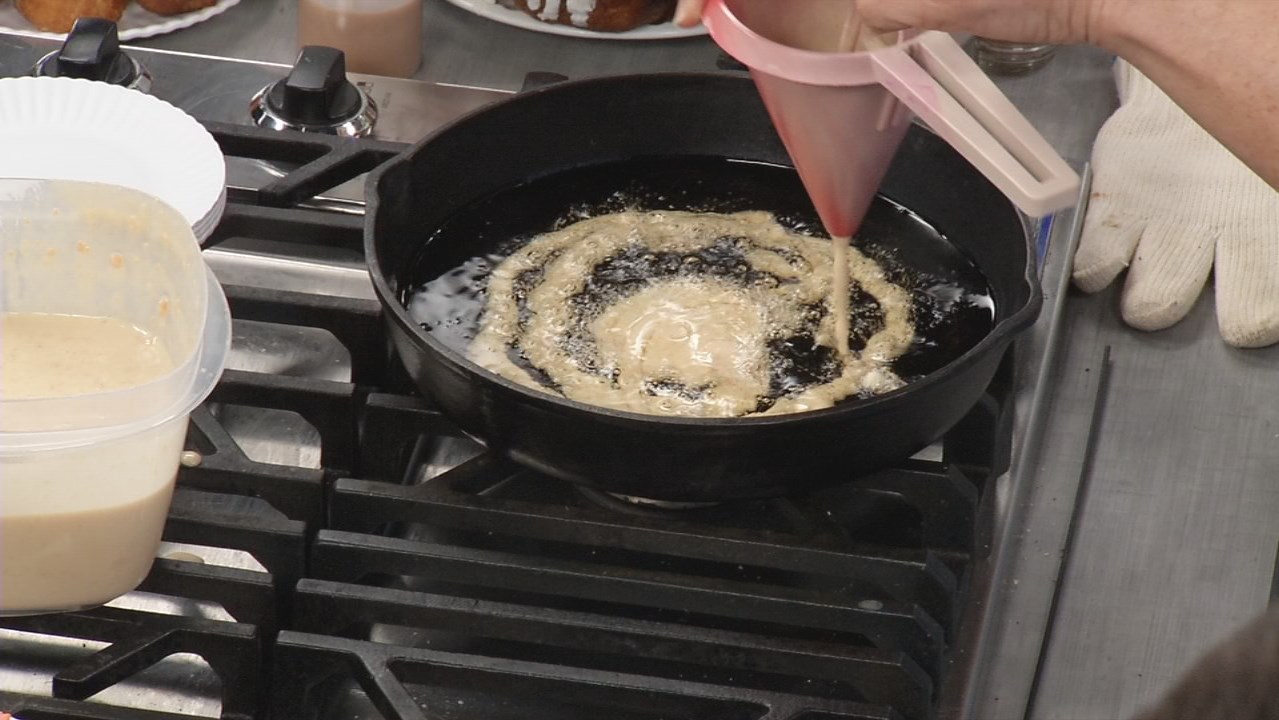 Fairs have been around since biblical times. Fairs offered a glimpse of the prosperity of a locale, and offered the citizens an opportunity to socialize. The American fair is a spectacle all its' own.
From the 1700s to early 1800s, fairs were local events similar to their European counterparts. They were an opportunity to celebrate the harvest, and look at new agricultural innovations. They were more serious and less entertaining.
State fairs started in the mid 1800s around the time of the Civil War. Combining the important agricultural aspect with more of a carnival atmosphere, these American state fairs became national institutions. Horse races from earlier fairs gave way to car races and tractor pulls. Farm animal competitions and judging grew into jams, flowers, and textile judging. The state fair kept growing and blossoming into the popular event it is today.
Even if you can't make it to a state fair near you, it is easy to make fair foods at home. Even though fried and sugary are not something we want to indulge in every day, it is a special treat steeped in Americana. Many Kentucky made, or grown,  products are shown in the 400+ exhibitor booths around the fair. Among the popular ones is the honey booth. Buy some honey, and make this easy Slow Cooker Bread.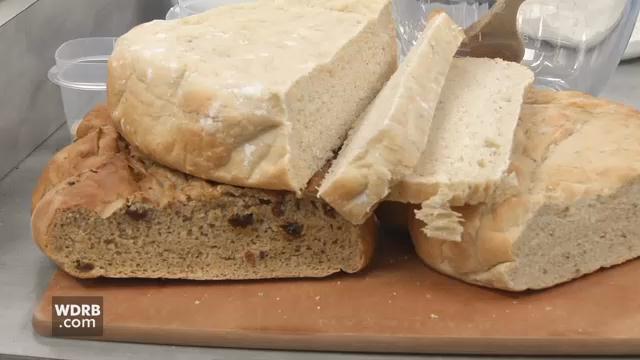 Honey Slow Cooker Bread (makes 1 loaf)
Ingredients:
1 cup warm water
1 tsp granulated sugar
2-1/4 tsp (1 pkt) bread machine or instant yeast
2-1/2 cups bread flour
2 TB honey
2 TB olive oil (can use a neutral oil instead)
1 tsp sea salt
1 TB chopped herbs, use what you like, or 1 tsp dried herbs
Preparation:
Line the insert of a slow cooker with a large piece of parchment paper that extends up the sides of the insert. Set aside.
In the bowl of a stand mixer, combine water, sugar, and yeast. Cover with a towel, and allow to proof for five minutes, or until bubbly.
Stir in bread flour, honey, olive oil, salt, and herbs. Using the dough hook, mix on medium speed for five minutes. Add a little more flour, 1 TB at a time, if dough is too sticky. Tip:  Dough is ready when it cleans the sides of the bowl and climbs the dough hook.
Remove parchment paper from the slow cooker. Sprinkle with a little flour. Turn out dough and shape into a loaf (tuck the edges under to make it symmetrical). Pick up edges of parchment and return the dough and parchment paper to the insert (bread has to bake on the parchment).
Cover with lid. Set temperature to High, and time for 1 hour, and 20 minutes. 
After time has elapsed, carefully remove bread by picking up parchment paper. Be careful, the top will be quite soft. Look at the bottom of the loaf which should be brown. It may not be uniformly brown. You can also double check that it's done by inserting an instant read thermometer. Temperature should read 185-190 degrees. 
You can put under a broiler for 3 minutes or so to crisp the top. Cool before slicing. Store in a covered container.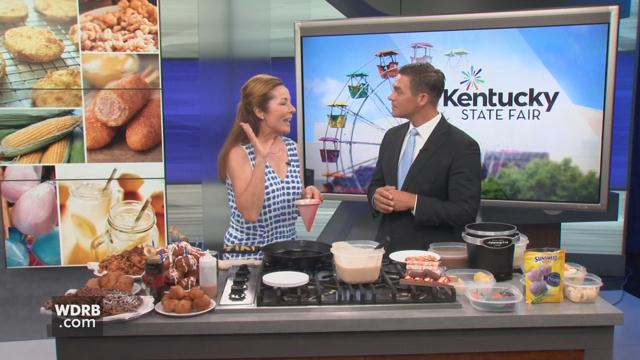 Janine Washle's CloverField's Farm & Kitchen
Hardin Springs Area
Big Clifty, KY 42712
Connect with Janine and Cloverfield's Farm & Kitchen on the website, Facebook, Youtube and Pinterest. To get a copy of the recipes featured on WDRB in the Morning, just email Janine Washle at cloverfields.farm.ky@gmail.com.
CloverField's Farm & Kitchen is primarily an on-line destination. It is not open to drop-in visitors as it is a private residence. CloverField's Kitchen researches and reinterprets many traditional recipes using local produce, much from its own gardens, and adding a global perspective. Janine is working on her first cookbook, but she also has a long resume developing recipes for several companies. She has also won several contests and cook-offs with her original recipes.
Copyright 2018 WDRB Media. All Rights Reserved.