LOUISVILLE, Ky. (WDRB) -- They call themselves the hottest place in town. On this edition of 'Gina on the Job,' Gina went to the historic Glassworks building in downtown Louisville to work as a glassblower.
The Payton Glass Activity Center in Glassworks invites people in everyday to try glassblowing for themselves. The center is currently helping customers get into the holiday spirit.
Gina is getting in on the action by making a photojournalist snowman.
"Glass freezes at 1,250 degrees, and glass is a liquid at 2,240 degrees. So, we're working within a thousand degree range of movable glass," says Mark Payton, with the Payton Glass Activity Center.
No photojournalist snowman would be complete with out a camera. It's also the most intricate piece. "Push down, and now we're going to come back and flatten it one more time and squeeze. Stop," Payton instructs.
Then it's time for the heated blue glass. "We're going to go back and forth," Payton explained.
Press, form and pull apart. Gina and Payton repeat the delicate process each time. "As we start building the snowman, it's just going to come to life," Payton said.
Next it's time to strike while the glass is hot, with precision. "It's my famous line. Whatever you do, don't mess it up," Payton said.
Once the glass is molded on, it's on. "I taught myself. I couldn't figure out what I wanted to do in college, and I just by chance found a book in the library," Payton said.
It's time to build the snowman. Into the flames the glass goes. "That's the hardest thing to get in the beginning, is how to get both hands moving," Payton said. "It's freezing up as we're pulling."
Then, Payton blows into the glass, making it expand and become as thin as an eggshell. "Wherever glass is hot, it's sticky. So, we're going to start coating this with snow. Crushed glass."
Once the body is complete, it's time to make a button nose and two eyes made out of more glass.
The snowman goes into the kiln to bake for about six hours.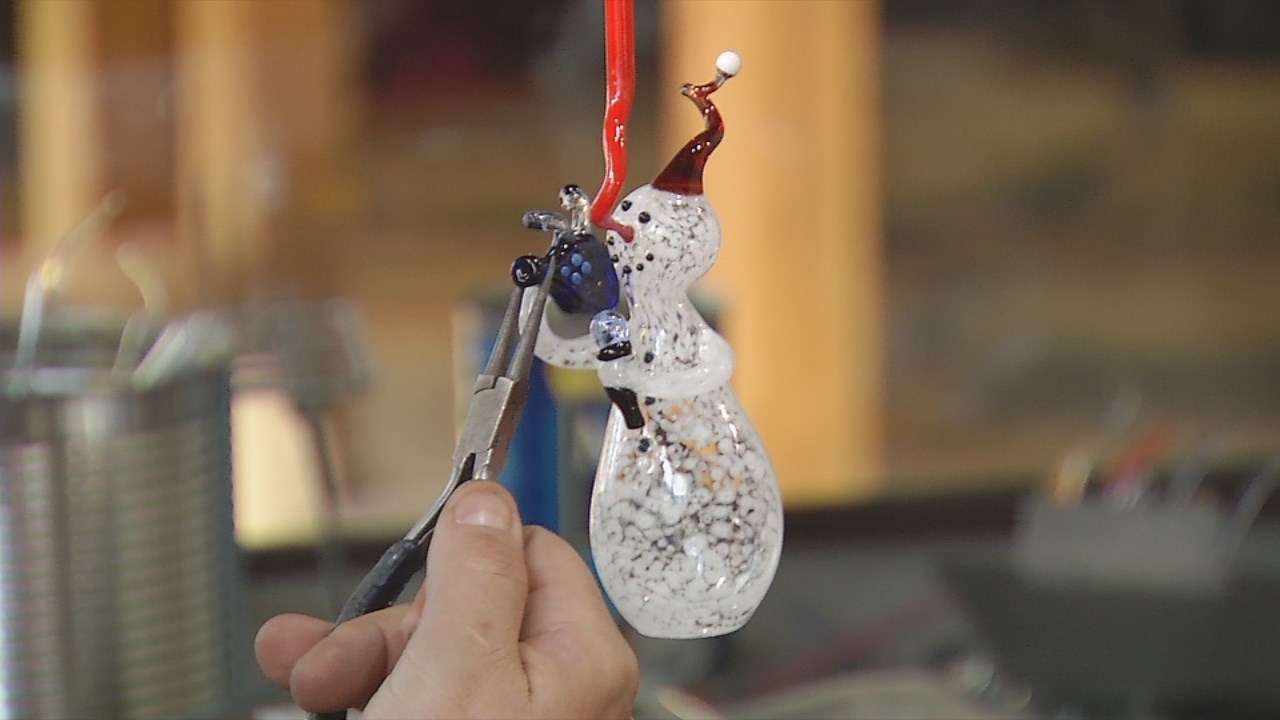 What job should Gina tackle next? Email her or reach out on Facebook or Twitter with a suggestion.
Copyright 2018 WDRB News. All rights reserved.