LOUISVILLE, Ky. (WDRB) -- Valentine's Day is coming up and for many, nothing says love like flowers. On this week's edition of 'Gina on the Job,' WDRB's Gina Glaros headed to Nanz & Kraft Florists ahead of its busiest day of the year.
"I would say Valentine's Day is 10 times a normal day," says Eddie Kraft, Owner of Nanz & Kraft Florists. "We're going to walk you through the process, you're going to put flowers away, make a dozen roses and see how it happens."
Nanz & Kraft opened its doors in 1850. The team uses flowers that were grown far, far away. "You're paying for the people planting them, the people who are cutting them, the transportation to get to Miami, the plane, the truck from Miami to us and then us to process them and design them and deliver them," Kraft said.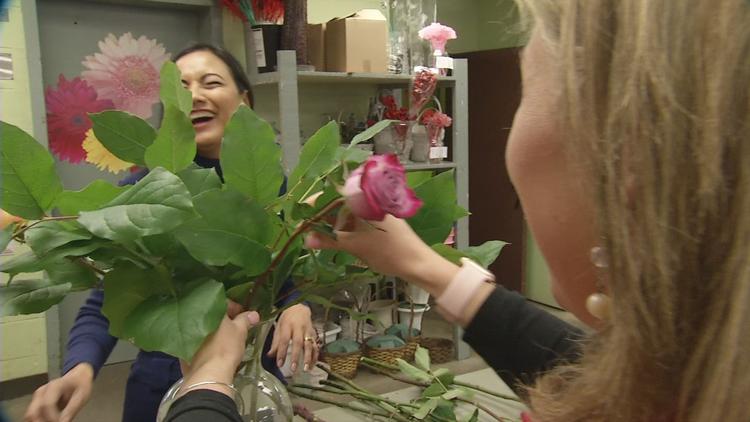 Flowers spell love, most of the time. "'How often do you get pricked?' 'I don't think a lot of people realize it, but you can actually just take your thumb and pop these things right off,'" he said.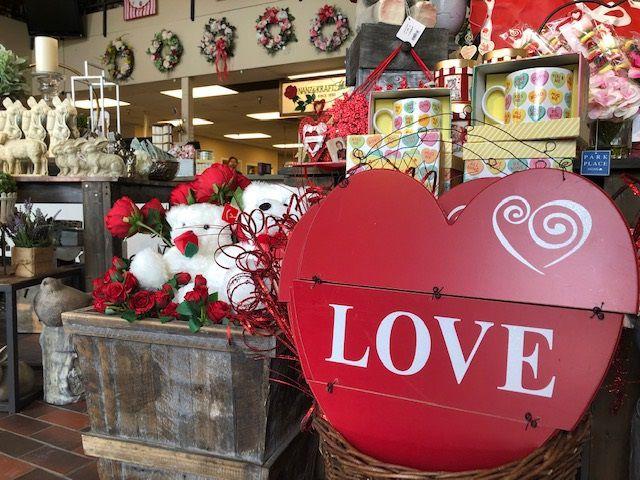 Fresh roses were picked last week in South America. "They're basically in sleep mode, and we give them a fresh cut and it's time to wake up," he said.
Then, they go into a special solution. "It's like a Gatorade of sugar water. It's time to open up and be pretty," he said.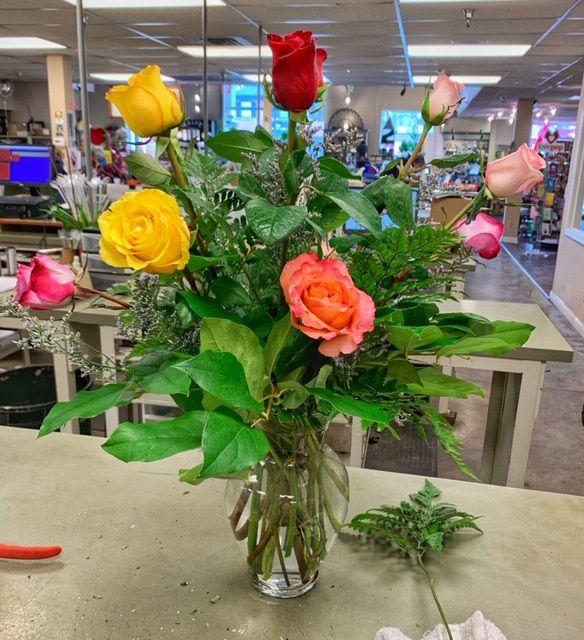 Every stem is cut again in the design phase. "We always tell people to use sharp clippers and cut them at an angle because the water comes up around the outside. Not to cross straight across and to smoosh the stem. So, we want a long angle cut with a knife or shears, because that's how the water is going up the rose," he said.
It's time to create. Designer Ana Lane and Gina built a nest first. The shorter roses go on the side, and the tallest go in the middle at the top. Having an eye for filling the gaps is key.
Four types of plants go into this bouquet. However, the sky is the limit, with new flowers coming out every year. Think of engineers, for flowers, developing different colors, better pedal count or a slower open. "They're trying to get fragrance back into the roses now. That's been the latest," Kraft said.
When the holiday is said and done, the team will make 2,000 deliveries. That doesn't include customers sales at the store. So, time is money to make your Valentine's Day a special one. "It's all about emotions. We're just trying to express our emotions through flowers and that's what we're here for," he said.
What should Gina do next? Email her or reach out on Facebook or Twitter with a 'Gina on the Job' suggestion.
Copyright 2019 WDRB News. All rights reserved.