LOUISVILLE, Ky (WDRB) --  Jude's Jingle Tree returns for another year!
Help WDRB Meteorologist Jude Redfield decorate a Christmas tree that will be in the WDRB weather garden for the month of December.
Just send or bring an ornament to the WDRB Studios, Monday thru Friday between the hours of 9 a.m. and 5 p.m. We are located at 624 West Muhammad Ali Blvd., Louisville, KY 40203. Make sure you tell us your name and where you're from! If you have any special Christmas memories you'd like to share, be sure to include that as well.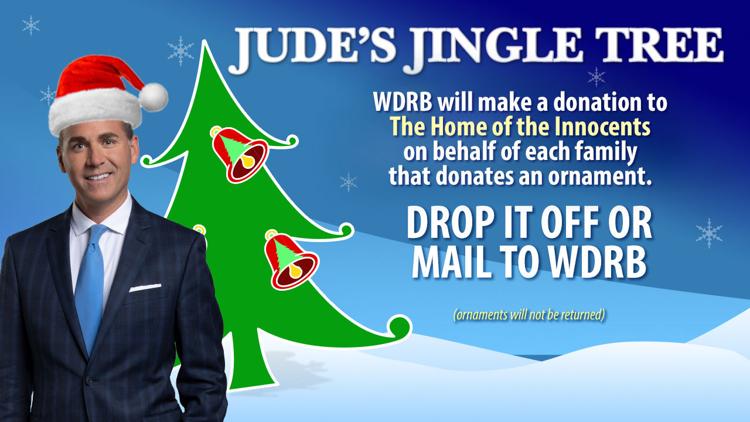 The ornaments WILL NOT BE RETURNED. They will be donated to the Home of the Innocents after Christmas.
WDRB will give a cash contribution to the Home of the Innocents for each group or family to donate an ornament. Please do not send us cash; send those donations directly to the Home of the Innocents.
Copyright 2019 WDRB Media. All Rights Reserved.