LOUISVILLE, Ky. (WDRB) -- A JCPS middle school teacher is named one of the best chess players in the state. More importantly, she's using the game to help her students in class.
Students and staff at Thomas Jefferson will admit the middle school's reputation hasn't always been favorable.
"You hear negative things about TJ in the news," said Kelly Denton, School Resource for Technology at Thomas Jefferson Middle School.
However, inside her English as a Second Language class, Jennifer Keith's results speak for themselves.
"When you look at the kids in her classroom, typically anywhere from 80 to 90 percent of them are growing above their peers," said Josh Bourgeois, Assistant Principal at Thomas Jefferson Middle School.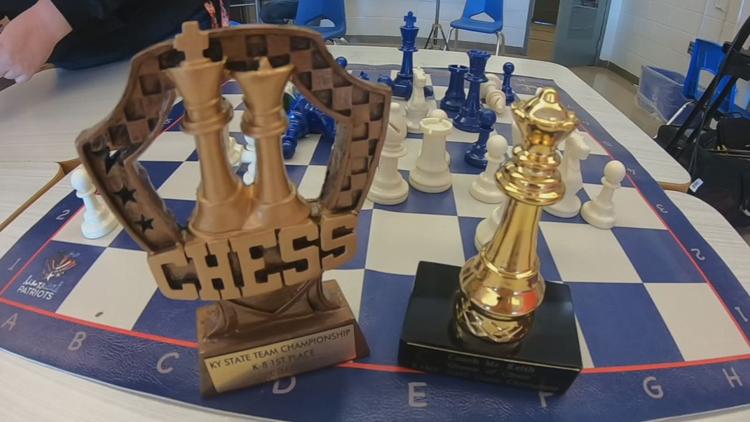 "She is very intent and very strategic with what she does in her classroom, and I guess that's why it plays out for her in chess," Denton said.
Keith's students asked her to play chess. "If a student invited me to go somewhere, I would go to a band concert, or a football game, basketball game. So, how hard could chess possibly be?" Keith said.
Pretty soon, she was going to tournaments and became one of the school's chess coaches. She now enjoys the game as much as the students.
"To see different backgrounds and ages and from everywhere, it's pretty fascinating," Keith said.
Students like Aiven Juan from the Philippines are impacted by Keith on the chess team. "She will teach me the right move so I will be better next time," Juan said.
"How you often approach chess and how you play chess is often how you approach life," Keith said.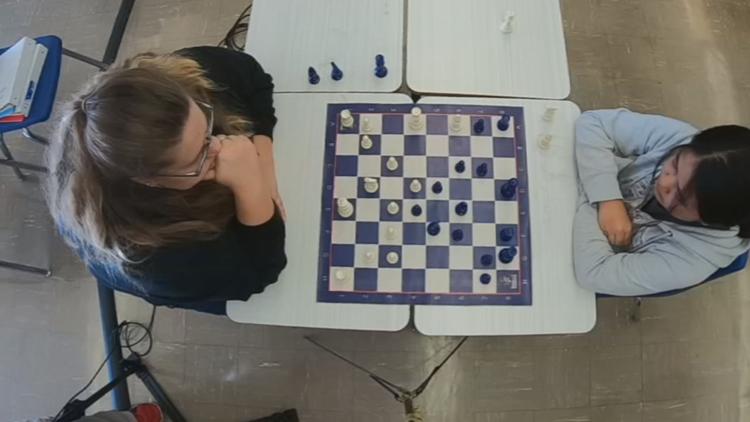 She said the hobby teaches strategy, thinking through decisions, their consequences, and perseverance.
"How do you deal with failure, and how do you deal with a loss and not giving up? These are all important life lessons, not only for students, but for teachers as well," Keith said.
Thomas Jefferson's chess club was the state champion last year.
"She's a great teacher and a great coach," said Alex Santana, student chess player at Thomas Jefferson Middle School.
This past November, Keith was among the top ten female players in Kentucky.
However, having the ability to bring students together while teaching them is the endgame.
"We just love her. We're very proud of her," Bourgeois said.
"You can learn the pieces and learn how they move but to learn how to put that all together and apply that, to see them growing," Keith said.
That's the biggest reward of all.
Keith hopes to score 1,200 and compete and place in Chicago's national tournament memorial day weekend.
Copyright 2019 WDRB Media. All Rights Reserved.