LOUISVILLE, Ky. (WDRB) -- Jude's Jingle Tree is back and in need of ornaments!
We're asking viewers to help decorate the Christmas tree in the WDRB weather garden to help raise money for the Home of the Innocents.
Meteorologist Jude Redfield cut down the tree this year, and it's a beauty!  He measured it at the station, and it's 13 feet.  So he is excited about  collecting ornaments, but unlike in years past, they can't be dropped off at the station, because of COVID-19. So we're asking viewers to mail ornaments again this year.
The address is 624 West Muhammad Ali Blvd., Louisville, KY 40203. Make sure you tell us your name and where you're from! If you have any special Christmas memories you'd like to share, be sure to include that as well.
The ornaments WILL NOT BE RETURNED. They will be donated to the Home of the Innocents after Christmas.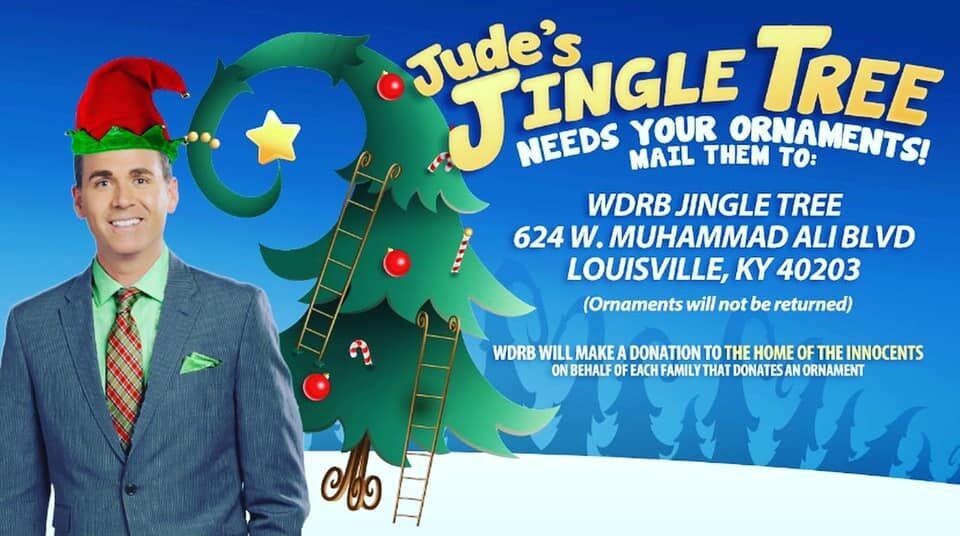 WDRB will give a cash contribution to the Home of the Innocents for each group or family to donate an ornament. Please do not send us cash; send those donations directly to the Home of the Innocents.
Last year, Jude, Candyce Clifft and Sterling Riggs made a special delivery and visited with some of the children at the HOI. WDRB presented a check for $7,879!
The Home of the Innocents provides care to children and youths who have experienced trauma.
Copyright 2021 WDRB Media. All Rights Reserved.