LOUISVILLE, Ky (WDRB) -- WDRB in the Morning's Sterling Riggs, Candyce Clifft, and Keith Kaiser made a special visit Tuesday morning to Regis Woods nursing home to see Margaret Lowe. 
Margaret is in her 80s and is a huge fan of WDRB in the Morning. She recently lost her cable channels for a short time, and the show she said she missed most was WDRB in the Morning. Margaret says she watches each morning from the time the newscast starts at 5 a.m. until it goes off the air at 9 a.m.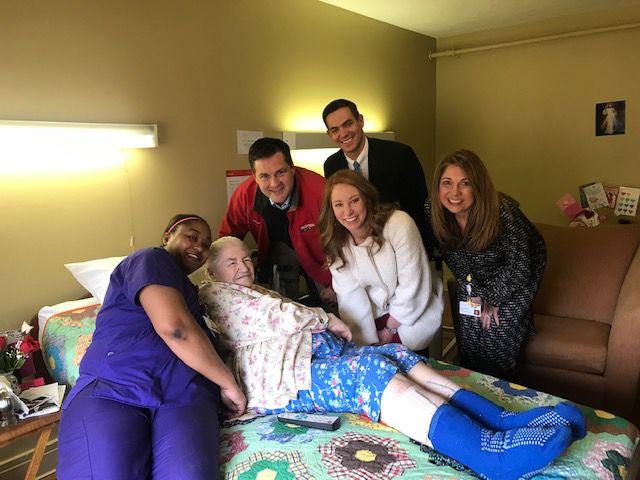 Margaret's Hosparus social worker contacted WDRB about a surprise visit with Margaret. To prove her loyal viewership, Margaret asked Sterling about his wedding, Keith about his recent segment with dogs, and Candyce about her children. She also shared some funny and heartwarming stories about growing up in Pikeville, Kentucky.  
Copyright 2019 WDRB Media. All Rights Reserved.