LOUISVILLE, Ky. (WDRB) -- Making slime is all the rage with kids, but one local 11-year-old is making a business out of it.
Maria Salcedo of Stranger Slimer has her own Instagram page and business cards. She's working on shirts and wristbands and eventually wants to sell at bigger slime conventions, expand her website and open a store.
"It started getting very popular around 2018, and that's kind of when I was really like, 'I gotta do this. This is so big right now. I have to try it out,'" Salcedo said.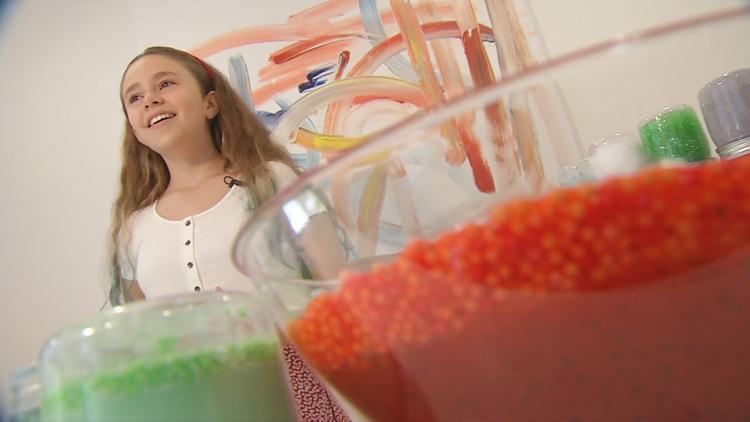 The 11-year-old enjoys how calming slime can be and the sounds it makes. About a year ago, though, she decided she'd take her home operation on the road, with help from her parents and little brother. 
"I said, 'I want to sell my slime.' So, (mom's) like, 'OK.' So, I made a few slimes, and we sold them," Salcedo said. "When you're this young, having somebody help you figure it out and not giving up midway."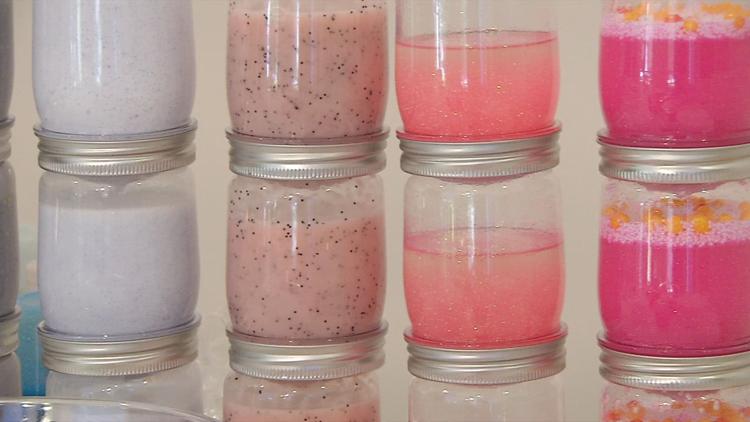 Salcedo has gone from selling 50 containers at a local art fair to about 200 per event. She even got second place in the World Slime Competition in Nashville for her slime flip -- "It's a weird motion, but it looks easier than it is," she said.
The hobby-turned-science-experiment still takes some trial and error. Salcedo uses only nontoxic ingredients.
"You can't add too much of everything. You have to add just the right amount, and honestly, you never know what the right amount is until you've been practicing for a while," she said. "So, you can't add too much glue or else it'll turn out too sticky, and you can't add too much contact solution, or it'll be too hard, same with the baking soda."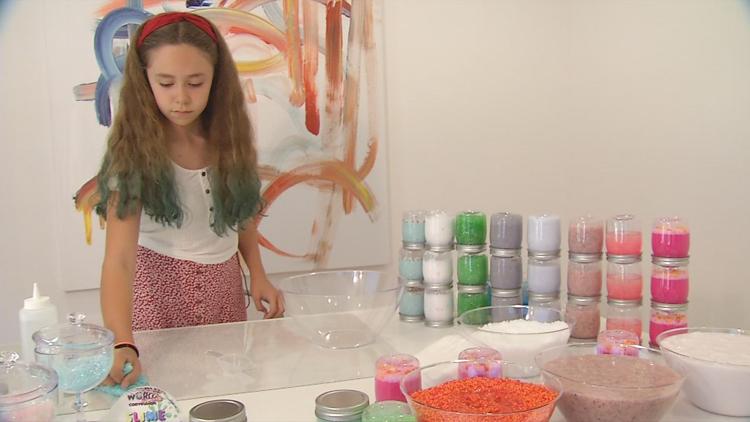 Salcedo's slime sells for anywhere from $3 to $12. The market is still expanding, she said, because "people have come out with new textures, scents, a bunch of really cool add-ins like beads, glitters."
The money isn't what motivates Salcedo; she uses slime to get business experience. 
"I'm just a kid. I have the rest of my life to make money, so it's okay," she said.
In the future, Salcedo said she wants to earn two masters degrees - one in musical theater and arts and another in business.
Copyright 2019. WDRB News. All rights reserved.