LOUISVILLE, Ky. (WDRB) -- The holiday of love is almost here. However, for many, Valentine's Day can be a lonely reminder. One Louisville woman's message about embracing loneliness, and yourself, is featured in a new book.
You might recognize Kyle Shepherd and her contagious laugh and smile at the Louisville Zoo. If you know her, you know there will be many to follow.
Behind closed doors though lies some pain. "I thank God every night for taking the desire away from me to have a child," Shepherd said.
Shepherd is an only child, in her 40s and lives alone. "I don't need a spouse. Do I want a spouse? Absolutely. Do I want to share my life with someone? I do. I happen to think that we were born with the desire to share our life with someone," she said.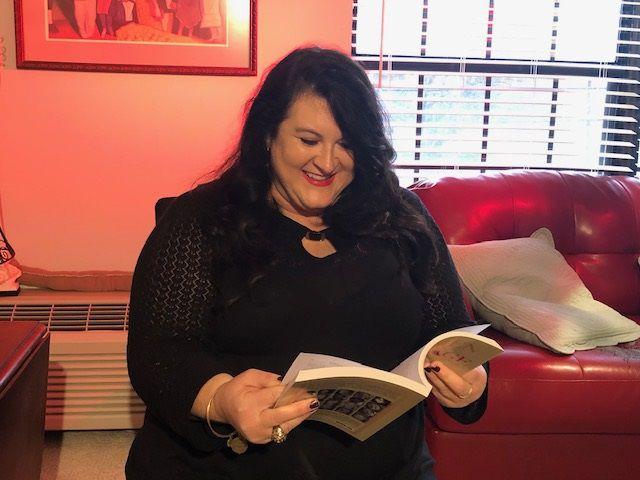 Sure, she's dated, but she's never been in a serious relationship. "There's kind of this informal checklist in the American way we seem to do things. It's very informal. It's not forced, of course, but it just seems to exist. So, when you don't go through that checklist of life at the same rate as other people, it's a different experience," she said.
Shepherd is candid. She's an open book. She didn't think she'd ever be a part of one.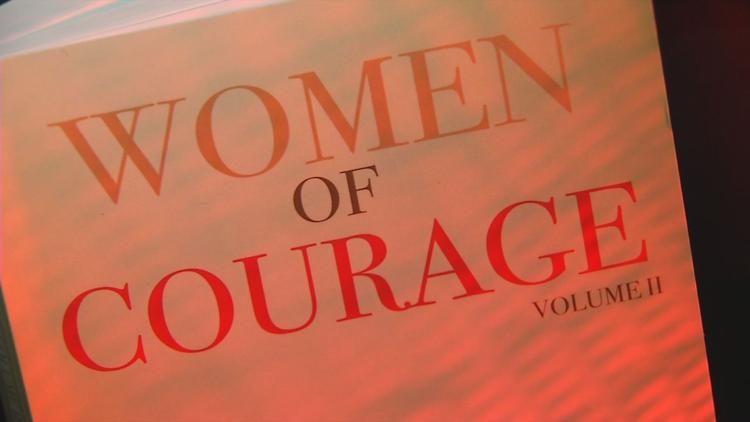 "When I put the call out for authors, I was saying, 'if you have a story that will touch another person's life, contact me,' and she had one," said Linda Eastman, publisher and senior executive editor. 
Eastman's publishing company, Professional Woman Publishing has released "Women of Courage Volume Two." It features women's stories from across the globe, as well as some local stories.
"I set about tagging friends of mine who did have courageous stories to tell," Shepherd said.
It wasn't until later that Shepherd applied herself. "I'm thinking it is courageous to be single and choose to be single in this world and do it alone. I wrote up a piece and sent it to Linda, not really expecting anything," Shepherd said. 
"It was so deep and so revealing," Eastman said, "I was very moved by some of the pain she was feeling, but at the same time, I was extremely moved by the fact of her becoming so vulnerable because she was doing it for someone else."
In her portion of the book, Shepherd talks about the little things. "You just want to throw the keys to somebody and say, 'go fix this, go fix this car.' I don't have anybody to throw the keys to," Shepherd said.
The cliches. "It'll happen when you least expect it, or I can't believe your single. They become cliches at some point to you," she said.
Now she's single by choice. "Don't pity me because I'm learning things about myself, and because I'm lonely, I know what I want, and I know what I'm willing to accept and what I'm not willing to accept," she said.
And embracing the loneliness. "Just live with the loneliness. You'll learn stuff, is what I'm saying!" 
Shepherd tells her story about loneliness to help others not feel so alone. "I really think that's the problem for so many women, not only in the states but globally to feel, 'gosh am I the only one going through this?' and they're not," Eastman said.
She's also hoping to help married couples see the other side. "I think most married people even in their darkest periods of their marriage would agree that it's probably better to have someone to do life with than be alone, and I think that's why I wanted to tell the story," Shepherd said.
Shepherd says she's not sure if Mr. Right is out there. "If it is meant to be, and it may not be meant to be for me, but if it is, it's going to be great," Shepherd said.
To purchase Women of Courage, click here.
Shepherd is also working on a podcast. "For the Love of...Love" is set to launch at the end of February.
Copyright 2019 WDRB News. All rights reserved.