LOUISVILLE, Ky. (WDRB) - If you're like most people, sooner or later you're going to suffer back pain. Millions of men and women suffer ailments ranging from the occasional twinge, to chronic, stop-everything-sciatica.
Fitness expert Carlos Rivas says exercises to reduce low back pain are not complicated and can be done at home without any special equipment.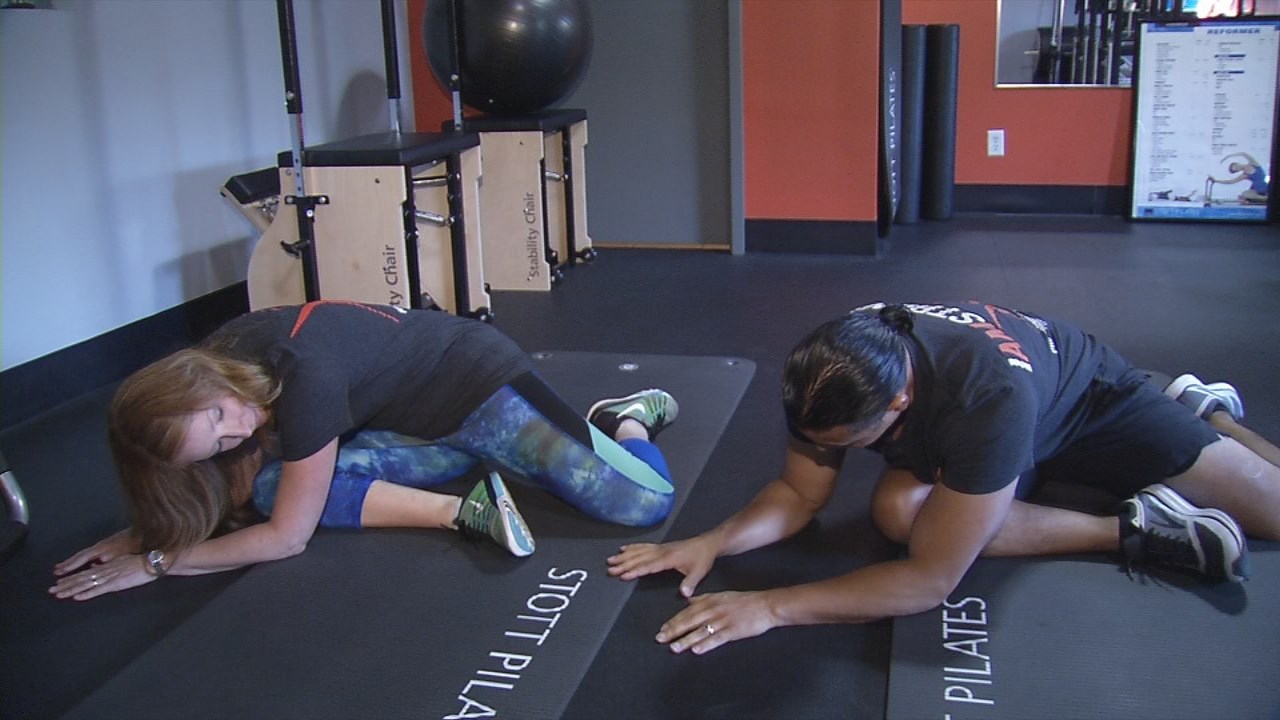 The key is to stretch the piriformis muscle, which originates in the lower back and into the glutes.
1. Sphinx pose press up
2. Cobra pose press up
3. Z stretch
4. Seated figure 4
Hold for 30 -45 seconds.
Next do 5-10 press ups for the 1st 2 exercises
Carlos Rivas, MS, CSCS is the Director of Health and Well-being @ ProFormance,LLC and FitCorp,LLC. He holds a bachelor's degrees in Exercise Science and Sports Medicine, and a Masters degree in Exercise Physiology. Carlos is a Certified Strength and Conditioning Specialist, National Strength and Conditioning Certified Personal Trainer, American College of Sports Medicine Certified Personal Trainer, fitness editor for Kentuckiana Health and Fitness Magazine, Strength and Conditioning instructor for the University of Louisville Exercise Science Program, Fitness Consultant to the Miss America Program, and has more than 20,000 hours of personal training experience. Carlos can be reached by e-mail at carlosfitpro@gmail.com or (502)741-9428.
Copyright 2018 WDRB Media. All Rights Reserved.