A weakening cold front is still pushing through parts of the area this morning as many of us have seen rain, even a few communities seeing flash flooding. That being said, the NWS-Louisville has issued Flash Flood Watch through 8 PM and warnings for the following highlighted counties. Bardstown has seen between 3-5" of rain so far today.
The rest of this afternoon the front will continue to slowly sink through the area and combined with moisture intake from the South and daytime heating, a few more storms will begin to fire up along the front heading into the rest of the afternoon.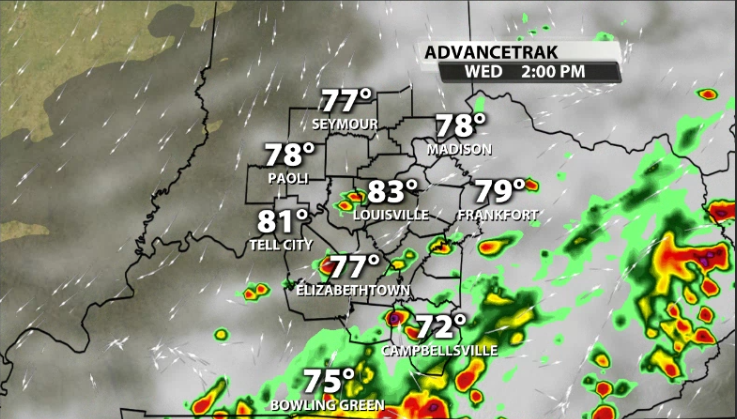 You'll notice that by the time we get to peak heating of the day, some model data has a line of heavy rain and storms firing back up along the front moving through the area.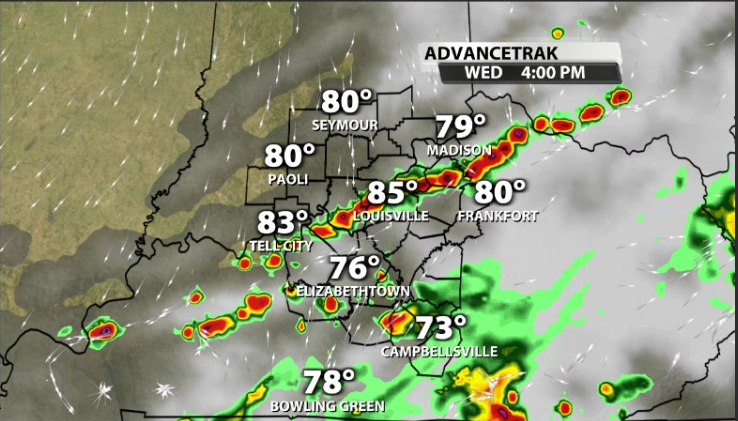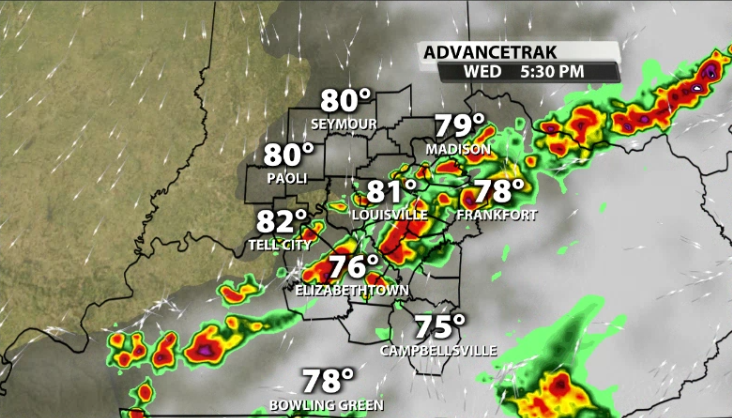 Not everyone will see these storms fire back up, but these will mainly be South of the river for those that do see them into the early evening times before we eventually dry out with the loss of daytime heating once again. 
Heavy rain is likely to occur once again for those that have already seen heavy rain in Central and Southern Kentucky so if you live in those areas you need to be ready to take action if more flash flooding occurs later this afternoon.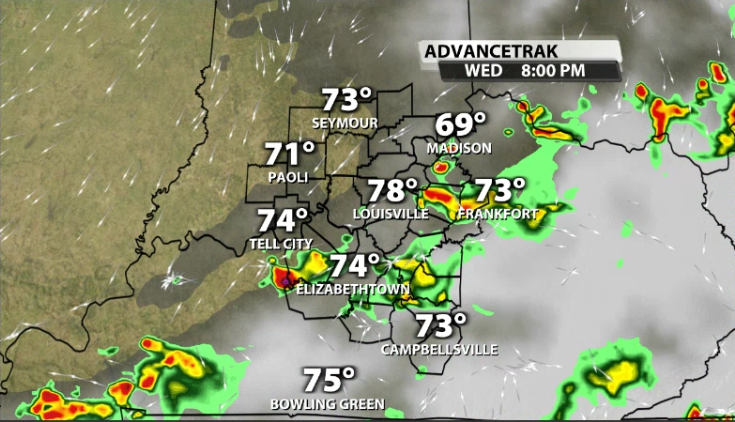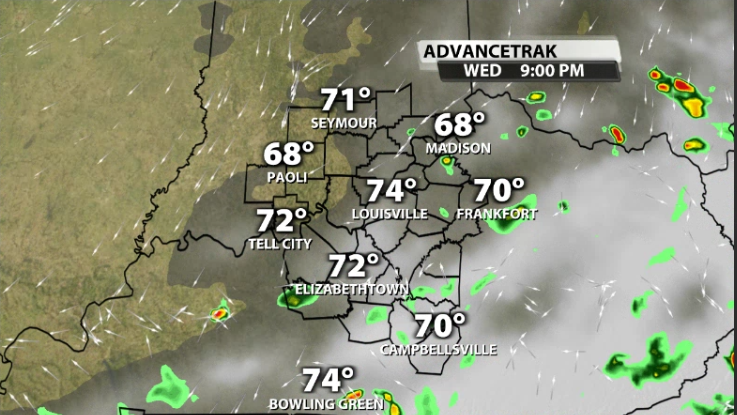 The main reason we'll see a few more showers and storms begin to pop up is because of daytime heating and more storm energy becoming available in the atmosphere. If we look at the amount of available energy, you'll notice it's higher South of the river heading into the afternoon.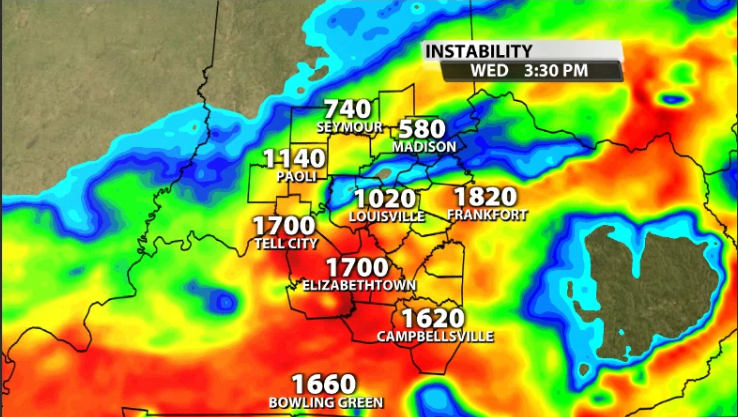 By the time we get to late afternoon the largest amount of available energy continues to go further South, and the storms that do end up firing up will follow the greatest area of storm energy.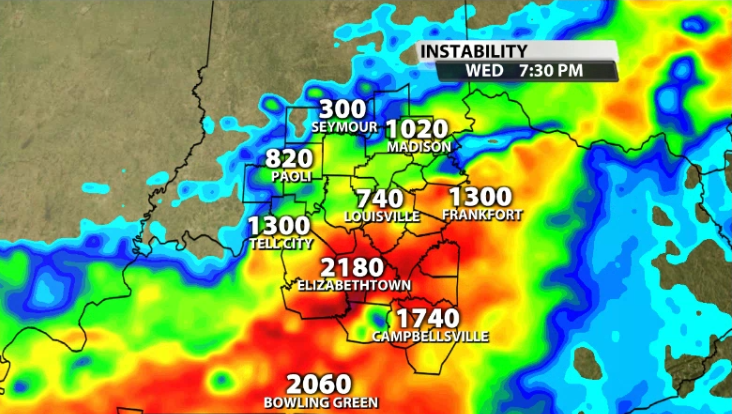 Here's a look at rain totals at noon today, and you'll see why our Southern communities have the Flash Flood Watches and warnings while Louisville does not.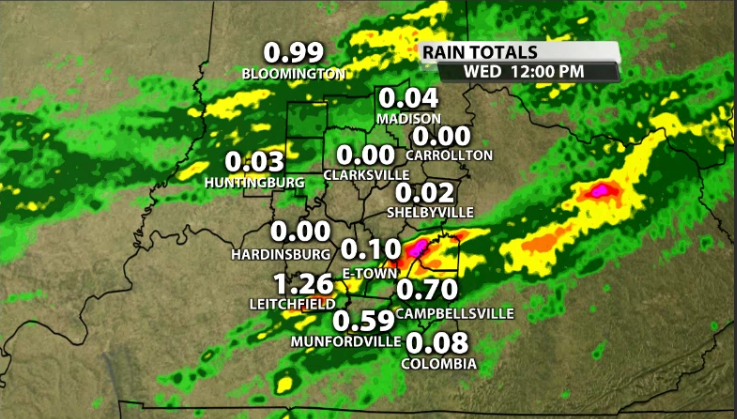 After today though, rain chances remain fairly low over the next few days and into the weekend.