UPDATE: A severe thunderstorm watch has been issued by the National Weather Service for Jackson, Lawrence and Jennings Counties until 9 pm. A watch means conditions are favorable for severe weather to potentially develop. It is issued before a warning.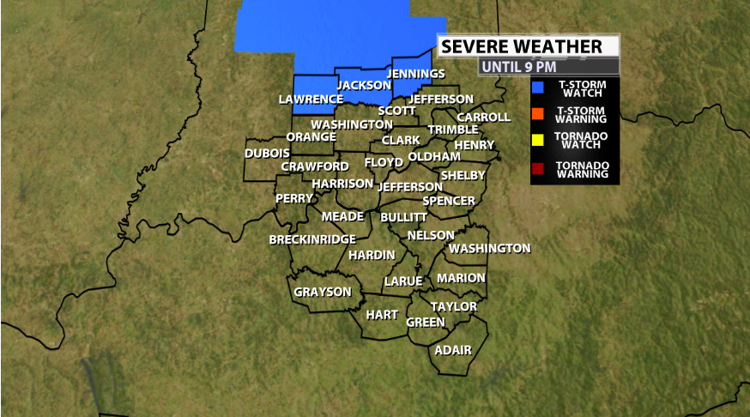 Shortly after noon today, the Storm Prediction Center expanded the "Slight Risk" for severe weather to include the NW portion of the WDRB viewing area. Main threats are damaging straight line gusty winds, brief heavy rain, hail and lightning. The cluster of storms headed our way also has a history of producing tornado warnings, so while that threat is lower, it is not off the table.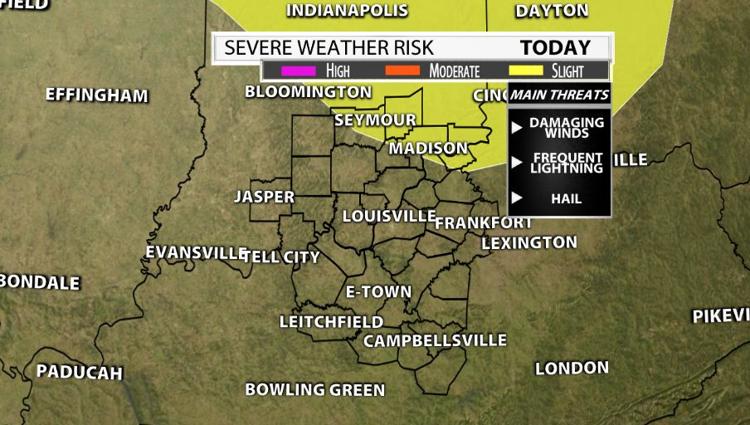 All day we have been dry and warming. Dew points are increasing slightly as well. Notice there is a warm front that a cluster of storms is riding along. That convection will try to continue to progress SE through this evening into the Ohio River Valley. There is a possibility it will not make it to us. The worst of the storms look to be north of us, in central IL and IN. However, IF they do make it, they could still be on the strong/severe side.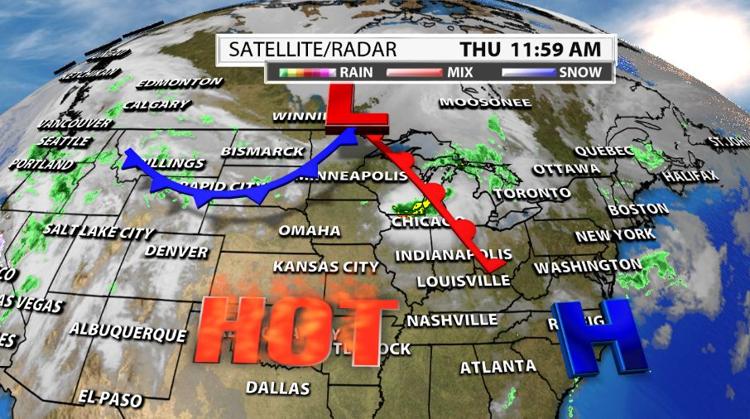 Through the day, with increasing heat and humidity, instability is increasing as well. There is also enough low level winds (850 mb) of at least 30 kts. This means the ingredients are modest, but sufficient enough to allow for some strong to severe storms to potentially develop. Again, this is dependent if the convection can survive the trip to Kentuckiana.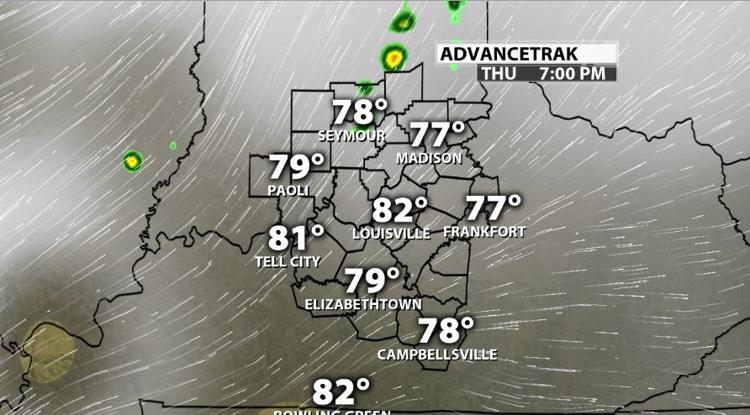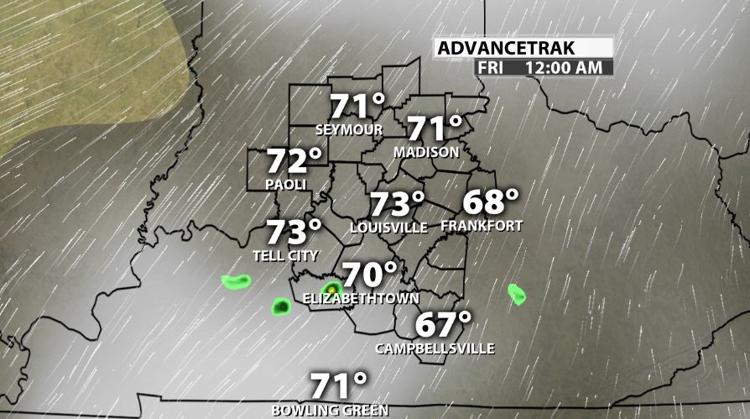 Notice that coverage looks to be isolated (or scattered at best). This means you have a better chance to stay dry and certainly is not a guarantee to see any storms or severe weather. Marc and Rick will have more information about the storm threat on WDRB News this evening. If any storms do become severe, we will be sure to keep you posted. One great way to stay informed is on social media. The links to my pages are below.