Thursday brings more than just a storm chance; it brings heavy rain potential. As expected the Storm Prediction Center has dropped our area from the Slight risk of severe storms Thursday night. The best chance for those strong storms is south of us.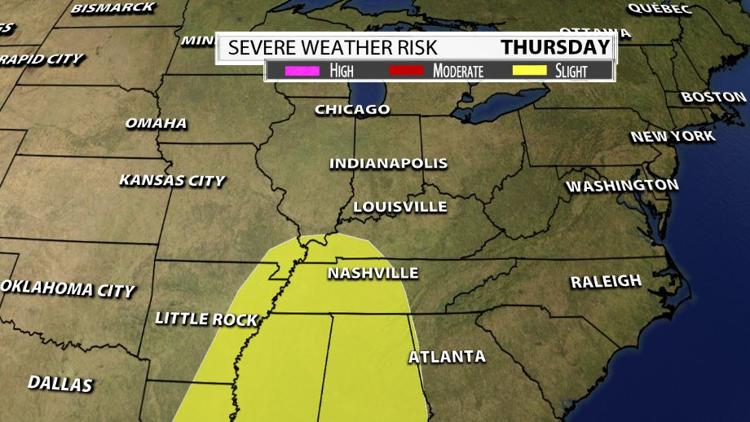 Though widespread severe storms are not likely here, we will experience heavy rain and strong wind gusts. The Weather Prediction Center has included most of our area in a Slight risk of "excessive rainfall" meaning heavy rain that could lead to flash flooding.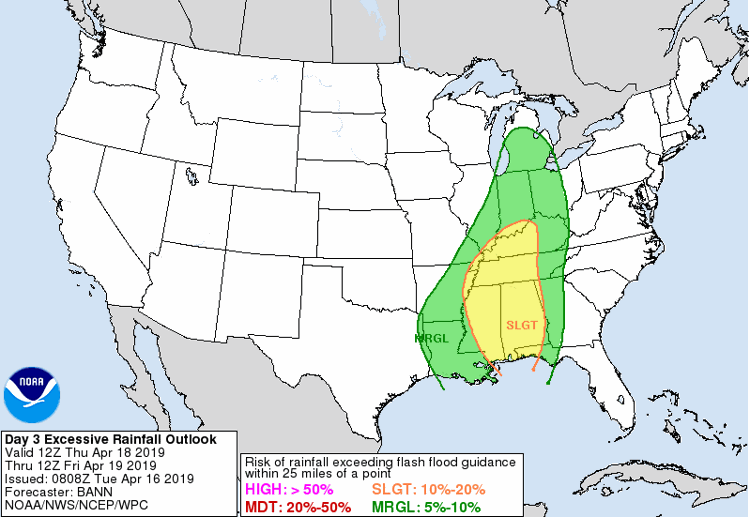 Remember we are well above-average for this point in the year. Louisville has recorded 17.58" of rain so far and average (for April 15th - today's Climate report has not been released yet) is 12.46". That means we are more than 5" above average at this point in the year. The good news: we are more than 2" behind last year, the wettest year on record. In 2018 we had recorded 19.85" by April 15th. 
Because the exact placement of the low pressure center is not locked in yet, rainfall totals still vary between each model. The European model looks most reasonable right now, so that's what we are using here. It shows that some places will significantly higher rain totals than others depending where the bands of storms set up.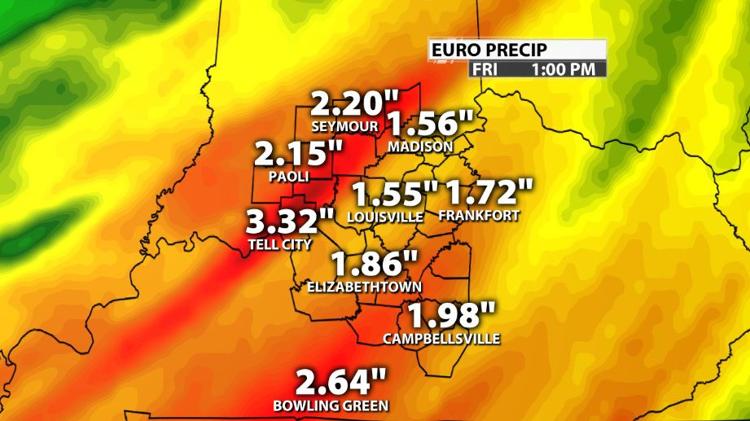 The other factor here is wind. The day will be breezy with the wind blowing consistently up to 30 mph and gusts approaching 50 mph. If we get any severe thunderstorm warnings, it would likely be from wind gusts approaching severe criteria.