Spring is right around the corner, astronomically (meteorological spring started the first of the month). Today's weather felt like spring with all the sunshine and temperatures in the 50s, but spring showers are not far away.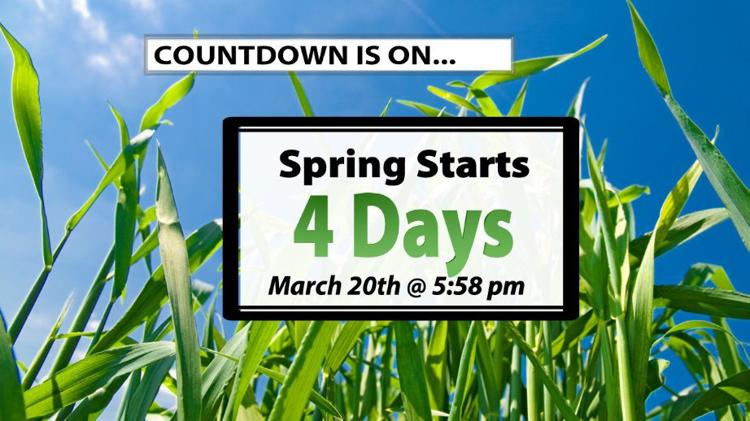 Today's sunshine was courtesy of this nearby high pressure center keeping the sky clear and dry, but it won't have as much of an influence in the next few days as a couple smaller systems move through.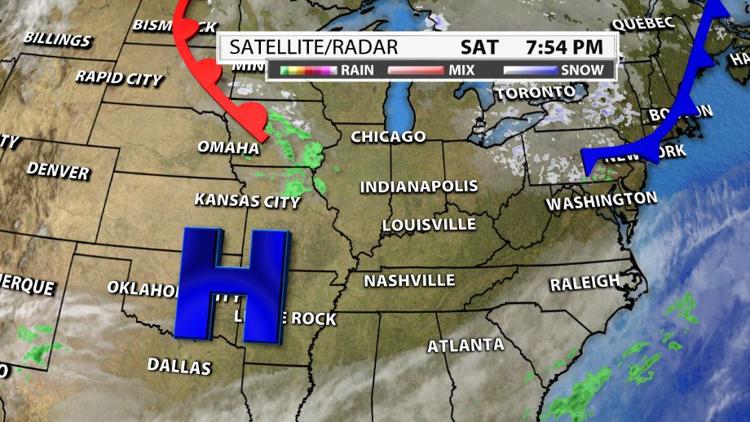 This starts Sunday morning. Temperatures fall toward freezing in the coldest part of the morning before climbing back into the 50s. In the morning we could see a few light rain showers (or some snow flurries in southern Indiana).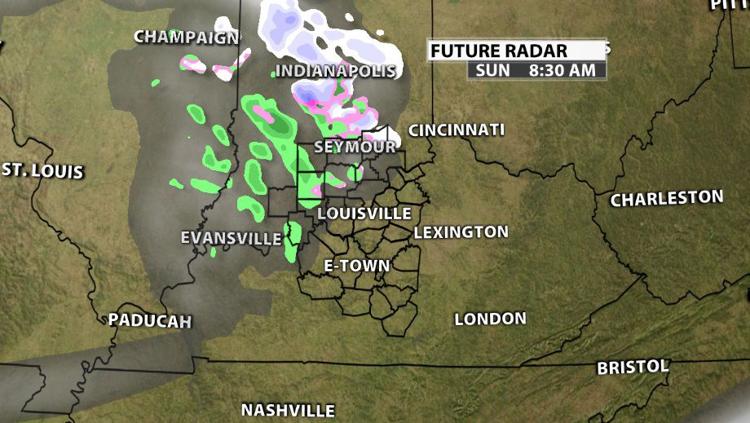 This won't amount to much, but if you're getting an early start on St. Patrick's Day, you will see this moisture. It's courtesy of a small low pressure center with a weak cold front that will come through Sunday. The moisture should be gone by evening and you'll feel a temperature difference by Monday afternoon.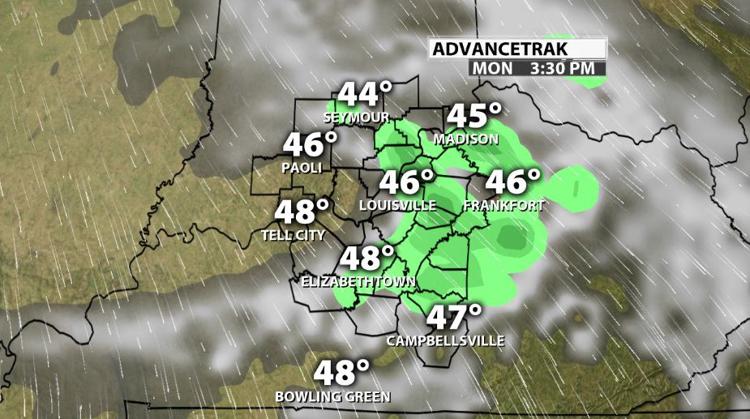 Speaking of Monday, it brings it's own round of moisture. This one is a small shortwave that brings scattered showers through the afternoon. Again this won't amount to much, and the Monday shower chance won't change your temperatures.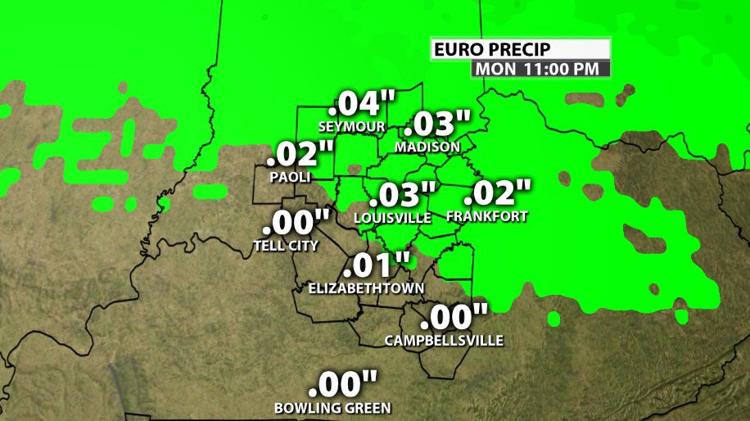 By the end of the day Monday, some of you won't see any measurable rain. The best chance for moisture is in Indiana and northern Kentucky where we should stay under a tenth of an inch of rain. Happy almost-Spring!