The weekly update to the United States Drought Monitor was issued earlier today and has been expanded to include more of our area. 
"Abnormal dryness continued the recent trend of expansion, and a few areas of moderate drought were introduced. Abnormal dryness stretched to cover most areas from central Iowa eastward to central Indiana and southwestern Michigan, plus portions of southwestern Ohio, southern Indiana and adjacent Kentucky. The last 30 days brought only 0.5 to 2.0 inches of rain to the broad strip from central Iowa through western Indiana."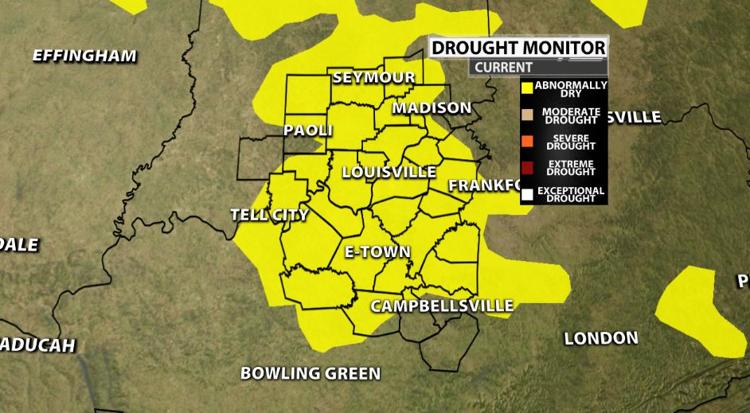 This not a huge surprise.The drought monitor looks back at the last week and how much precipitation fell (or didn't). We did get some rain this week, but not enough to offset drought conditions. We are still trending 1''+ below average for the month of August.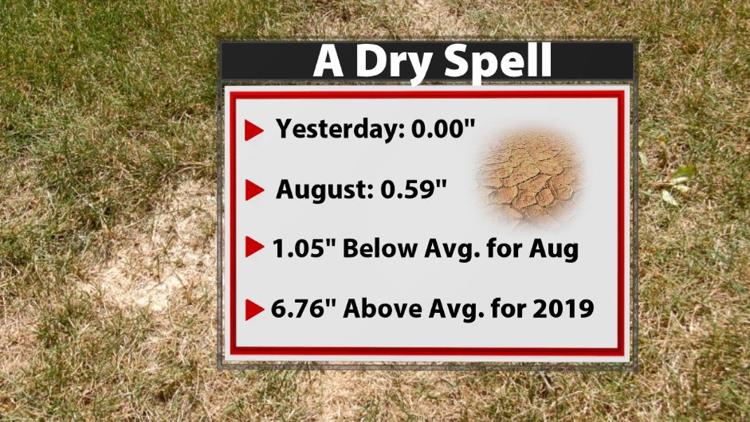 There are some rain chances this week, but they look to be fairly isolated to widely scattered. Below is raw model data for rainfall in the next week from both the GFS and Euro. This means the drought could get worse before it gets better.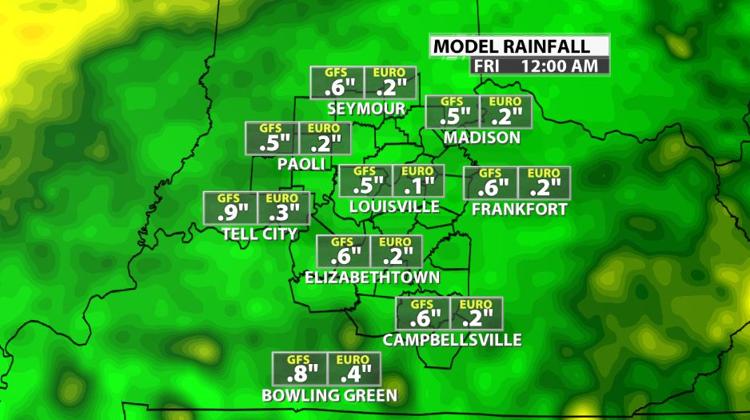 Some long range data (September - November) does suggest that the drought will get better. The Climate Prediction Center's seasonal drought outlook was issued today for the fall and said "Over the Midwest, small areas of moderate drought (D1 or abnormally dry) were recently introduced to the U.S. Drought Monitor map, but these areas are expected to be removed during the SON season." CPC's monthly and seasonal precipitation outlooks, valid for September and SON respectively, favor above normal precipitation. Hopefully, this scenario pans out and we start receiving a healthy amount of precipitation. We will continue to keep you posted on this topic, as needed, in the weeks to come.