RED FLAG WARNING:
A red flag warning has been issued for Lawrence, Jackson and Jennings counties. This is in effect from 11 am EDT to 8 pm EDT Saturday. A Red Flag Warning means that critical fire weather conditions are either occurring now, or will shortly. A combination of strong winds, low relative humidity, and warm temperatures can contribute to extreme fire behavior.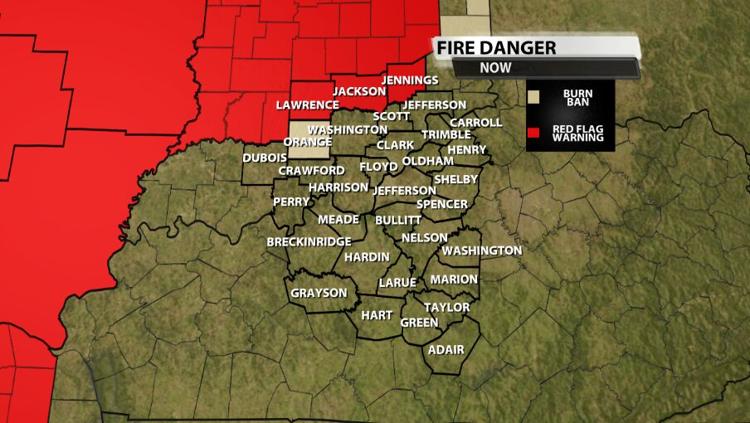 PRECAUTIONARY/PREPAREDNESS ACTIONS...
The combination of low relative humidity values, occasionally breezy conditions, and dry fuels will result in an increased risk for fire danger this afternoon in southern IN, particularly west of I-65. Avoid open burning if possible this afternoon. Any fires that develop will likely spread rapidly.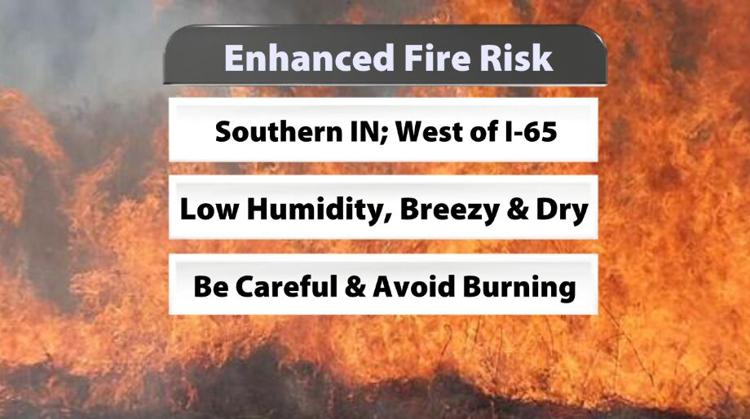 Other counties that have an enhanced fire danger, but are not included in the red flag warning are Orange, Washington, Dubois, Crawford, and Perry Counties. This includes the cities of Paoli, Salem, Jasper, English, Tell City, and Lewisport. There are also burn bans in effect for Lawrence and Orange Counties.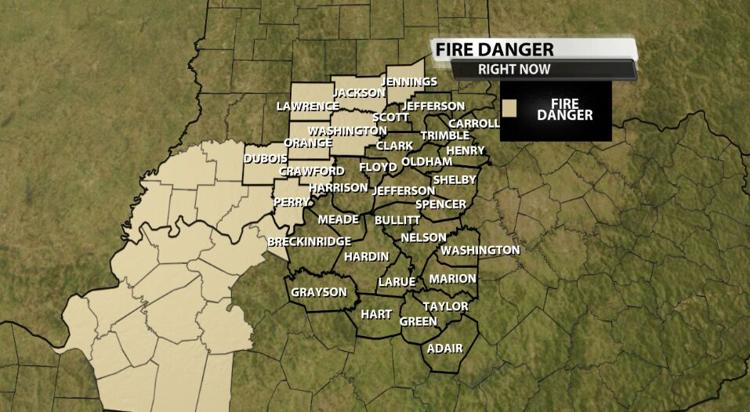 DROUGHT WORSENS:
The United States Drought Monitor was updated Thursday morning. It shows drought is expanding and worsening across parts of Kentuckiana. Moderate drought increased in coverage in parts of Southern Indiana. It now includes our northern most communities (Lawrence, Jackson and Jennings). This is because short-term precipitation deficiencies grew and soil moisture decreased. Additionally, abnormally dry conditions expanded into Kentucky. It now includes Jefferson County through Bullitt to northern Hardin and Larue Counties, much of Nelson County and the western side of Spencer County. 
TOO DRY:
During all of October, we have picked up less than a tenth of an inch of rain at the airport. That gives us a deficiency of 1.61'' for precipitation for the month. We still have a 6.62'' surplus for 2020. However, on September 4th we had a surplus of 10.70'' of rain! That means within 6 weeks our surplus dropped by 4''!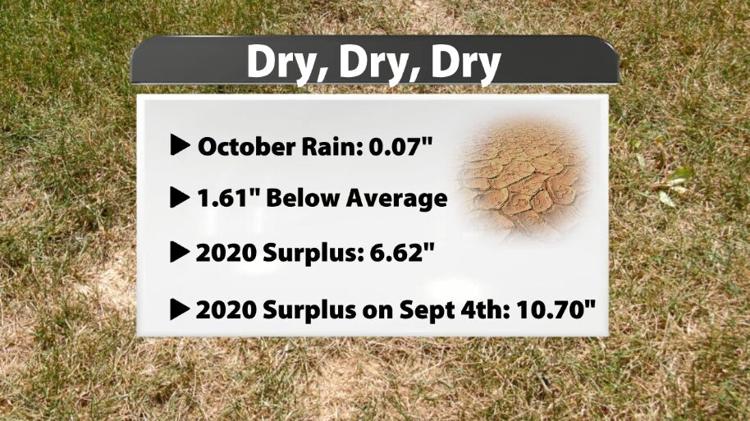 RAIN RETURNS: 
Clearly, we are due for rain. Thankfully, rain chances look to ramp up this week! A cold front will be approaching the area late tomorrow and bring the return of rain. It will start off spotty, but looks to increase and become more widespread by Sunday night into Monday. The cold front will then stall over the Ohio River Valley. This stationary front will provide rounds of rain through Tuesday. The exact placement of the stalled front is still a bit of a question mark, but it does look to be near the Ohio River.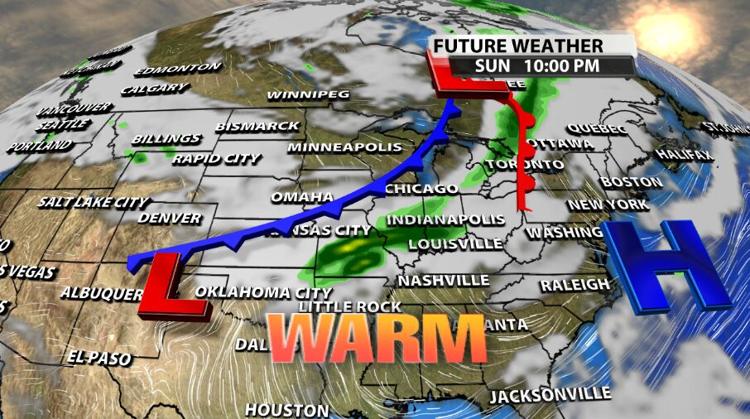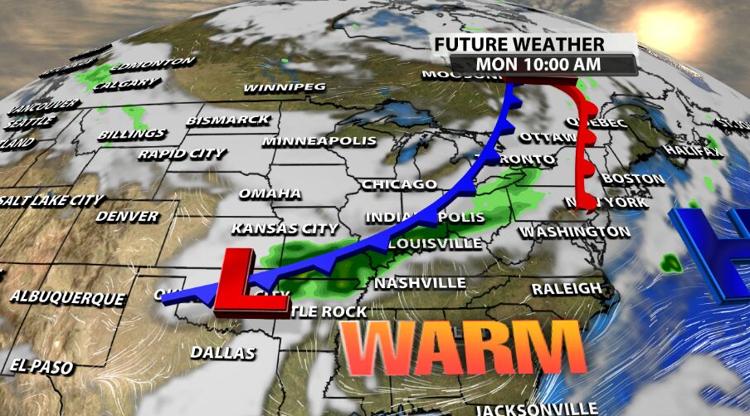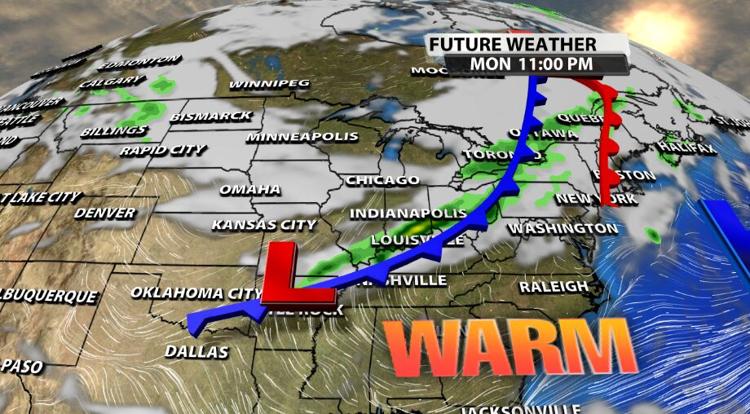 Additionally, the axis of heaviest rainfall continues to show up along and north of the Ohio River - right where we need rain the most! Note the agreement between two computer models below. They both show a solid 1-2+'' along and north of river and smaller totals to the SE. This would be a fantastic outcome. However, if last Sunday taught me anything, it is that even a consistent and steady forecast can change. We will be keeping a pulse on the rain chances over the next few days and let you know if any updates are needed. Be sure to join Hannah Strong this evening and I will have the latest early tomorrow morning from 6-9 am!